Is Jenelle Evans Bad Mom Or Just Another Victim Of David Eason?
Published Fri May 31 2019 By Jessica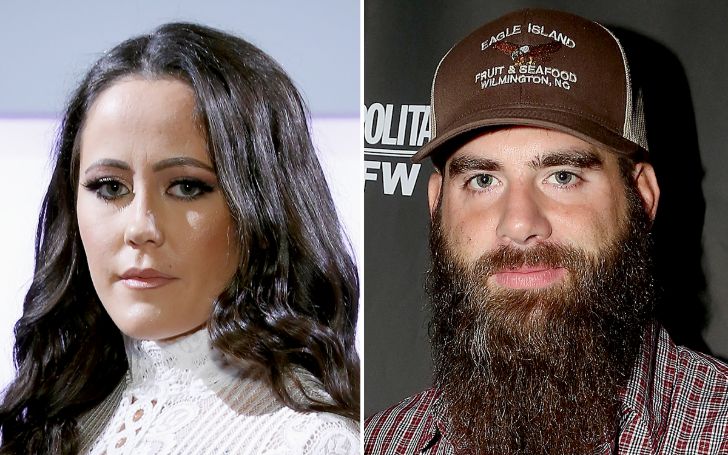 Is Teen Mom Jenelle Evans a bad mom or just another victim of her abusive partner David Eason?
Luck seems to be in no favor of reality television star Jenelle Evans.
Jenelle has struggled with drug abuse in the past, encountered multiple failed relationships, had ups and down with MTV and now facing one of the biggest nightmares of her life, she loses the custody of her children because of her partner David Eason.
After all, why wouldn't she right? The reality star should have soon enough realized the red flags and walked away from her toxic relationship with Evans.
How could one seriously be so blind to the point they keep their dogs and children lives in danger by still siding with an insane person like David?
Is love really that blind?
The Teen Mom audience has learned about the verbal abuse of Eason, his homophobic and racist public comments and on top of all, he literally shot her dog.
Is Jenelle Evans just another victim of her abusive partner David Eason?

SOURCE: Jenelle Evans IG
In Case You Missed Out, just last month, David took Jenelle's dog Nugget two acres away from their house to the woods and brutally shot it.
Following the incident, the court decided to hand over Jenelle's children to their grandmother. And even after losing the temporary custody of her children, the teen mom has still not decided to separate from David.
Did he cast some spell on Jenelle? When will she realize the toxicity in her partner and prioritize the protection of her children?
What made Jenelle really think that raising her children around a troublesome and dangerous man like David would be okay?
As if murdering the innocent dog was not horrendous enough to learn about David, he already possesses criminal records history and was even imprisoned.
To grow even more suspicious of the whole situation, David must have brainwashed her. Because how come Jenelle, a matured woman not know what is right and wrong for her own and her children sake?
If she wants to reunite with her children, she must maintain her distance from the maniac that is none other than David.
Of course, Jenelle never imagined living a life like this. Who would have, right? Imagine having to stay away from your little kids for months, a real nightmare for any mother.
Keeping aside everything that goes behind the camera, we hope homegirl finally opens her eyes and comes to making a great decision for her family or more importantly David seek a therapy.
-->