Jenelle Evans Begins Therapy And Parenting Classes!
Published Sun Jun 02 2019 By Jessica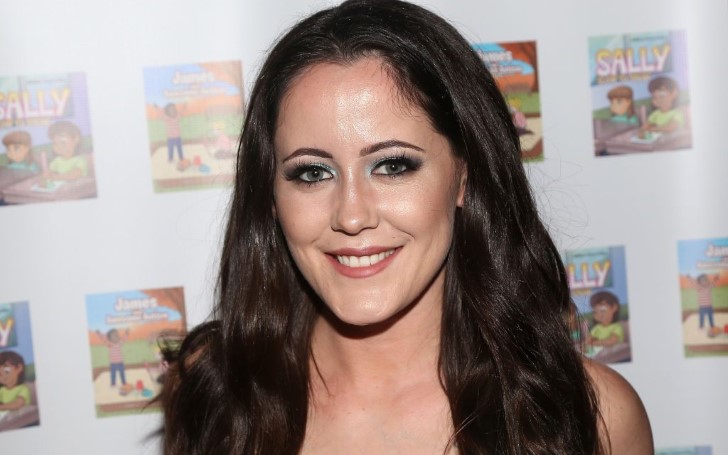 Teen Mom star Jenelle Evans begins therapy and parenting classes to regain custody of her children.
Better late than never.
The past months have been a struggle for reality star Jenelle Evans. The Teen Mom star lost custody of her children just after losing her beloved dog; Nugget.
Jenelle and her partner reportedly sought psychological therapy by joining into marriage counseling and parenting classes to fix their toxic behavior so they know how to deal with the upbringing of their children in a healthy environment.
Eason will be also working on his anger management issues
The great news couldn't have come any sooner after we previously reported Jenelle needs to step up to keep her family together following all the mess her husband David Eason put her through.
Jenelle Evans and husband David Eason begin Therapy and Parenting Classes.

SOURCE: Jenelle Evans IG
Last month, the court decided to hand over the three children of Evans to their grandmother following the recent horrific incidents.
David mercilessly shot Jenelle's dog in a wood two acres away from their home. The husband of the reality star vented on social media expressing that he wasn't letting any danger near his daughter and justified his action by saying that he did what was needed to be done.
Jenelle's dog, Nugget apparently snapped their two years old daughter; Ensley Jolie Eason.
Ensley and Jace Vahn Evans, 9, Jenelle's son from a previous relationship (Andrew Lewis) currently stays with the 27 years old's mother.
As for Kaiser Orion Griffith, 4, Jenelle's child from her ex-boyfriend, Nathan Griffith, Kaiser stays with his father.
In addition, full custody to David's daughter, Maryssa Eason, from his previous relationship, has been also given to her mother.
Speaking of losing her children's custody, Evans took to Instagram where she shared a long statement, writing: "I am currently following what my attorney has asked. I don't want to speak publicly on the matter currently as that will jeopardize the possibilities of getting my kids back. I love my kids so much and I will do anything necessary to get them back and that is all I want everyone to understand. I ask everyone to have an open heart before they judge how the media is portraying me. I love being a mother and David and I will get through this. We are staying strong and united."
The decision was set up by the judge on 28th May following the dog's incident. Jenelle was confident that she would win the custody of her children but didn't.
The TV personality started crying after hearing the judge's decision, Daily Mail reports.
-->