Who is Jenna Bush Hager's Husband? Inside her Married Life
Published Tue Sep 20 2022 By binda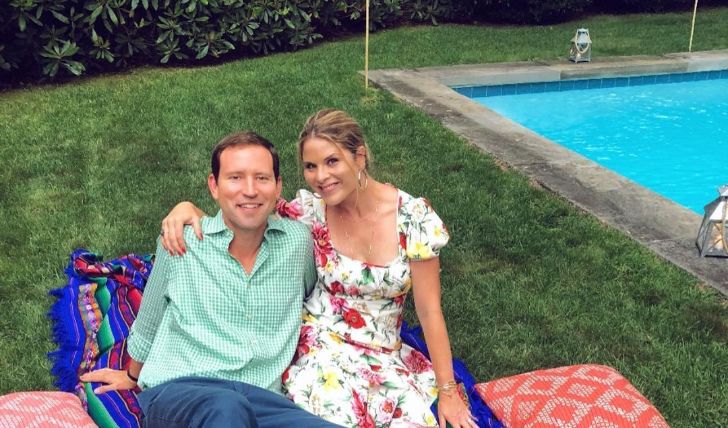 Everything about Jenna Bush Hager's husband and her married life. All details are here.
Jenna Bush Hager is an American news personality, author, journalist, and teacher's aide. She is popularly known as the daughter of the 43rd U.S. President George W. Bush and Laura Bush, and granddaughter of the 41st U.S. President George H. W. Bush and Barbara Bush. Hager's career as an author and a media personality kicked off after she became an editor-at-large for Southern Living magazine.
She later worked for NBC and gained notable acclamation as a member of The Today Show, serving as a correspondent, contributor, and co-host. She has worked for UNICEF as a teacher's aide in four countries in the Caribbean and Latin America. She married Henry Chase Hager, the son of entrepreneur and former chairman of the Virginia Republican Party, John H. Hager.
Jenna Bush Hager's Married Life
Jenna Bush Hager has been married to the love of her life, Henry Hager, since 2008. A recent episode of Today With Hoda and Jenna revealed Jenna and Henry would have been married much sooner if it was up to her only. Bush Hager revealed that she proposed to Henry five years before he proposed.
Jenna Bush Hager revealed how she proposed to Henry.
Source: Today
Bush Hager and Henry met during her father's 2004 re-election campaign when a mutual friend invited him to Bush Hager's house to watch a football game. Henry used to work for her dad and he also had a girlfriend at that time. Jenna and Henry, both come from political familie; hence the chemistry was natural.
Henry is a native of Richmond, Virginia and graduated from the University of Virginia's Darden School of Business. Henry joined the 43rd president's re-election campaign. Jenna and Henry started as friends and soon moved their relationship up a notch to romance. The couple became official in 2005 and in 2007, Hager asked President Bush's permission to wed his daughter.
Check Out: Does Jesy Nelson have a Boyfriend? Learn her Dating History.
The couple got married in a private ceremony on May 10, 2008, at her parents' Prairie Chapel Ranch near Crawford, Texas. They are blessed with three children. They welcomed their first child, Margaret Laura "Mila" Hager, in 2013. Two years later, Bush Hager gave birth to their second child, Poppy Louise Hager. They had their first son, Henry Harold "Hal" Hager, in August 2019.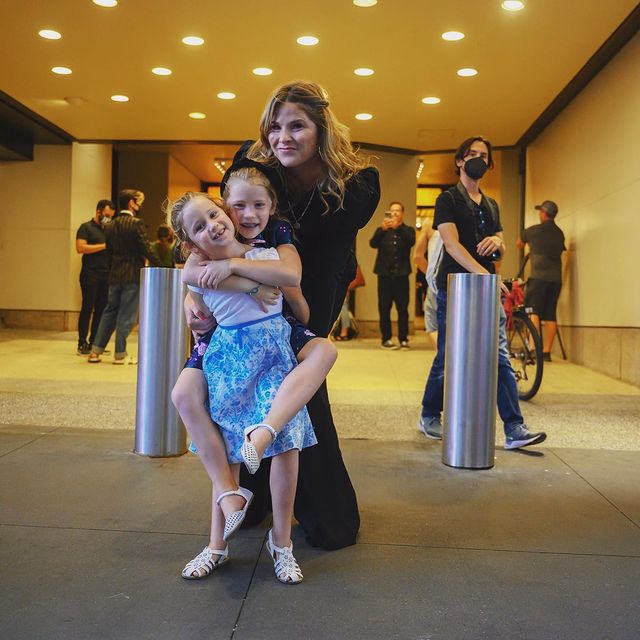 Jenna Bush Hager is blessed with two daughters and one son.
Photo Source: Instagram
Baby Hal's arrival was a cheerful event for the entire prolonged Bush family as new family photos reflect. Bush Hager's parents, former President George W. Bush and his wife Laura Bush, were exploding with pride over their grandchild in new images. The pair said that three kids are their whole new thing, and they are having so much fun.
Jenna Bush Hager's Early Life
Hager was born on November 25, 1981, at Baylor University Medical Center in Dallas, Texas. She was named after Jenna Hawkins Welch, her maternal grandmother. She studied at Preston Hollow Elementary School with her sisters while living in Dallas. Her father was elected the Governor of Texas in 1994, and her family moved to Austin, Texas.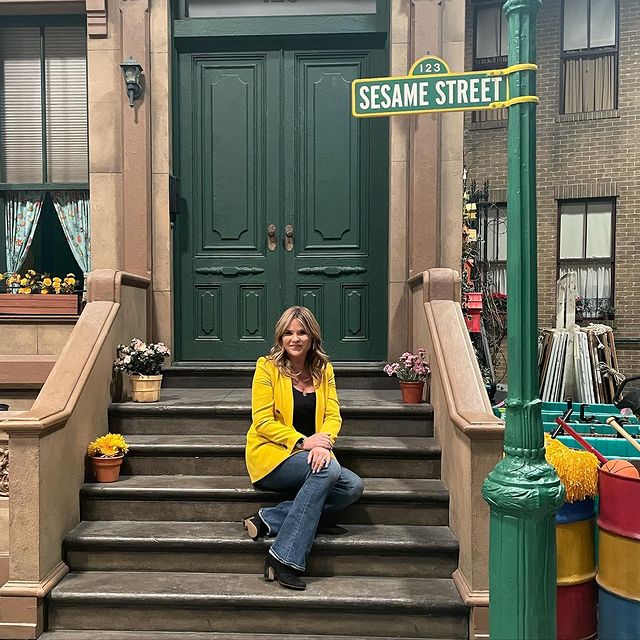 Jenna Bush Hager is best known as the daughter of the 43rd U.S. President George W. Bush.
Photo Source: Instagram
While her father was on his quest to become the President in 2001, Jenna attended the University of Texas at Austin and took summer classes at New York University. Life in the spotlight wasn't easy for Jenna and her sister Barbara, with whom Jenna created much trouble when their casual bender made it to the headlines and affected Bush's campaign; Hager and her sister were arrested for alcohol-related charges twice within five weeks: on April 29, 2001, Jenna was charged for possession of alcohol under the age of 21 as a minor in Austin.
Jenna Bush Hager's Networth & Career!
According to Celebrity Net Worth, Jenna has an estimated net worth of $14 million. That is a combined net worth with her husband, private equity managing director Henry Hager. Jenna rakes in an estimated salary of $4 Million.
Jenna Bush Hager was offered a job as a teacher's aide at Elsie Whitlow Stokes Community Freedom Public Charter School in 2006, a job she juggled with her noble stint at UNICEF's Educational Policy Department in Latin America.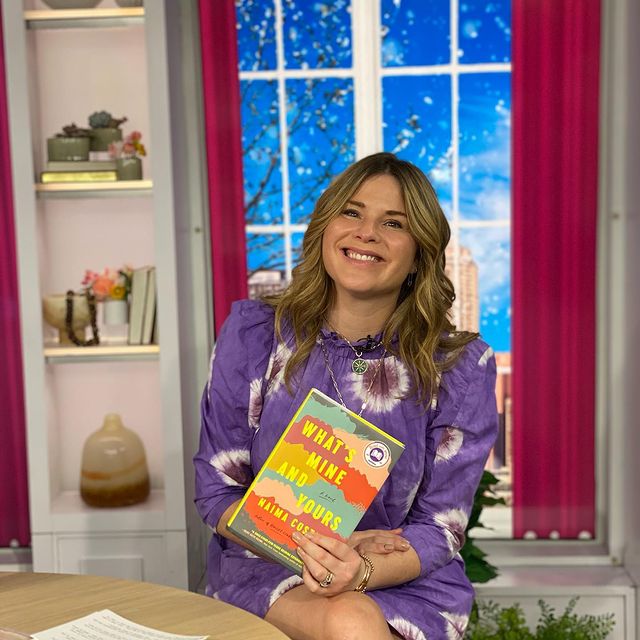 Jenna Bush Hager previously served at UNICEF's Educational Policy Department in Latin America.
Photo Source: Instagram
Jenna's career as an author began with her book, Ana's Story: A Journey of Hope, in 2007. Published by Harper Collin, the book is one of the most liked works of Jenna. It records Hager's experiences working with UNICEF charities in Latin America while interning for the United Nations Children's Fund. She wrote her second book, Read All About It, in collaboration with her mother, Laura Bush.
Don't miss: Is Lucy Liu Married? Inside her Relationship History
Currently, she enjoys a unique position on the show, occasionally serving as the orange room anchor during the 7-9 am hours and substituting for Hoda Kotb or Kathie Lee Gifford during the fourth hour. Jenna Bush Hager also serves on the board of the Greenwich International Film Festival.
Stay connected to Glamour Fame for more.
-->