Jennie Garth Plastic Surgery - Did Her Face Really Change?
Published Mon Oct 21 2019 By Sea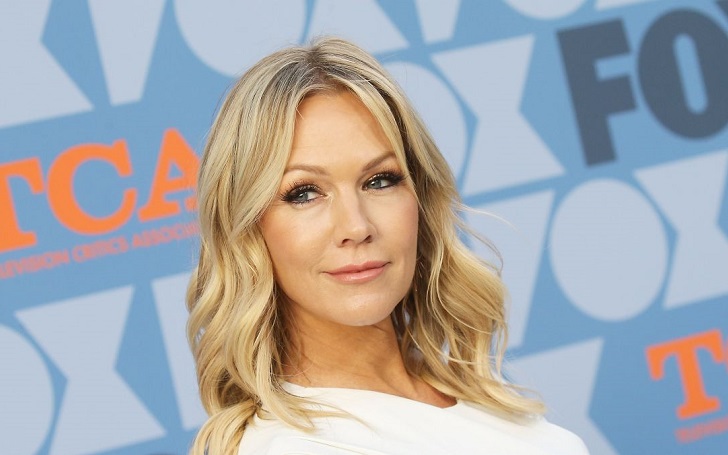 One photo. It's all people need to speculate something going on. It would be a daunting moment for celebrities to be on the receiving end of the lashes thrown out at them. And it seems, people follow or subscribe to them in social media just to throw out garbage at them whenever they can create a ruckus.
'Beverly Hills, 90210' star Jennifer "Jennie" Garth also went through something similar regarding her looks, but she handled it like a boss. They were reading too much into the photo, suggesting she had gone through a plastic surgery operation to relive her youth looks.
Multiple Rumors Before the Photo
Comparison between the past and the present is often the easiest claims people present to suggest a celebrity underwent certain procedures for reclaiming their youths. Observers started noticing the smallest details in the 47-year-old in the past after they thought she looked a little too young for her age.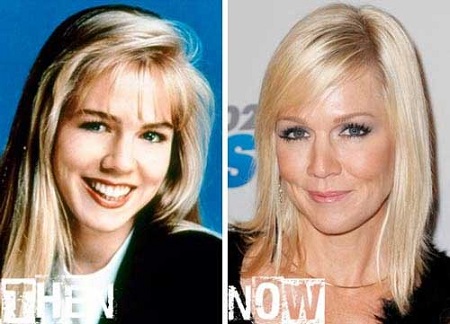 Comparisons are always a way to go for rumors to start.
Source: SurgeryBeforeAfter
Blepharoplasty, facelift and rhinoplasty were claims made against her as they saw her skin all tightened in comparison to her face from her younger years. They saw all plastic in her face, suspected Botox use and upon closer inspection, a reshaped nose. Do the eyelids look that different from her past, though?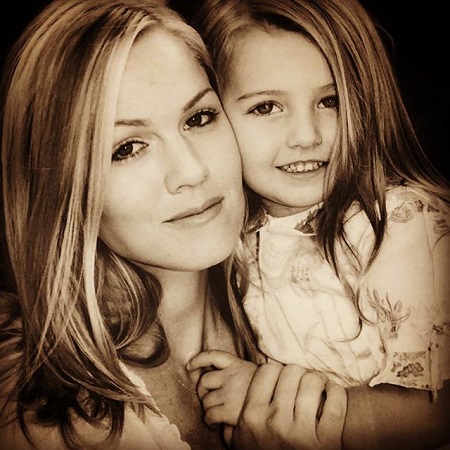 Jennie and Luca Bella Facinelli in the early 2000s.
Source: Jennie Garth, Instagram
Aside from that aspect of looking good, she has shared her weight loss endeavors. "Every day, I just renew my healthy choices. I feel really good about myself now, and I don't want to do anything to change that."
A Photo with Co-Star Tori Spelling, Who Actually Was a Plastic Surgery User
On April 1, 2019, the mother-of-three shared a photo on her Instagram page that included her and 'BH90210' castmate, Tori Spelling, while they were in Israel for filming a commercial. The comment section just erupted, but she handled it all too well.
Tori was the one who did the plastic surgery thing.
Source: Jennie Garth, Instagram
The photo was captioned, "Working with my favorite partner in crime! Thank you @castrofashion @castrofashion_kids #israel We ❤️Israel @90210onfox @torispelling."
The comments may have evolved from the fact that Tori actually admitted, later in August, she underwent a stint of plastic surgery in her teens. Despite what people believe, she says she didn't do it so many times and didn't think the talk would still continue to this day.
When She Was Called 'Fake', She Responded Epicly
Of course, it was never uncommon. Jennie was bound to have people criticizing her looks. But she took a firm stand for herself by replying to all those accusations. One of the comments read, "Omg! You seem so fake!" She gave the normal "Nope, I'm human." response.
Ahh. Human, alright.
Source: Getty Images
"Oh Jennie! You are beautiful and don't need all that Botox! Sadly you are unrecognizable here!" another wrote, to which she sarcastically thanked. "Thank You?" We all know how she can be after the Luke Perry incident.
The Fans' Got Her Back As a Support
The comments weren't all bad, though. There were people defending her through, and she made it clear how much she appreciated their support.
"You know, some of our favorite people who we looked up to growing up are kind enough to share their lives with us and all you people can do is get on here and put them down. I'm disgusted really. They don't have to share anything with us. They do it because they want to interact with their FANS. And then to see all these disgusting and negative comments. If you people don't like their faces or them then why are you following and commenting on their damn Instagram pages. Get a life."
Luca Bella is her mother's daughter.
Source: Jennie Garth, Instagram
She promptly thanked the commenter with a kissy-face emoticon. Meanwhile, others acknowledged how various factors are responsible for making faces look like that in photographs. It is to be noted how makeup can also affect the looks.
People! Lighting, angles, makeup, even hair styles change how a face appears. Love the beauty.
Of course, celebrities have to keep up with their appearances as they get older, and plastic surgery is one option to go forward with. But even makeup can do a lot to remove the wrinkles and such from the face. Plus, her face is bound to change as she gets older, but not seeing it be too rapidly doesn't entirely mean she's done anything for it.
Jennie, however, has not spoken clearly about it in the comments either. Until she herself comes out and admits to having performed surgery on herself, it's best to just admire what actors do to give the best for the viewers' entertainment.
Stay tuned and connected to GlamourFame for more Entertainment contents of your favorite celebrities.
-->