Jennifer Garner Rumored To Be Pregnant with Bradley Cooper's Baby!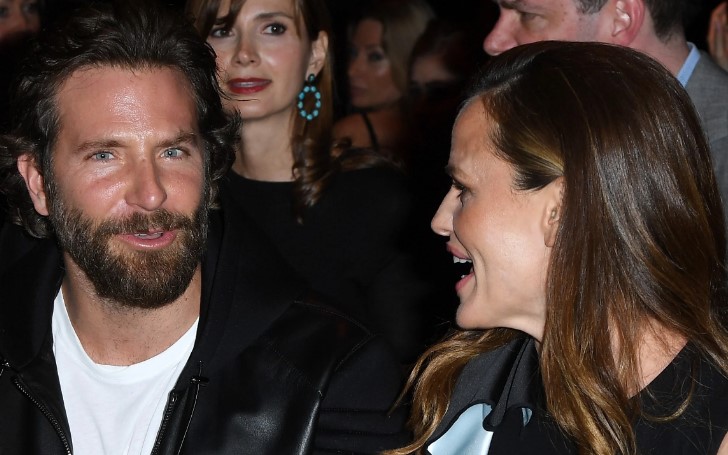 There could be a chance of romance but not pregnant for sure.
Fresh outta oven, Jennifer Garner and Bradley Cooper sparked romance rumors, this week the 'Alias' co-star is making the round tabloid after the speculations started to spread the actress is pregnant with Bradley's baby.
Cooper, who recently broke up with his long-time girlfriend Irina Shayk, was linked with 2019 Golden Globe winner, Lady Gaga, but after Gaga was seen making out her newfound love, Daniel Horton, the spotlight has shifted to Jennifer Garner.
According to some sources, Jennifer stopped by Cooper's house in Los Angeles, and two went on a secret date. The source said, "No one would be surprised if they're finally taking their friendship to the next level."
The source further stressed Bradley is leaning on Jen since the actor ended his relationship with Irina, however, there's no confirmation or denial from both the party to the rumors.
And things got worse when Garner was alleged to be pregnant with Bradley's baby which is obviously not true. The mother-of-three has posted a cryptic picture on her social media to shut the rumors probably.
Jenn took to Instagram and uploaded a picture, in which she is seen sliding down the water slide, where she flaunted her toned legs and flat belly. The actress did not say anything to defend the allegations; instead, she just wrote a caption which read, "Sliding into Monday like...😬"
Well, by the looks of it, it's apparent the actress is not pregnant whatsoever, but the new romance could be on the card. Since both Bradley and Jennifer were together in 'Alias,' and they share a good bonding as friends, chances are rumors are somewhat true.
But, of course, it will be too soon to predict or say anything, just because Jenn stopped at Bradley's does not mean the two have a thing for each other. Maybe, Bradley just needs someone who could console him in his hard times.
Just a few weeks earlier, Bradley with his friend, Brad Pitt, went out for a night out for a relaxing evening watching the LA Philharmonic Orchestra at the Hollywood. We know this a hard time for the actor, so, to jump to the conclusion just yet won't be the right thing to do.
-->