Jennifer Lawrence Welcomes First Child with her Husband Cooke Maroney
Published Mon Mar 21 2022 By sujan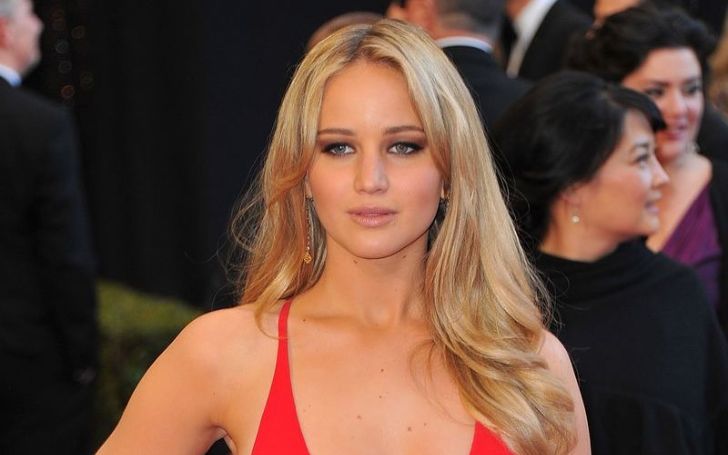 Know who Jennifer Lawrence is and details of her first child with her husband, Cooke Maroney
Jennifer Lawrence's full name is Jennifer Shrader Lawrence. On 15th August 1990, she was born in Indian Hills, Kentucky, to her father, Gary, a construction worker, and her mother, Karen, manager at a summer camp. She aged with her two sibling brothers, Ben and Blaine. She barely ever played with girls, and she was a tomboy. She could not fit in with the rest of her classmates, and she developed anxiety.
Jennifer is one of the world's highest-paid actresses from 2016. Jennifer Lawrence is an American actress. She has been nominated four times for the awards in the Academy Award. Finally, she took the Oscar home in the category of Actress in a Leading Role for the movie Silver Linings Playbook at the age of twenty-two. She became the second-youngest Actress to achieve this accomplishment. From an early age, she has performed at plays and musicals. Her performances matured with time, and the television industry eventually spotted her in her teens.
In a couple of years, she progressed from television to the big screen with notable roles such as Mystique'inX-Men and Katniss Everdeen in the Hunger Games. Undoubtedly, Jennifer Lawrence is one of Hollywood's most versatile and talented actresses. She didn't know to hold back; she vocalized and outright stated her opinion. Apart from that, Jennifer is a firm feminist and philanthropist, propagating gender equality and financially assisting various foundations for the marginalized.
Is Jennifer Lawrence a Mother Now?
Yes, indeed, she has now entered motherhood. The Academy Award-winning actress Jennifer Lawrence and her husband Cooke Maroney, an art dealer, recently welcomed their first child together. The date of the baby's birth and gender date is not learned.
The rumors about the Academy Award-winning actress Jennifer and Cooke Maroney dating first appeared in June 2018. The Hunger Games star was engaged to Cooke Maroney in February 2019.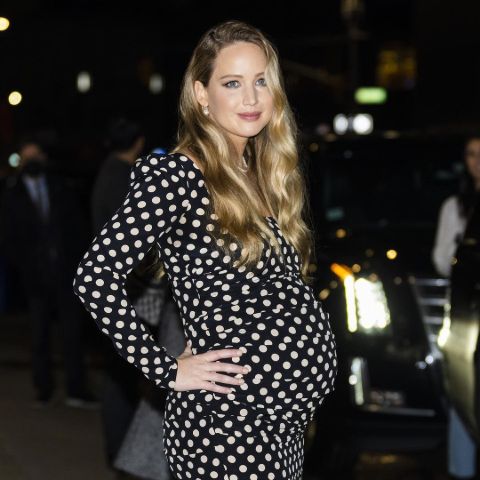 Image: Jennifer Lawrence during her pregnancy
Source: Instagram @jenniferlawrence_
After a year more, their understanding grew, and their love for one another hasn't fazed, and eventually, they married in October 2019 in Rhode Island. They also hosted a wedding reception for around 150 guests, which included celebrity mates Adele, Amy Schumer, Kris Jenner, and Emma Stone, to name a few.
You May Like: Gwen Stefani and Ex-husband Gavin Rossdale Attend their son Apollo's Football Game Separately After Divorce.
During a 2019 podcast show, NAKED With Catt Sadler, Jennifer anointed Cooke Maroney as the most incredible human being she's ever met. She added she had just met Cooke and wanted to marry him. They wanted to marry each other. They wanted to commit fully said he was her best friend and still is. She also said that she felt honored to become a Maroney.
What's Jennifer Lawrence's Opinion on Her Baby's Privacy?
Jennifer Lawrence commonly keeps her personal life out of the public eye. In a recent Vanity Fair article, she commented on her persistence to respect her baby's privacy.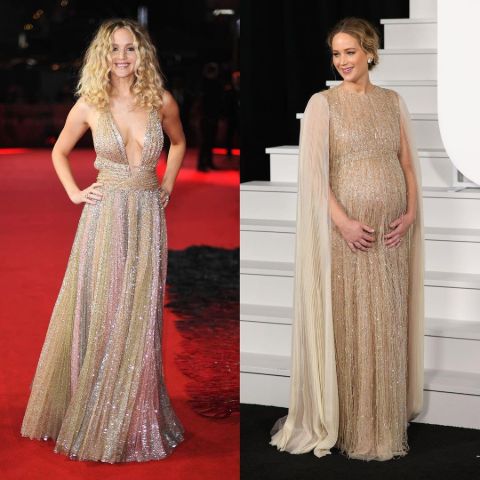 Image: Jennifer Lawrence Before and after being a pregnant collection
Source: Instagram @jenniferlawrence_

The veteran celeb has spoken on behalf of her newly born child and said, "Every instinct in my body wants to protect their privacy for the rest of their lives, as much as I can." She also added that She didn't want anyone to feel welcomed into their existence and deemed not to include them in her work.
Don't miss: Ben Stiller and Christine Taylor Rekindled Their Relationship After Five Years: "We are Happy" Says Ben!
For more updates on your favorite celebrity, Stay connected to Glamour Fame.
-->