Jennifer Lopez and Alex Rodriguez - A Timeline of Their Adorable Relationship
Published Thu Feb 07 2019 By David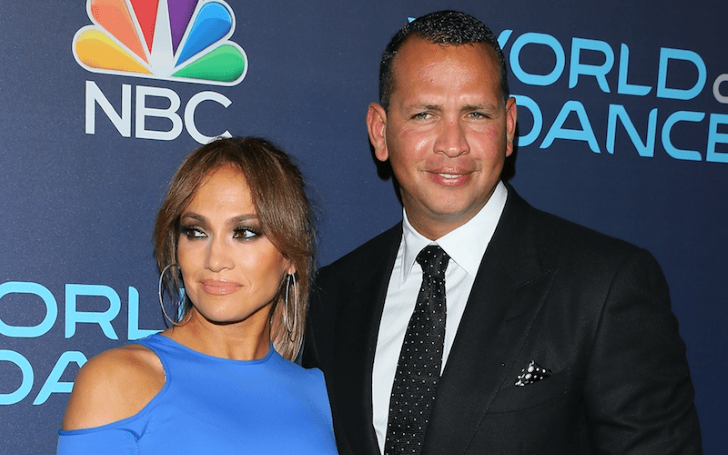 And like they said, the love will be yours, it's just about the courtesy of time that matters.
Because if Jennifer Lopez or Alex Rodriguez either had plucked each other nerves before early 2017, when Rodriguez was retired from playing baseball and Lopez was single and even all the stars were aligned, it just wouldn't have worked out.
But fast forward two years, and the former third baseman is now boosting all his love to Jennifer Lopez on social media in honor of their two years anniversary.
"I can't believe it's been two years. Only 730 days, which have flown by, but it feels like we have been together forever," the hubby wrote in his official handle.
Although a year or two with Jen might not make Rodriguez the best she ever had just right away, their relationship still appears to go from strength to strength. Ever since confirming their coupling just one year ago, the pair has been a hub for the tabloids. Be it either in Vanity Fair cover or the red carpet, there's always a good chance that we can see this athlete-singer duo comfortably being arm in arm.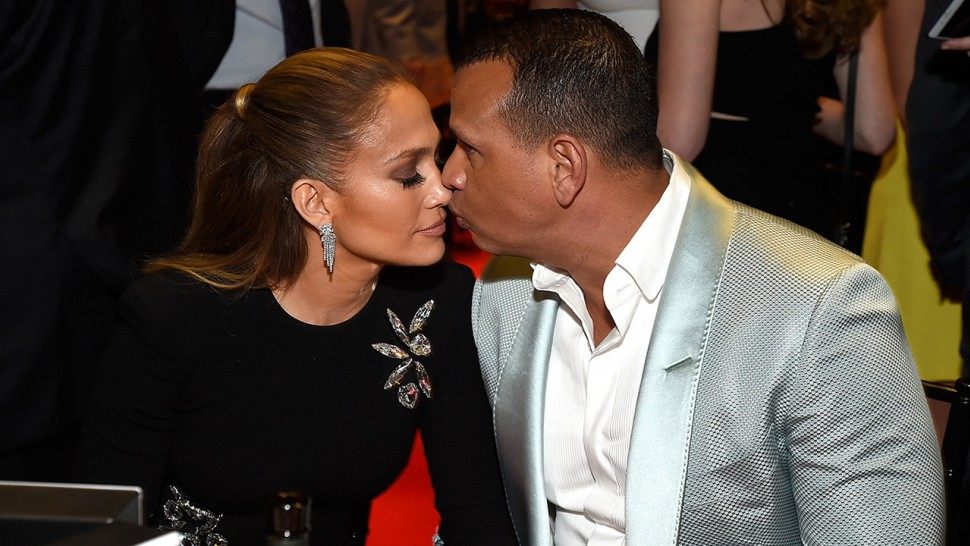 Jennifer Lopez and Alex Rodriguez
SOURCE: Entertainment Tonight
It just overshadows Jen's arrays of past affairs, when you now see her unreservedly happy with Yankees' legend. Given she was also known for her promiscuous relationship that ranged from Hollywood A-listers like, Ben Affleck, Wesley Snipes to R&B sensations, Mark Anthony, Sean Combs, and even a maestro, Tommy Mottola. So how and when Rodriguez became an apogee in Lopez's never-ending series of boyfriends?
Here's what we know of the rest of Jennifer and Alex's relationship history – a genesis of love
21 May 2005: Nice to Meet You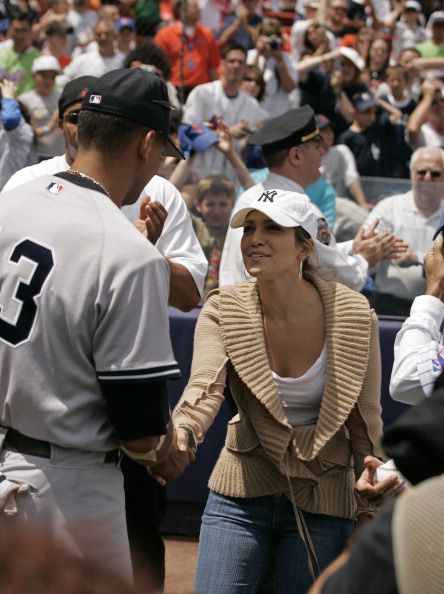 First Saw Each Other
SOURCE: Getty images
This is when Jen and Alex met for the first time. However, at the time, Jennifer was lovingly committed to her husband Marc Anthony (also the father of her twins Max and Emme) and they were watching A-Rod's Yankees play the New York Mets. Likewise, Rodriguez was also very much in a marital oath with his then-wife, Cynthia, the mother of his two children, Natasha and Ella.
'Winter' 2016/Early 2017: How's It Going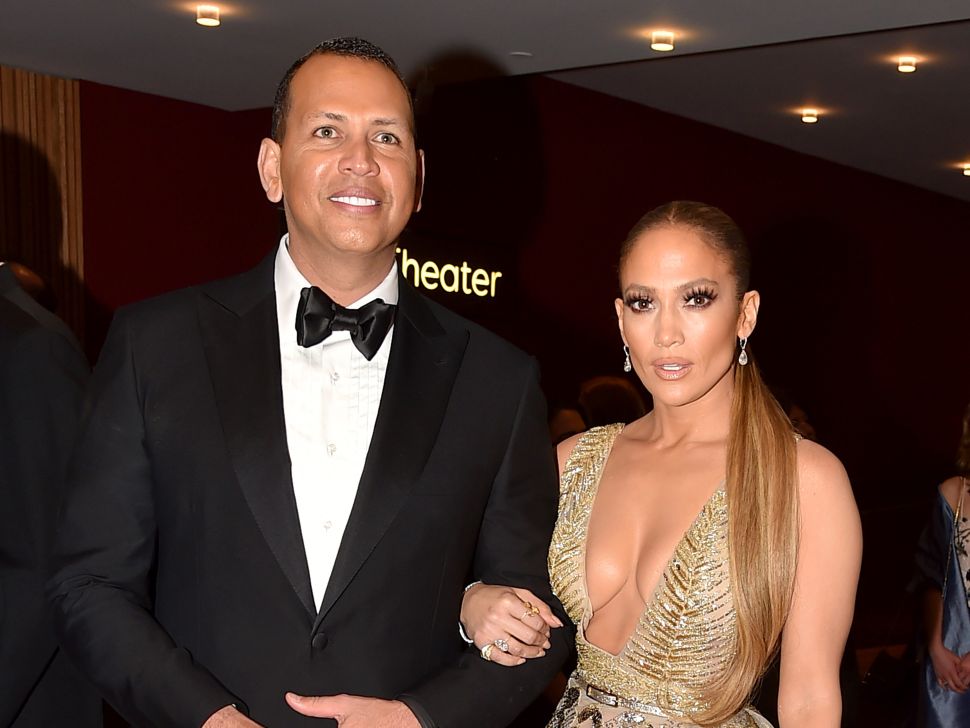 Just a casual summer vacation around the Italian coast aboard a yacht.

SOURCE: Observer
11 years on and J-Lo spots Alex outside a restaurant in Beverly Hills, Los Angeles.
"I almost yelled out 'Alex', but I am the shyest person when it comes to things like that," Lopez told Vanity Fair in October. "I could literally have just walked away but I walk over and tap him on the shoulder and say 'Hey'... It was just one of those things where you feel compelled to do, something you wouldn't normally do."
So it seems like it was the mistress who made the first move. Consequently, Alex, 43, responded by telling Jennifer, 49, she looked beautiful and then a few hours later calls her and even asks her out to dinner.
Their first ever date happened at Hotel Bel-Air located in Stone Canyon Rd, Los Angeles, California. After a lot of talking and nervousness, Alex headed off to the bathroom and sent a text saying: 'You look sexy AF'.
A quip which has been confirmed by the husband and wife, themselves—says the Vanity Fair!
8 March 2017: Out In Public
Their relationship became a public's exposé! Though there were also rumors Jennifer was romantically involved with Canadian singer and rapper, Drake—which later turned out to be nothing but only a mere day dreamer's fabrication ended soon by the reports that rather surfaced around dating with Rodriguez.
An insider then told to the People: "They have been dating for a few weeks. She seems excited. He has been around her family and she really likes that he is a dad. She is aware, though, that he is a ladies' man and is being cautious. For now, it's just fun."
Much like his existing wife, Rodriguez, too was quite a player in the dating game all thanks to his sometimes rumored, sometimes confirmed relationships with femme fatales like Kate Hudson, Cameron Diaz, and Madonna.
31 March 2017: A Declaration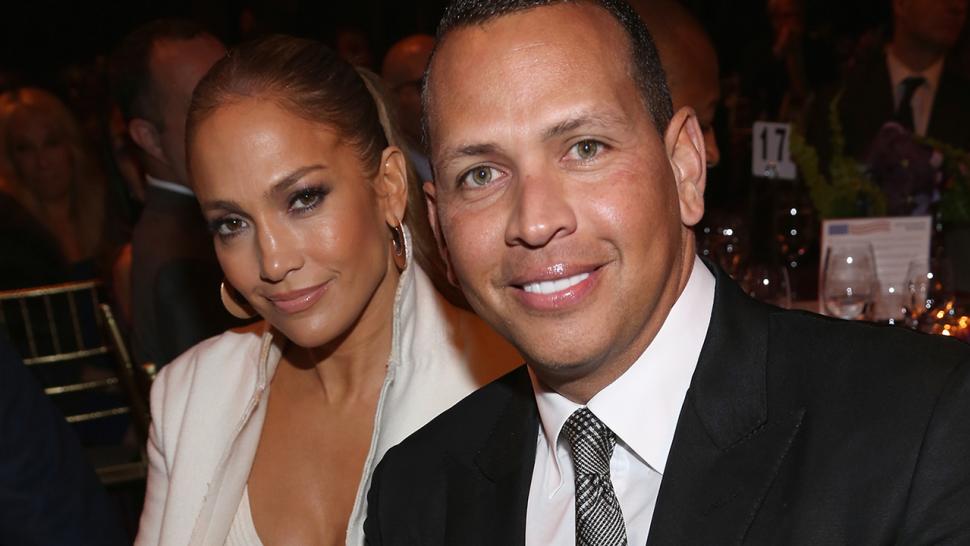 Jennifer Lopez on her relationship with Alex Rodriguez
SOURCE: Etoline
Rodriguez admitted his new, fledgling relationship on The View.
"It's obvious, we've been having a great time," the poor guy says looking a bit overwhelmed, but carrying on gushing nonetheless. "She's an amazing girl and one of the smartest human beings I've ever met and also an incredible mother."
That same day the couple was also spotted for the first time together, side by side whilst leaving a restaurant in New York City.
24 April 2017: Confirmation N#2
Lopez went on The Ellen Show and was apparently all giggly and smiley gushing all about her new relationship: "He is a great guy" she said speaking about the outsets of their romance, simultaneously clarifying: "Mama don't sleep over on the first date".
May 1, 2017: First Time as a Couple in a Major Event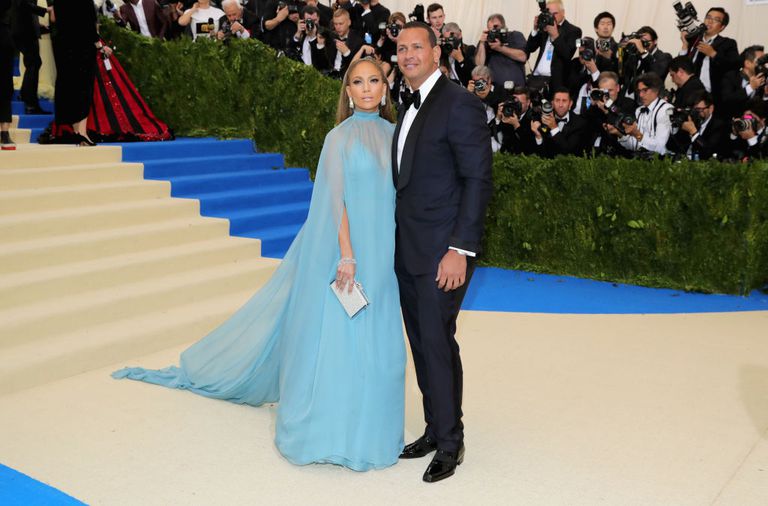 J-Lo and A-Rod at Met Gala

SOURCE: Getty Images
The couple made their red carpet debut at the Met Gala and looked astonishingly made-for-each-other.
June 18, 2017: In the Land of Love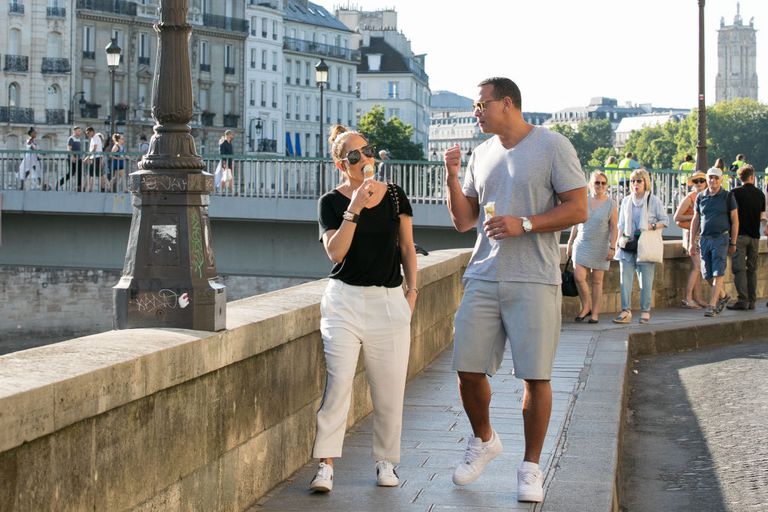 Lopez and Rodriguez in Paris

SOURCE: Getty Images
Lopez and Rodriguez took a holiday to Paris where they were photographed eating ice cream, visiting the Louvre and mainly just walking in love around the city of love.
Photo
July 27, 2017: Thanks for Coming Into The Earth
Jennifer shared a Happy Birthday message to Alex on Instagram writing: "Happy birthday to the man who makes my heart skip a beat every time he walks in the room."
17 October 2017: First Interview; On the Same Couch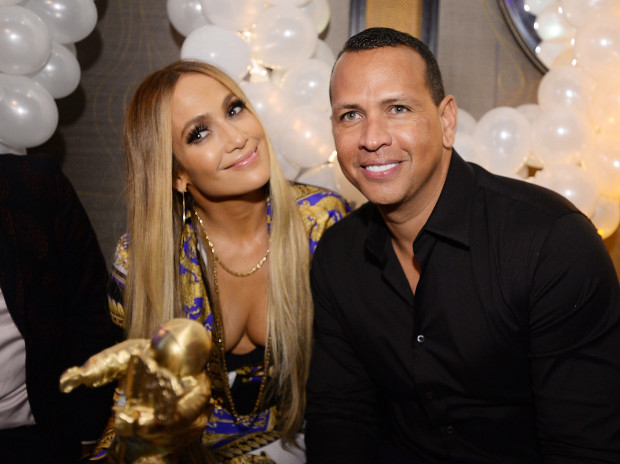 Jennifer Lopez and Alex Rodriguez attend Jennifer Lopez's MTV VMA's Vanguard Award Celebration

SOURCE: The Mercury News
The couples' first joint-interview was released with lots of lovely pictures of them on yachts and outside of mansions. They even discussed their relationship in depth and explained why they're so compatible.
Also Read: Jeff Bezos and Girlfriend Lauren Sanchez Have Not Seen Each Other in 28 days
"We're are very much twins," Rodriguez said. "We're both Leos; we're both from New York; we're both Latino and about 20 other things."
Lopez followed: "I understand him in a way that I don't think anyone else could, and he understands me in a way that no one else could ever. In his 20s, he came into big success with the biggest baseball contract [at the time]. I had a no.1 movie and a no.1 album and made history. We both had ups and downs and challenges in our 30s and by our 40s we'd both been through so much. And more importantly than anything, we had both done a lot of work on ourselves."
5 November 2017: Can't Help From Boasting the Elation
Rodriguez shared an enchantingly adorable picture of him, Jennifer and their children eating ice cream.
4 February 2018: A Grand Convey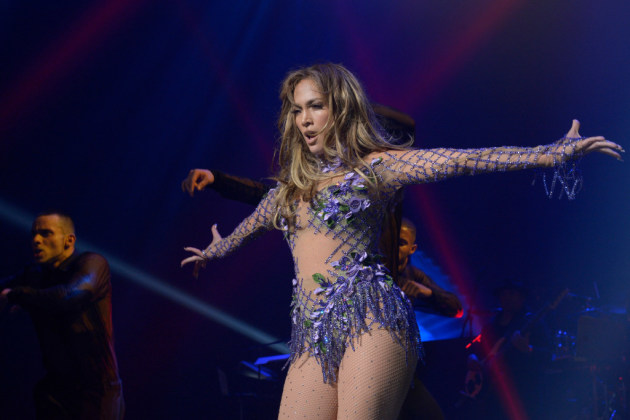 Lopez at Minneapolis concert

SOURCE: Star Turbine
J-Lo then performed at a concert in Minneapolis and dedicated a song to Rodriguez, telling the crowd they have been together for one year exactly.
"We've been together for one year today," she said according to E! News. "I don't want to get all mushy or anything but baby this song's for you. I love you."
15 March 2018: Can't Get Enough of It
A-Rod shared a bewitching photo of the couple with their children in Miami: Tashi, Ella, Max, and Emme.
24 April 2018: Another Glamourous Outing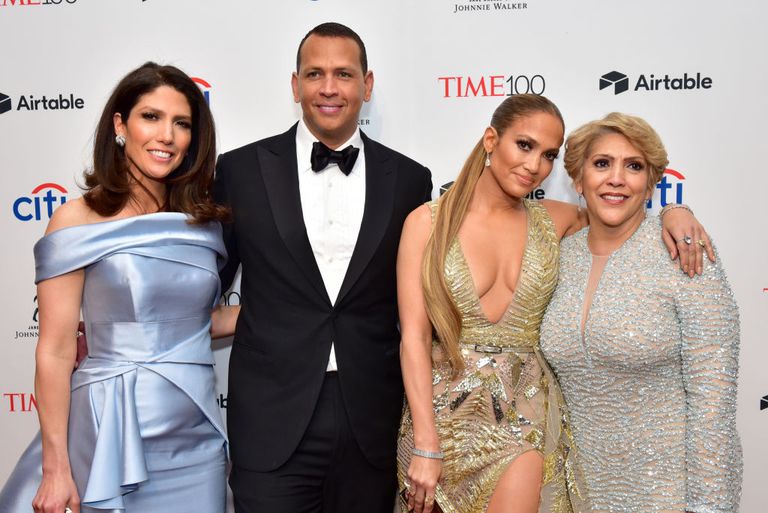 Jennifer Lopez and Alex Rodriguez with Lyndi and Guadalupe

SOURCE: Getty Images
The couple attended the prestigious Time 100 gala - where Jennifer was on the list and also performed the same night - they had brought along Jennifer's younger sister, Lynda Lopez, and mother Guadalupe Rodriguez. Alex then captioned the picture on Twitter: "Shoulder to shoulder with some truly strong women."
11 June 2018: Yes to a Million Dollar Question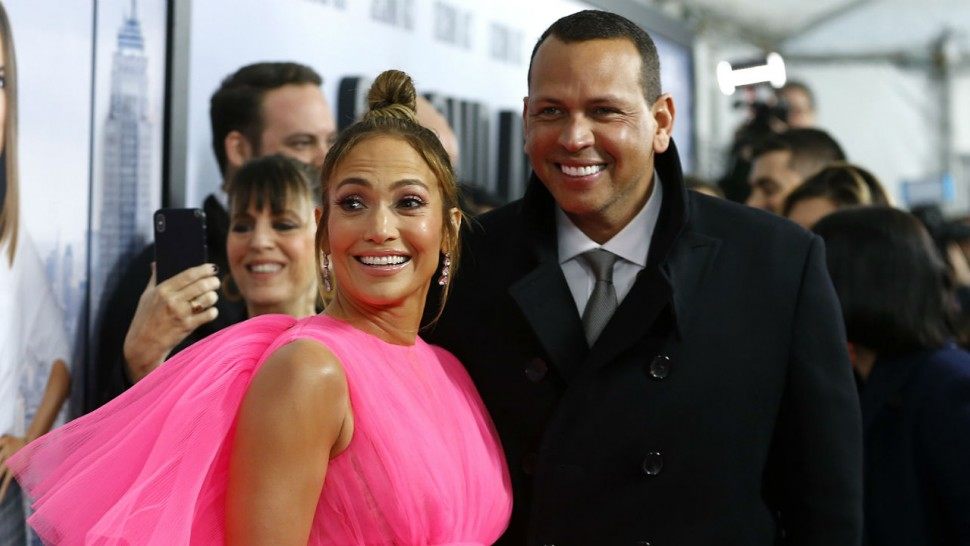 Jennifer Lopez and Alex Rodriguez
SOURCE: Entertainment
Rumors of betrothal began to swirl but J-Lo played it down, telling Good Morning America: "We have to take our time. I've made plenty of mistakes in [the] past, we're mature now, we're grown-ups, we're going to take our time and take things at our own pace.... we're having the best time between our kids and our work and all the wonderful things going on. We're truly blessed, we don't need anything more right now."
20 August 2018: The Best Boyfriend Ever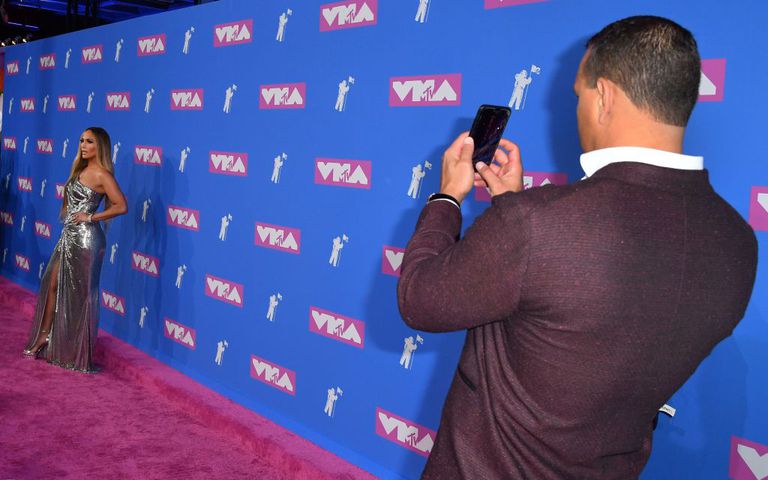 Jennifer Lopez and Alex Rodriguez in VMAs

SOURCE: Getty Images
Alex became a certified Instagram boyfriend when he was caught snapping pictures of his girlfriend on the red carpet at the VMAs.
Moments later he was also caught on camera living his best life during J-Lo's medley performance of all her greatest hits before she received the MTV Vanguard award. Rodriguez then became an instant meme.
Recommended: Who is Alexis Ren? Detail About Alexis Ren & Alan Bersten Relationship and Past Affairs
Turns out he was instead practicing being a "fanboy" and shared a picture on Instagram three days before of Jennifer rehearsing.
When Jennifer accepted her award, she was sure to thank her partner, saying: "You're my twin soul, we're like mirror images of each other. My life is sweeter and better with you in it because you make me realize that every day the sky is not the limit, the universe is infinite and so is what we can accomplish together with love and trust and understanding. There is so much more to do, to experience and there's no one I'd rather do it with, baby. You're my macho and I love you."
25 January 2019: The Mantra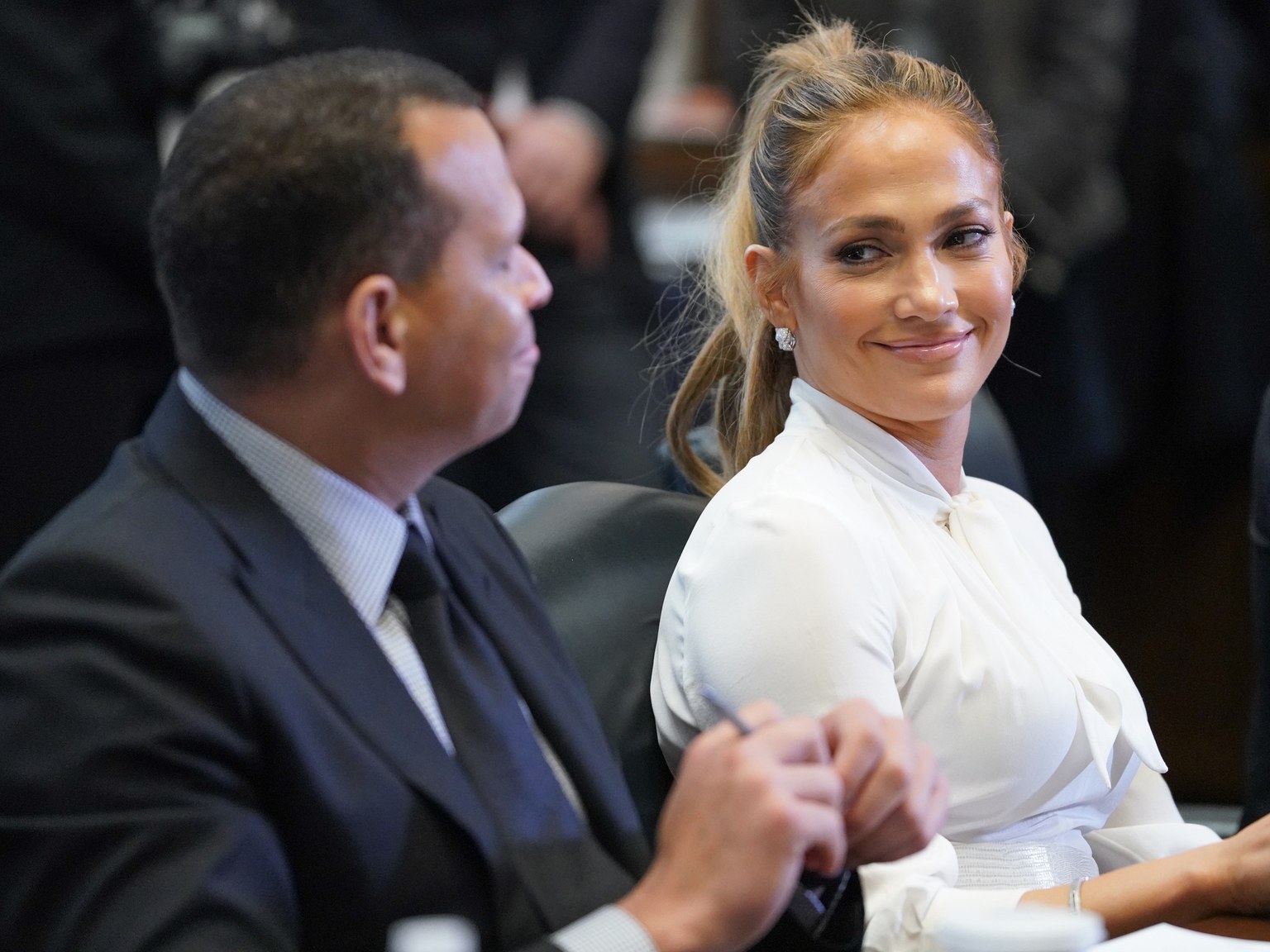 SOURCE: W Magazine
In an interview with Red magazine, Jennifer explained why she and Alex are so darn well suited:
"Both Alex and I are Latino. We are both self-made. He was always the hardest working baseball player that was – me, the same. We have that in common. We have the same work ethic. We also appreciate and know that coming from nothing, we always want to try to help and give back and teach our kids that."
30 January 2018: Back of Buddy; She's Mine for the Eternity
View this post on Instagram
In a throwback to the 90s (on a photo where J Lo actually looks exactly like she did in the 1990s) P Diddy left a comment a somewhat thirsty comment, as captured by the Comments By Celebs Instagram account:
Enter the husband, who then made it very clear that Diddy had his chance and the "lucky" guy who now gets to snuggle on Jennifer's arm is no other but only himself.
Also Read: Hollywood's Hottest Pair Bradley Cooper and Irina Shayk Relationship Timeline
In all seriousness, Diddy (real name Sean Combs) and J-Lo, who dated from 1999 to 2001, are on good terms with the rapper who even came out to support the singer in her final Las Vegas show in 2018
Feb 5, 2019: Jubilee
Jennifer Lopez and Alex Rodriguez seem to be more in love than ever.
The couple celebrated their second anniversary, and they both poured their heart through messages on Instagram marking their another milestone.
"Two years of laughter, two years of fun, two years of adventures, of excitement, of growing and learning, of true friendship and so much love!!" Lopez wrote in her post, along with sprinkling carousel of photos of her and Rodriguez.
-->