Jeremy Sisto Married Twice; Facts on His Personal Life
Published Tue Feb 18 2020 By Sea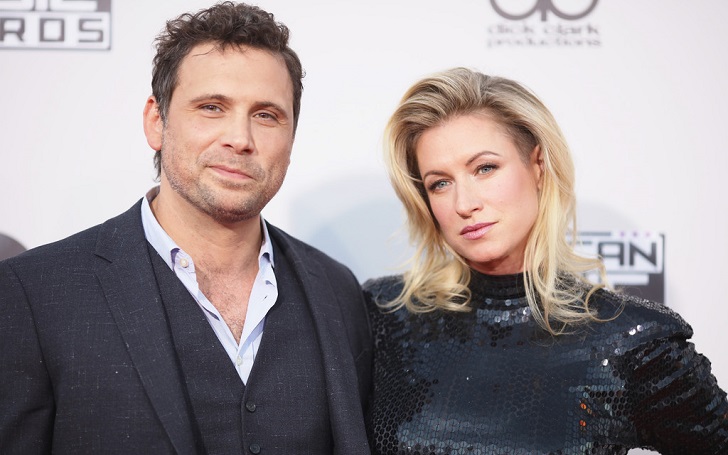 Actor/Producer Jeremy Sisto has had quite the whirlwind career to come to this point. After literally decades of being involved in the industry, one would expect a whirlwind in romance sector too. But surprisingly there's not too many people to talk about romantically. Off-screen, of course. Because dating Reese Witherspoon for a movie doesn't count.
Since his debut in 1991 with 'Grand Canyon', he's come a long way. Weirdly he chose movies in his early career, over TV. His TV debut came in an 'Out of Order' episode in 1996. But he only got serious on TV after a decade. With stand-out roles in 'Law & Order', 'Suburgatory' and 'The Long Road Home', he's giving it all for the CBS cop-drama, 'FBI'.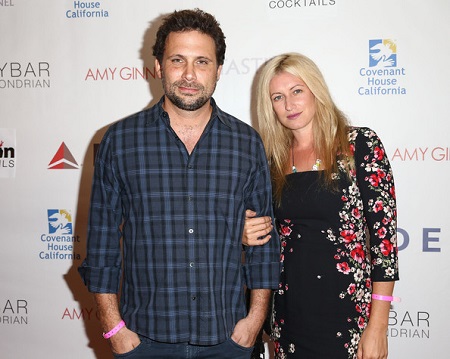 'FBI' Actor Jeremy Sisto is Married twice, second time to wife Addie Ryan.
Source: Imeh Akpanudosen, Getty Images North America
Sisto has been married twice in all his life, but you'd have to argue he "stayed" married only after his second wedding. You'd be shocked to know why.
Jeremy Sisto's Marriage to Marisa Ryan Was Only Revealed During Divorce
And add to that, they separated two days after they got married. Why?
It was a weird time in Sisto's life. He was only 18 when he was first married. In a whirlwind (yes, the word is being used again) trip to Las Vegas, he and his first wife, Marisa Ryan, got themselves a wedding on August 30, 1993.
It's wasn't all that of a magical wedding like anyone thought. Not because they were too young. And unsurprisingly, they separated two days later. But they never bothered to get a divorce. Was it an excerpt for a particular 'F.R.I.E.N.D.S.' plot?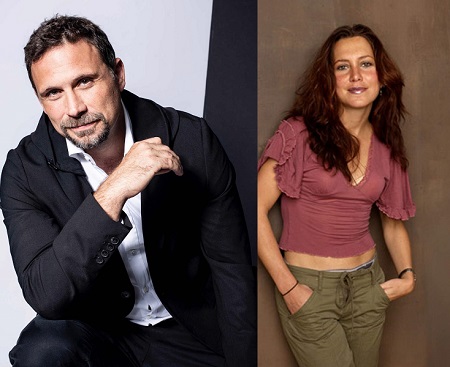 Jeremy Sisto and Marisa Ryan were married for nine years but were together only for two days.
Source: Jeremy Sisto, Twitter/Jeff Vespa, WireImage
One would think the divorce proceedings took too long to materialize because of the conflict between the two parties. But that was not for the Sisto and Ryan. They remained good friends after the separation and even collaborated on some projects together. It seems like the wedding thing felt just a rush for the two, and they decided to end it.
It would've been fine. Lots of people have taken too long to finalize their divorce (as if that's true). But keeping it a complete secret to the world around them was definitely something people did not expect from them.
Here's Another Secret Wedding: The Untold Love Story of Edward Norton and Wife Shauna Robertson
In September 2002, 'Celebrity Justice' uncovered the truth that no one knew. Legal papers were observed to reveal Sisto was already married to fellow actor, Ryan. Sources came out to confirm the two-day-separation was due to a "wild impulse", not by any blowup between them.
The source also confirmed they were going through the official divorce proceedings only then because they never "got around" to it before. The whole thing was also aired on a 'Celebrity Justice' story on Channel 4. The divorce was finalized some time that year.
Sisto Was Finally Hitched to a Real Wife, Addie Lane, in 2009, with a Daughter Born Before the Wedding
Addie Lane was not an actress when Sisto met her, nor would she ever be. But that was it. He was finally settling down. Although, there's only so little people know about the relationship.
No one knows how and when the two met. Even their wedding was kept a secret. But before they got married the then-girlfriend/boyfriend welcomed their first child together, a daughter named Charlie-Ballerina Sisto, on June 5, 2009.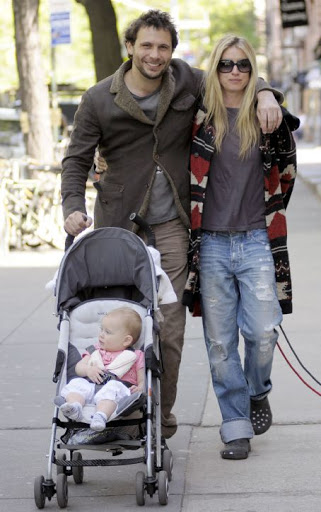 Their daughter was their first of their two children.
Source: Quotation Of
And it seems even the kids' information has been wiped off of the internet? Is that weird? Of course, it's alright to maintain their privacy, but even their published articles have been removed.
The next thing we know about the two was that they married on October 13, 2009, in a private ceremony at the New York City Hall. So much so that only their then-4-month-old daughter and her nanny was present as witnesses. But photographers did capture a cute moment after the wedding concluded, which, of course, cannot be found that easily.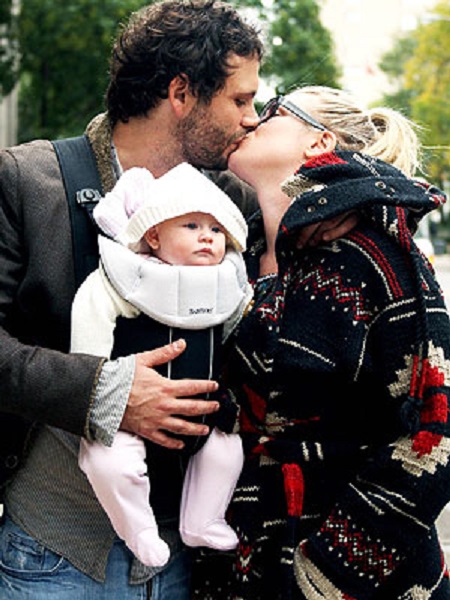 Jeremy Sisto married Addie Lane in a private courthouse ceremony.
Source: Anthony Dixon, Wenn
The couple then had their second child, a son named Bastian Kick Sisto on March 9, 2012. They now live in Laurel Canyon, Los Angeles, they bought their home for $2.45 million in November 2013.
Stay tuned and connected to GlamourFame for more Entertainment content, that includes more love stories.
-->