Is Jerry Seinfeld a Billionaire? Details on his Net Worth here
Inside Jerry Seinfeld's colossal net worth: The complete breakdown here!
Best known for starring in the eponymous show Seinfeld, Jerry Seinfeld is an actor, writer, producer, and above it all, one of the greatest comedians to grace American television. It may have been more than two decades since Jerry's claim to fame, and brainchild show ended, but as per many conservative reports, the comedian still draws millions from royalties and Seinfeld tour.
Jerome Allen Seinfeld was born on April 29, 1954, in Brooklyn, New York. Seinfeld kickstarted his comic careers like any other aspirant with no direct connection in showbiz via spontaneous appearances on late-night shows, like Late Night with David Letterman and The Tonight Show Starring Johnny Carson. Jerry's career gained traction in the late 80s after his eponymous show took over all the other hit sitcoms to be the best-rated sitcom. Seinfeld is the wealthiest comedian globally, but is the comic-turned actor a billionaire yet?
Jerry Seinfeld's net worth revealed!
Thanks to his overtly successful show, which ran for a good ten years and amassed ten Emmys in the process, Seinfeld is soon set to join the elite billionaire club, but the beloved comedian isn't one just yet. According to Celebrity Net Worth, Jerry has an estimated net worth of a whopping $950 million. Aside from the impressive earnings, Jerry accumulated during the ten years long run, the Brooklyn-born actor continues to rake staggering sums from the show's success.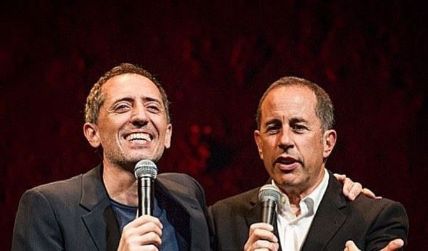 Seinfeld is the richest comedian in the world.
Photo Source: Instagram
When Seinfeld created the sitcom for NBC with Larry David in 1988, Jerry, as the lead star, was earning an estimated $20,000 per episode. Jerry's salary multiplied with the show's growing popularity every season, with reports estimating his earnings to be $40,000 per episode in the second season and $100,000 per episode during seasons 4, 5, and 6. By season 9, Jerry was raking a groundbreaking $1 million per episode.
Don't Miss: Johnny Depp's Net Worth Revealed Amid Legal War With Amber Heard: All Details Here.
Putting his regular earnings aside, Seinfeld's colossal net worth also includes syndication earnings. Jerry and David initially owned 7.5% of the show's backend equity points, which was later revised to 15% each, which puts their windfall profit to be $255 million, given the sitcom raked $1.7 billion in revenue in the year (1998) it was put into syndication.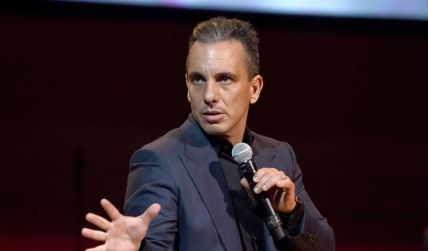 Jerry created the eponymous show with Larry David in 1988.
Photo Source: Instagram
Stats further reveals Jerry and David's windfall profit to be $27 million in 2015 when Seinfeld got sold to Hulu for $180 million. Jerry's post-Seinfeld career included the comedy special I'm Telling You for the Last Time, commercial webisodes, and multiple tours based on his still-thriving sitcom.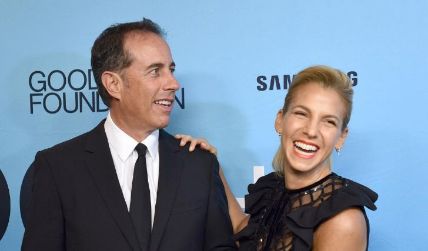 Jerry was raking $1 million per episode during the sitcom's peak success.
Photo Source: Instagram
Jerry's post-Seinfeld ventures also consist of the successful conversational show Comedians in Cars Getting Coffee, where he would invite some of his best-known contemporaries for coffee and exclusive talks. The comedian also boasts an impressive real estate portfolio. Seinfeld and his wife, Jessica's sprawling properties include a $32 million estate in East Hampton, a $7.55 million property in Telluride, and more.
Netflix's deal with Seinfeld!
If you're one of the subscribers of the streaming giant, you'd know Seinfeld is available on the app to stream, but it wasn't until recently Netflix struck an eye-popping deal with the show. In 2019, Netflix landed the worldwide rights to the show for five years but what caught the world's attention was the streaming pact which was more than $500 million, ensuring Jerry and his ci-creator David a windfall profit of $75 million.
'Seinfeld' moved to Netflix from Hulu in 2021.
Source: Netflix
In response to why the streaming platform was paying such a staggering sum for a decades-old show, Netflix's chief content officer, Ted Sarandos, said, "Seinfeld is the television comedy that all television comedy is measured against," adding. "It is as fresh and funny as ever and will be available to the world in 4K for the first time."
Recommended: Why is Caylee Cowan Famous? What is her Net Worth? All Details Here.
Stay connected to glamour fame for more.
-->