Johnny Depp's Net Worth Revealed Amid Legal War With Amber Heard: All Details Here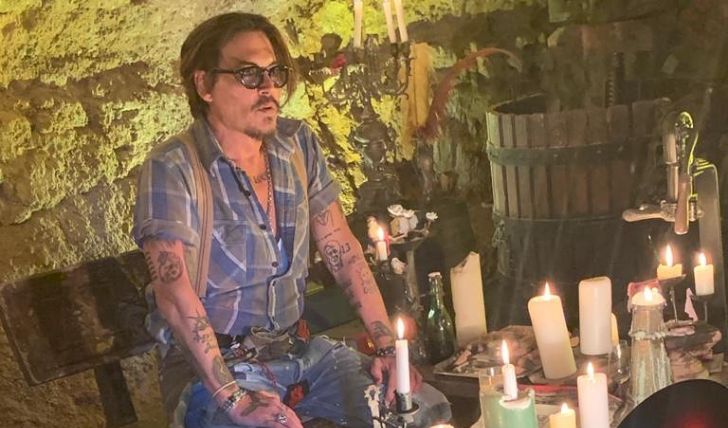 Inside Johnny Depp's massive net worth: The complete breakdown here!
Two BAFTA and a Golden-winning actor, with three Academy nominations under his belt, Johnny Depp is an actor, producer, and musician. But he is sadly no longer represented by the host of prestigious accolades and blockbuster credits to his name. Depp is now notoriously known for his turbulent relationship with his ex-wife Amber Heard. The actor's shocking fall to infamy began four years ago when he was accused of domestic violence by his now ex-wife Amber Heard.
Fans' interest in Depp's fortune peaks as the Ed Wood actor's defamation case against Heard takes a nasty turn. Born John Christopher Depp II, on June 9, 1963, in Owensboro, Kentucky, he started his career as a musician but later forayed into acting, a venture Depp says he took accidentally. His best-known credits include Pirates of the Caribbean, Finding Neverland, Charlie and the Chocolate Factory, and Sweeney Todd: The Demon Barber of Fleet Street.
Johnny Depp's net worth revealed!
Before we jump into discuss how much the actor has lost since the inception of what will be continuing legal battles with Heard, which started when the actress filed for divorce and a restraining order against Depp in 2016, let's take a look at the sprawling fortune Jonny has amassed throughout his multifaceted career. According to Celebrity Net Worth, Depp's estimated net worth is $120 million.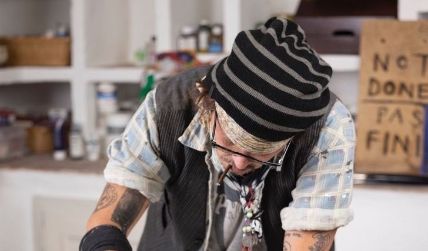 Depp earned over $300 million from the 'Pirates of the Caribbean franchise alone.
Photo source: Instagram
The celebrity wealth website further states the actor's salary as a stunning $20 million per film. Though the significant contribution to Depp's net worth has to be the plethora of films that he's headlined in his nearly four-decades long career, Depp's career as a producer and musician is also to behold credible for making hefty grants in the actor's colossal bank balance. Depp had kickstarted his acting career in the 80s with roles in films like A Nightmare on Elm Street, Private Resort, and the Fox net worth series 21 Jump Street.
Don't Miss: What is Melissa Gorga's Net Worth? Learn her Earnings Here.
Depp steadily rose to stardom as a critically acclaimed actor and was soon branded Hollywood's ultimate heartthrob. The Kentucky native initially cemented his image as the go-to actor for independent films via his roles in What's Eating Gilbert Grape, Benny & Joon, Arizona Dreams, and more. Depp's career and earnings catapulted after playing Captain Jack Sparrow in the Pirates of the Caribbean: The Curse of the Black Pearl in 2003.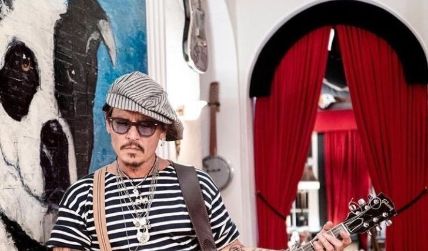 Depp is also a member of the rock group Hollywood Vampires.
Photo Source: Instagram
As per sources, Johnny has raked over $300 million playing the beloved character in the Pirates of the Caribbean franchise. At the peak of his career, Johnny was raking $650 million in salaries, benefits from endorsements and contracts. Aside from his role as Jack Sparrow, Depp's portrayal of Willy Wonka in Tim Burton's Charlie and the Chocolate Factory has also endowed him with a staggering paycheck.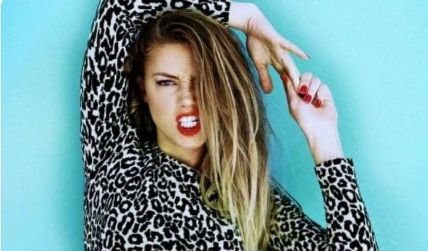 Depp married Amber Heard in 2015 and split ways a year later.
Photo Source: Instagram
Depp's other ventures include his production company Infinitum Nihil, which he runs alongside his sister Christi Dembrowski. The Oscar-nominated actor is also an accomplished musician; he formed the rock group Hollywood Vampires with Alice Cooper and Joe Perry in 2015. But ever since his, as cited by Heard, abusive nature against her became public, the once giant star's career has notably hit rock bottom.
Johnny Depp's $50m defamation case against Amber Heard!
The Dead Man star and the Aquaman actress are engulfed in a defamation lawsuit that gets dirtier with each trial. Though it's hard to choose sides with both parties coming up with ongoing allegations against each other, recent development in the case has incited fans' curiosities about the couple. Depp filed a $50 million defamation suit against Amber in 2018 over an op-ed she wrote for Washington Post accusing Depp of being physically and verbally abusive to her.
Depp filed a $50 million defamation case against Amber in 2018. Source: Access
Depp has called her accusations "quite heinous and disturbing" and has claimed to have never struck Heard or any other woman in his life. During a recent Depp-Amber trial in the Fairfax County Circuit Courthouse in Fairfax, Virginia, a retrieved texts exchange showed the actor telling one of his friends that he 'hoped Amber was rotting corpse is decomposing in the f-----g trunk of a Honda Civic.'
Recommended: What Is Julia Roberts' Net Worth? Inside the Pretty Woman's Career and Earnings.
The high-profile trial also raised some questions about Amber's image as the actress's assistant, Katherine James, revealed some vile behaviour patterns on Amber's part. Depp and Heard married in February 2015 after meeting on the sets of The Rum Diary in 2011. The Finding Neverland actor was previously married to Lori Anne Allison. Depp shares two kids, Lily Rose-Depp, and Jack Depp, with his ex-girlfriend Vanessa Paradis.
Stay connected to glamour fame for more.
-->