Jill Duggar Celebrates Anniversary Amid the Ongoing Family Scandal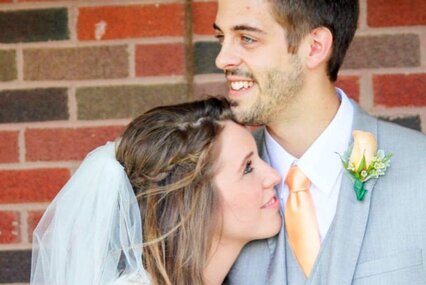 Jill Duggar Commemorates 7th Wedding Anniversary Amid Humiliating Family Drama: Full Story Here!
Jill Duggar's family is in a pickle and going through a crisis that can be best described as a nightmare, but that doesn't seem to bother Jill. The former 19 and Countings star, 30, recently celebrated her romantic milestone with her husband Derrick Dillard, 32. In a sweet post, she poured out her heart.
"7 years ago today we said 'I do, @derickdillard I could've never imagined at the time all we'd face together and where we'd be now, but I'm forever grateful for you always by my side," Jill wrote with a throwback picture from the duo's wedding. She further concludes, "Thank you for being my man and loving and leading through thick and thin."
"I'm forever grateful for you always by my side," writes Jill.
Photo Source: Entertainment Chronicle
Derrick also made a similar post, "Happy 30th birthday to my beautiful bride, @jillmdillad," he wrote. "These past 7 years have been extremely trying, but navigating life with my best friend has not only made it more bearable, your Christ-like attitude continues to inspire and challenge me to be more like our Savior, Jesus Christ."
Check Out: Jen Harley Pulled a Gun on Her Boyfriend, Joe Ambrosole
For those unaware of the context, Jill's brother, Josh Duggar, was arrested under the charges of child pornography and currently awaits his trial. But this isn't the first time the infamous Duggar family's duplicity was brought to light.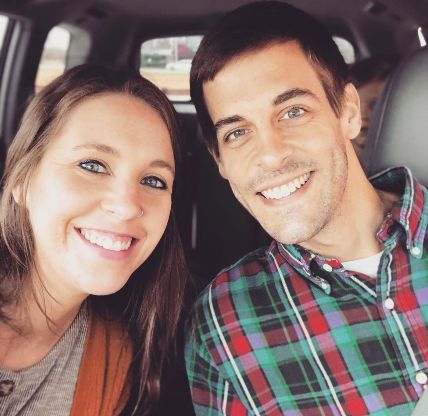 Jill paid tribute to her sons' daddy on father's day on Sunday. Photo Source: People
While the Duggar's extended family continues masquerading as the perfect religious family, their bubble was busted a long time ago, when Josh was confessed to the history of molestation. The scandal resulted in the cancelation of their good running show on TLC.
Jill and Derrick tied the knots on June 21, 2014. The couple share two kids, Israel David, 6, and Samuel Scott, 3. On Sunday, Jill paid tribute to her son's father. She wrote, "Happy father's day to my sweet hubby who is the best dad to our 2 sons. I'm so grateful for you."
For more information and news on your favorite stars, stay connected to Glamour Fame.
-->