Jim Carrey Says the Initial 'Sonic the Hedgehog' Trailer Backlash "Turned Out to Be a Great Thing"
Published Fri Feb 14 2020 By Sea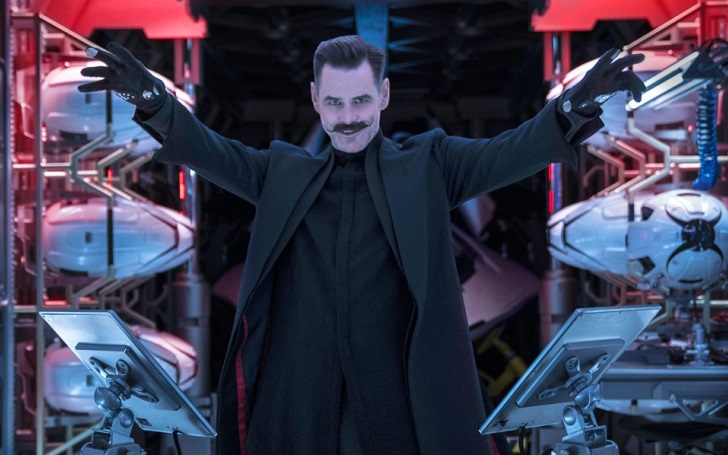 While there are still controversies hovering around him, Jim Carrey speaks up about how the backlashes against the initial 'Sonic the Hedgehog' was a great thing for the movie.
The video game and cartoon fans were anticipating something great when they first heard the live-action movie was coming to the screen. But when the first trailer for 'Sonic the Hedgehog' dropped in over a year ago, there was disappointment all over.
The main character was a disaster, according to the fans as well as the critics. 'Sonic' was too humanized, the teeth looked awful, they said.
Watch: 'Sonic the Hedgehog' First Trailer
Then, the creators and the studio went back to work. As director Jeff Fowler, the CGI/graphics was pumped up and a new trailer was released. In addition, there gave way to the feature of a baby 'Sonic', perhaps a challenge to baby 'Yoda'.
Amidst all the controversies, Jim Carrey, who plays the main villain of the movie, 'Dr. Ivo Robotnik', spoke out to say that the backlash, in fact, "turned out to be a great thing".
"It turned out to be a co-op where everybody was in on the creation," the 58-year-old told Fox News. "I think everybody felt good about it ultimately because [director] Jeff Fowler [had] no ego involved at all. He just went, 'These people grew up with it, and it's important to them that we get it right.' And I think it was just a much better movie because of it."
Watch: 'Sonic the Hedgehog' New Official Trailer
While Carrey himself believes he shouldn't create character based on what people say about it, in this case, he also felt certain elements in the film weren't "quite in the pocket" until being reworked.
"It was my concern, as well," he admitted. "It turned out fantastic."
Stay tuned and connected to GlamourFame for more Entertainment content.
-->