What Happened to Jim Cramer? Here's What You Should Know About His Surgery
Published Wed Feb 03 2021 By Bran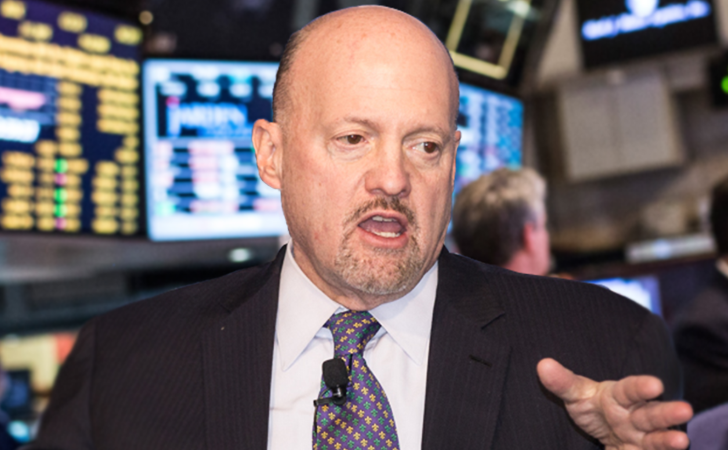 Did Jim Cramer face a health issue? Grab all the details right here.
As the Twitter bio suggests, Jim Cramer holds a massive reputation as the founder of 'The Street', which once had a market value of over $1 billion. Apart from that, most of his followers grew fond of him from his own show, 'Mad Money' on CNBC.
The former Hedge fund investor also writes daily blogs on a recognized investment portal called RealMoney.com. In recent times, the multi-millionaire has gone trending, especially with his tweets in relation to the dramatic stock market and a connection with one of the richest men in the planed, Elon Musk.
For someone who is in his mid-sixties, Jim Cramer works ten-times more than a normal person in that age group. You could see his resume, which presents several occupations for him, as an entrepreneur, television star, author, and even a former hedge-fund investor.
As the first month of 2021 grew close to an end, the 'Mad Money' host faced a slight health scare, which put his family and fan-following in big tension. Know all about the exact details on what happened to the 65-year-old and if he is alright now or not.
Jim Cramer Underwent A Surgery In January 2021
Jim Cramer opened up about going through surgery to relieve his pain in a Tweet.
Photo Source: Twitter
Well, the rumors surrounding the fact that Jim Cramer faced a health scare is definitely true. It was a surprise how it didn't make it into the news since the 'Mad Money' star himself disclosed his health condition via a Tweet on January 29, 2021.
Although he didn't say anything initially, he did realize the talk and discussions around his condition on the internet and finally broke the silence. In fact, he wrote how Cramer was fine and suffered from a pinched nerve. Further, he did open up on the fact that he found a surgery pivotal and necessary to relieve the pain.
Related: Who is the lovely husband of Susan Delise?
Jim Cramer never made his health condition look bad enough as the same tweet also talked about the financial situation involving Game Stop. The retired hedge fund investor looked determined to keep working in the CNBC show and help people in their investment decisions.
His words did reflect a message on how his small health issue and surgery weren't going to come in the way of Cramer's intentions to feature in his show and share his insights.
Jim Cramer owns a colossal net worth of $150 million.
Photo Source: The Street
Jim Cramer owns a staggering net worth of $150 million in 2021, which shows the stature of a man he is. Besides a television sensation, he authored several books related to money and serves as the founder of TheStreet.com.
Soon after he opened up regarding his difficult health situation and surgery to his fans, a flood of heartfelt wishes for a speedy recovery came in. for which the artist was extremely grateful for, as indicated by another one of his tweets.
Jim Cramer's Surgery Affect On His Work Schedules
Jim Cramer's last week must have been tough as he went through a nervous time topped up with surgery. With over 1.5 million followers on his Twitter handle, he paid great respect to the staff of NYU Langone for their constant support and care.
In addition to that, Cramer also paid his tribute to two neurologists, Dr. Laurence Newman and Dr. Noel Perin. In fact, the former was someone who had an incredible record of studies and works on headaches and migraines.
Jim Cramer conducted a few episodes of Mad Money in his home after the surgery.
Photo Source: NJ Monthly Magazine
Following a few months of work-from-home experience during the COVID-19 period, Jim Cramer did return to that phase again following the surgery. His first few shows after that were conducted at his residence in Summit, New Jersey itself, which worked fine.
Judging by his tweets lately, the former hedge fund investor is back to his best physically and mentally as he wrote how he is back to working on stocks of UPS, NSC, and the Action Alerts Plus. The celebrity host of the CNBC show sold his website of TheStreet.com for around $16.5 million.
Related: Who is the wife of Jim Cramer? Everything You Need To Know.
For more news and updates about your favorite stars, please stay connected with us at Glamour Fame.
-->