Jimmy Kimmel Made Fun Of Donald Trump For Misspelling His Name
Published Fri Aug 09 2019 By Travis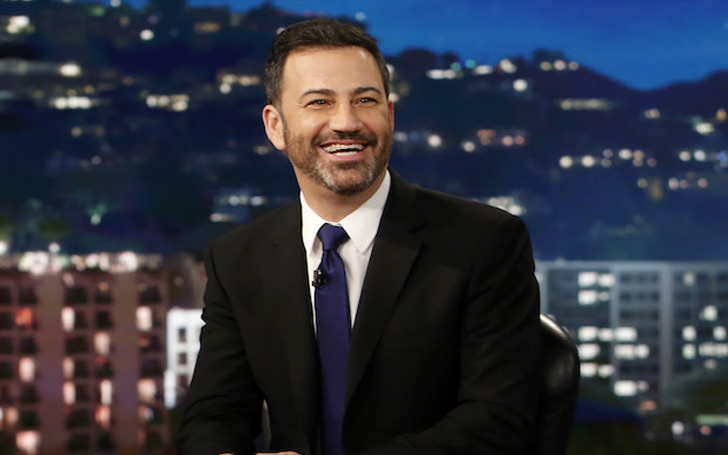 Donald Trump made another blunder and Jimmy Kimmel was quick to pounce.
The election of Donald Trump was a bad thing for liberals and Democrats, but as much as they say they hate Donald Trump, he is the reason for their rating spikes. The election of Donald Trump was a blessing in disguise for the Late Night comedy show hosts. Donald Trump is a comedy gem for the Late Night show, someone who writes the jokes for them.
Just ask Stephen Colbert how Donald Trump's election campaign and him being the president saved a fledgling show and turned it into the biggest nightly comedy show. The reason for all the success is Donald Trump, and he is not stopping any time soon. This week the president made another gaffe, and Jimmy Kimmel, one of the most vocal opponents of Donald Trump was quick to pounce on the mistake.
Donald Trump sent out a tweet where he was ranting and railing about Google, and then he spelled his own name wrong. Donald Trump spelled his name "Ttump," and you know Jimmy laid into the Commander-in-chief.
Jimmy said, "Donald Trump gets a lot wrong, but he outdid himself today. Today, he became the first president of the United States ever to misspell his own name," while doing his opening monologue on 'Jimmy Kimmel Live!'
Watch: Jimmy Kimmel makes fun of Donald Trump
"I guess when your fingers are covered in dipping sauce, that happens," he said to a hysteric crowd. "How can you misspell your name when it's on your buildings, your golf course, your vodka, your water and all the casinos you bankrupted? It's everywhere."
The Late Night host then went on to make fun of the former White House communications director Sarah Huckabee Sanders who would've spun the story into something favorable for the president. First, he gave his condolences to the former Trump spokesperson (she is not dead) and went on to say she would've lied and said Trump's name was "Ttump" all along.
Then the comedian shifted his sight to Trump's trip to the golf course, the trip which he made more than 190 times, which cost the taxpayers more than $100 million. He also made fun of the fact Trump used to complain Obama was taking golf trips and now he is the one who takes the trip one out of five days.
Kimmel went on to call the Commander-in-chief, "Golfer-in-chief" which the democrats should use every time they tweet at the president.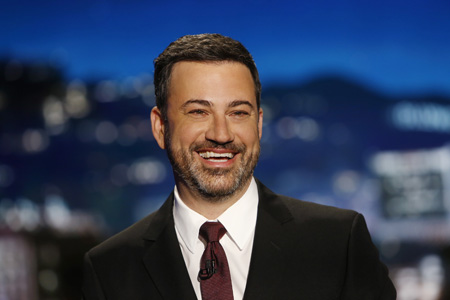 Kimmel wasn't the only Late Night host who clowned the president for his blunder, Colbert got in on the action also. He said, "Now, I wasn't sure who Donald Ttump was, so I Googled him, and it said he was a tuh-torrible tacist who shouldn't be puhtesident."
Also Read: What Is Jimmy Kimmel's Net Worth? How Rich Is He Compared To Other Late Night Hosts?
'Jimmy Kimmel Live!' airs weeknights on 11:35/10:35c pm on ABC.
-->