What Is Jimmy Kimmel's Net Worth? How Rich Is He Compared To Other Late Night Hosts?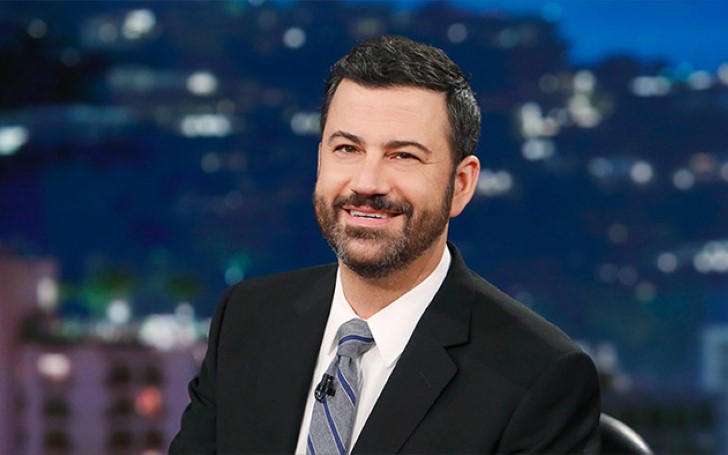 The host of Jimmy Kimmel Live!, Jimmy Kimmel is one of the most popular TV hosts. He is executive producer and host of his own late-night show which was premiered on ABC on January 26, 2003, at Hollywood Masonic Temple in Hollywood, California. He has worked in different radio stations as a radio presenter prior to appearing in televisions. His first TV appearance was on Comedy Central's game show where he was the comedic counterpart to Ben Stein.
Since then, Jimmy has never looked back and embarked on his successful path and started his own show which is a huge success in America in late-night show scenario. But has it ever crossed your mind, how much he makes from his own show and what is his net worth? Let's find all about it.
What is Jimmy Kimmel's Net Worth?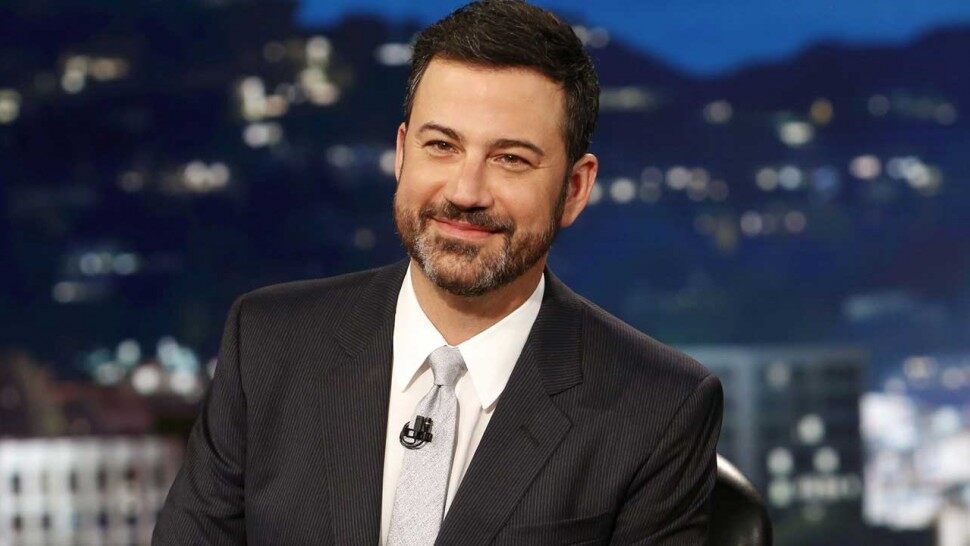 Jimmy Kimmel Paying Tribute to 'All in the Family' & 'The Jeffersons' With Epic, Star-Studded Primetime Event.
SOURCE: Entertainment Tonight
Jimmy Kimmel's net worth is $35 Million. Thanks to his late night show, his gig at Oscars and occasional other produced show which helped him create this huge fortune. It is believed that his annual salary turns around to be $15 Million.
Jimmy believes in lavish life, recently he was found buying a mansion in the LA neighborhood of Hermosa Beach which was worth $8.2 Million. Kimmel also owns a home in Hollywood which is valued to be $2.01 Million with a swimming pool, of course.
See Also: Lil Pump Rocks Jimmy Kimmel Live With A Late Night 'Be Like Me' Performance

Jimmy Kimmel owns a The BMW Zagato Coupe, which was awarded to him by BWM from their latest deal. The estimated price for the Zagato is around $500,000.
He seems pretty successful all around, but how he is doing compared to his rival late-night show hosts. Let's find about that.
How Rich Is He Compared To Other Late Night Hosts?
While Jimmy has managed to build huge net worth, there are few other late-night TV shows hosts who are way ahead compared to him. While talking about his current rivals, Conan O'Brien, a host in TBS network's late-night show has a massive net worth of $85 Million.
Recommended: Rihanna Looks Fabulous in Black Skinny Jeans and Psuede Jacket During Late Night Outing in New York City
Another TV host from CBS network, Stephen Colbert, who holds the second position in richest TV hosts with a net worth of $45 Million. After comes Jimmy Kimmel in the third position with a net worth of $35 Million trailing all other in the business.
Famous names like Chelsea Handler, Craig Ferguson, Jimmy Kimmel's biggest rival - Jimmy Fallon, comes after Jimmy Kimmel Live! show's host with a net worth of $34 Million, $30 Million and $25 Million respectively.
Please remember, this is nowhere to be compared to past late-night show hosts like legendary David Letterman with incredible assets of $400 Million and Jay Leno with his $350 Million wealth are the richest and second richest late-night shows hosts respectively of all time.
Don't Miss This: What is Kim Kardashian's Net Worth? Find Out Her Sources Of Income And Earnings!
Looking at jimmy's popularity, we are sure he will join the $100 Million-club real soon. Till then, let's leave him what he is doing and we are sure he knows the best and wish him all the luck.
-->