Jimmy Kimmel Says His Show Tackles Political Issues Because 'Politicians Don't Seem To Care What We Think Anymore'
Published Tue Aug 06 2019 By Sea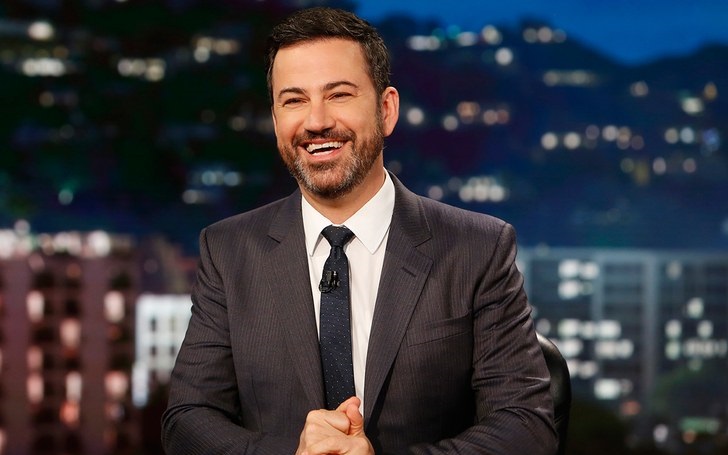 Jimmy Kimmel opened up about why he tackles political issues on his show — because politicians don't seem to care what the American citizens think anymore.
Late Night talk show host Jimmy Kimmel is familiar with the expectations that he and other late-night hosts will address tragic events and various political issues. While he wishes they didn't have to, he views it as a necessity.
The 'Jimmy Kimmel Live!' host thinks "it is horrible" that no one does anything about current tragedies like the two mass shootings in Texas and Ohio, and people forget about it after a few days. That's why he feels that it is his and other hosts' obligation to make people aware of the issues, and not let them fade away after a while.
Watch: Jimmy Kimmel Talks About The Mass Shootings in El Paso, Texas And Dayton, Ohio; And Politicians
For the last few years, Kimmel has not backed away from bringing up and tackling subjects like health care, immigration, and gun safety legislation on his show. "The cops in Dayton ran into the line of fire to stop the guy shooting; the politicians were too cowardly to go on Cable Television to talk about it."
My hope, always, in situations like that, is...I know I don't have any thoughts that are new or groundbreaking, and usually by the time we get on the air there's been 24 to 48 hours of news coverage, but to just remind people that 97% of Americans believe that we should have background checks for purchases at gun shows and our politicians don't seem to care what we think anymore.
In addition to his own contributions on those topics, he credits fellow hosts David Letterman and The Daily Show's Jon Stewart for dealing with such difficult subjects.
Read Another: SNL Star Colin Jost's Net Worth And Income Sources
While he wants to be funny in his show (well, that is what the show is for), Kimmel doesn't enjoy bringing up such serious matters when attempting to humor the audience. Nonetheless, he needs to do it so that his viewers and the nation don't just go about ignoring those issues completely.
You watch the news all day, you see what's going on, how do you walk on stage and ignore it? It just doesn't work anymore. I wish I could. It's hard for me to talk about serious subjects. It takes a lot out of me. I do want to be funny. That's fun. It's not fun doing anything like that.
Comedy shows most often form connections between hosts and viewers, and Kimmel believes fans want to hear what they think, just as they would want to hear from a friend.
Watch: Jimmy Kimmel Talks Politics With Kids
Kimmel who boasts an impressive net worth of $35 million wishes he wouldn't need to do it more frequently but is adamant people should be made aware of the severe matters through every possible platform.
-->