Joaquin Phoenix Developed a 'Disorder' Following His Weight Loss for 'Joker'
Published Wed Oct 02 2019 By Chester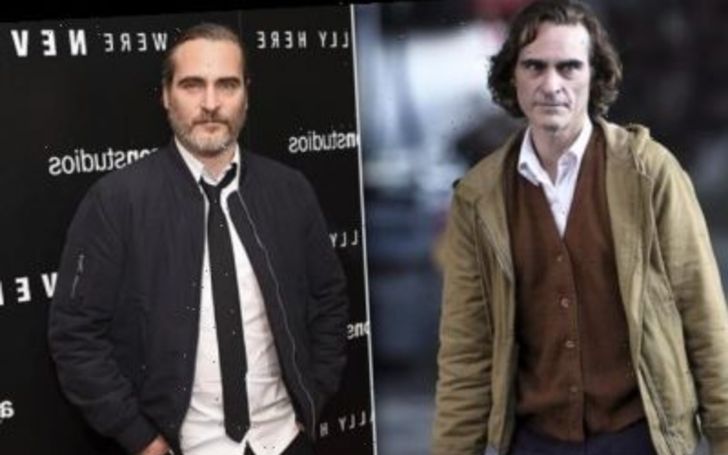 Joaquin Phoenix shared about his massive weight loss experience he opted for the Warner Bros' 'Joker'.
The 44-year-old actor agreed to lose '52 lbs' equivalent to '23.5 Kg' as director Todd Philips visualized the image to be "real thin".
The actor lost weight carefully under the supervision of the doctor but with certain side effects resulting from the strict calorie destitution which affected his eating habits.
Check Out: JOKER - Final Trailer - in theaters Thursday
The Gladiator star told the Associated Press,
Once you reach the target weight, everything changes. Like so much of what's difficult is waking up every day and being obsessed over like 0.3 pounds. Right? And you really develop like a disorder. I mean, it's wild.
Though he struggled mentally with the weight loss, Phoenix found that he physically felt much better than he expected.
Check Out: The Transformation Of Joaquin Phoenix Into The Joker
"I think the interesting thing for me is what I had expected and anticipated with the weight loss was these feelings of dissatisfaction, hunger, a certain kind of vulnerability and a weakness," Joaquin added. "But what I didn't anticipate was this feeling of kind of fluidity that I felt physically."
Pheonix added,
I felt like I could move my body in ways that I hadn't been able to before," he continued. "And I think that really lent itself to some of the physical movement that started to emerge as an important part of the character.
Previously in August, Joaquin, 44, shared he never wanted to lose weight for the role as he was worried about the impact from the weight loss in such a short span of time.
The actor shared how it impacts one's psychology and slowly you start to go mad when you lose such a hefty amount of time in such a short span.
Nevertheless, Joker is one of the most anticipated movies which received an eight-minute standing ovation at World Premiere at the Venice Film Festival.
You may like: 'Joker' Starring Joaquin Phoenix Released Its Final Trailer With Mental Health Taking Center Stage And Fans Sense Oscar For The Actor >>>
The movie is soon hitting the theaters on October 4, Friday. Stay tuned and connected to find updates on the Entertainment articles on Glamour Fame.
-->