Jocelyn Wildenstein Before Plastic Surgery: All Details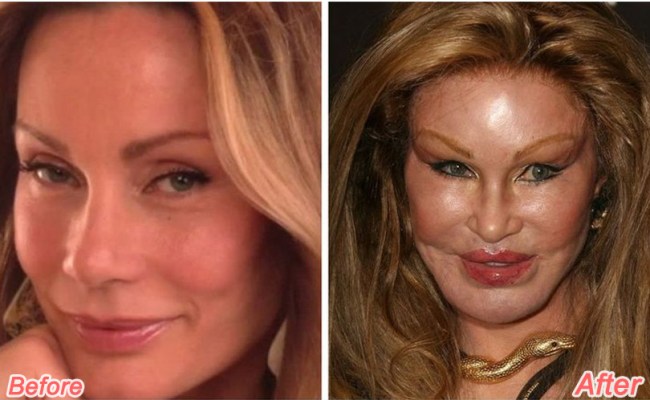 Get To Know The Socialite, Jocelyn Wildenstein Before Her Disastrous Plastic Surgery: Complete Story Here!
Also referred to as "Catwoman," the former billionaire socialite Jocelyn Wildenstein is the face of bad plastic surgery covers everywhere around the world.
Known for her plastic surgery fanaticism, she not only made herself unrecognizable from her authentic self but also squandered her billion-dollar fortune and went bankrupt in no time. Continue reading to discover Jocelyn's roots and her identity before all the scandals.
Jocelyn Périsset Before Her Plastic Surgery!
Jocelyn Périsset's life before becoming the infamous Jocelyn Wildenstein is pretty much concealed and less talked about. Much of Jocelyn's upbringing was done in native Lausanne by a father who owned a goods store and a mother who was diagnosed with Alzheimer's early in life.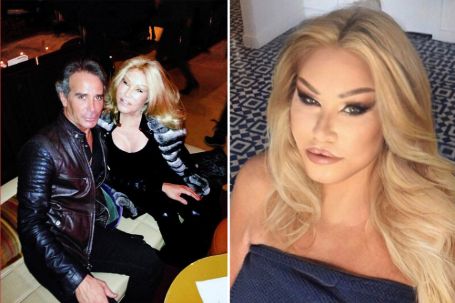 At 17, Jocelyn started dating Cyril Piguet and rose to fame with her elite social circle.
Photo Source: Sports Grind Entertainment
Jocelyn, as the woman claims herself, was a real beauty before the weird addiction struck her. At the age of 17, she started dating Swiss Cyril Piguet.
Her changing social circle soon introduced her to the French filmmaker Sergio Gobi, with whom she lived in Paris and became an aced hunter and pilot. Little knowledge that is available in the public domain about her early life is based on Jocelyn's words.
Don't Miss: Who is Shantel Jackson' Boyfriend? Find all the Details About Her Relationship Status Here
Also known for her avid love for Africa and wild animals, she once stated, "in Africa, they look at what you do. I worked with them, I stayed with them from when the sun rose to when it fell, and I built for them nice houses because you can't ask people to come to your nice house and they have nothing."
Jocelyn Wildenstein has always been an avid wildlife lover and has spent most of her life in Africa.
Photo Source: Demotix
Jocelyn further revealed that her love for the continent was intrinsically built in her by her late father, who's now buried in the same place, says Jocelyn.
Young Jocelyn would soon meet her future husband, the billionaire art dealer Alec Wildenstein at the African ranch Al Jogi. The duo madly in love would soon get married against their family wish, only to end up in the worst marriage scandals 20 years later.
Jocelyn Wildenstein's Plastic Surgery Odyssey!
Titled "Bride of Wildenstein" after her marriage with Alec Wildenstein, Jocelyn would soon walk down the destructive road. She has reportedly spent more than £5m on her plastic surgery procedures.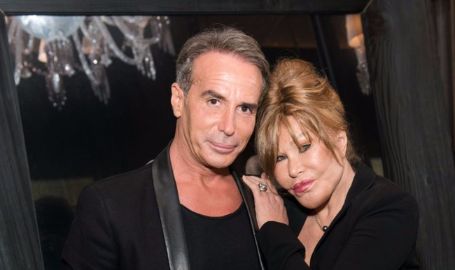 Jocelyn Wildenstein denies being addicted to plastic surgery. Photo Source: Forward
It first started as an innocent jaunt for both Alec and Jocelyn, who got their eyelid fixed but little did they knew that for Jocelyn, it would turn into a lifelong obsession.
She reportedly went through canthopexy, a surgery to elevate the eyes several times, and also brow-lift, facelift, fat grafting, lips injection, and cheek implants to achieve that hideous appearance. Her addiction soon became a known fact, but the former socialite herself never accepted the accusation.
Related: Jocelyn Wildenstein Husband: All Details
Even after ruining millions over it, Jocelyn admits going under the knife many times but denied being addicted. 75 years old and engaged to Lloyd Klein, and bankrupt, Jocelyn quotes, she isn't done with plastic surgery now, and no more cares what others perceive about her.
For more information and news on your favorite stars, stay connected to Glamourfame.
-->