John Cena Apologizes for Calling Taiwan a Country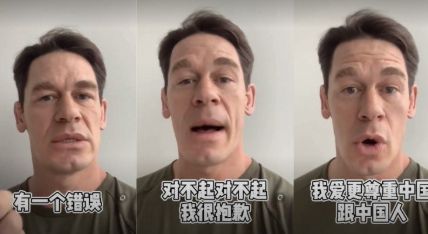 John Cena apologizes to China and it almost got political: Find all the details here!
"I made a mistake, I'm so, so sorry for my mistake. I'm sorry, I'm sorry, I'm very sorry. You have to understand I love and respect China and Chinese people. I'm sorry," wrote the mighty John Cena in Mandarin on the Chinese social media app Weibo, in which he reportedly has 600,000+ followers.
John Cena issued a public apology to China and his Chinese fans in fluent Mandarin.
Photo Source: News Week
What crime did Cena commit that led him to plead for forgiveness so profusely? It was due to a slip of the tongue, apparently. The former wrestler and now an actor was doing a promotional tour for his upcoming Fast & Furious 9 when he accidentally called Taiwan a country, connecting with a Taiwanese TV station. Cena said, 'Taiwan is the first country that can watch F9.'
Check Out: Mark Ruffalo Apologizes For His Comments on Israel-Hamas Fighting
Cena is fluent in Mandarin and has a huge following in China. He made every desperate effort to set things right by issuing a written public apology. Like it wasn't enough, he even posted a clip of himself seeking forgiveness in Mandarin.
For those unaware, China doesn't recognize Taiwan as a sovereign country and has been alleging that the land is theirs since forever. And everyone knows that when it comes to their political belief and stance, China is unforgiving.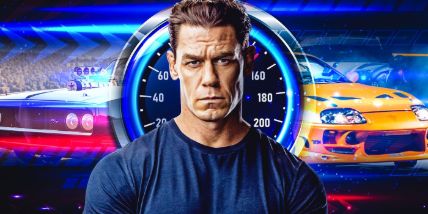 Was it the correct thing to do, or was it pathetic and gutless? Internet splits.
Photo Source: Collider
The country has a long list of celebrities banned for holding contradictory views and associating with someone they consider an enemy. So obviously, the WWE alum didn't want to get on the country and its people's bad side.
The reaction to this whole fiasco has been mixed. PRC people have gone from trolling Cena to crediting him for owning his error. But the attempt to impress one has resulted in the dismay of others. Many Hollywood stars took to their Twitter handle criticizing Cena for his gutlessness. Tom Cotton, Keith Olbermann, were two of them.
For more information and news on your favorite stars, stay connected to Glamour Fame.
-->