John Paul Jones of 'Bachelor in Paradise' Moved to LA to be Closer to Tayshia Adams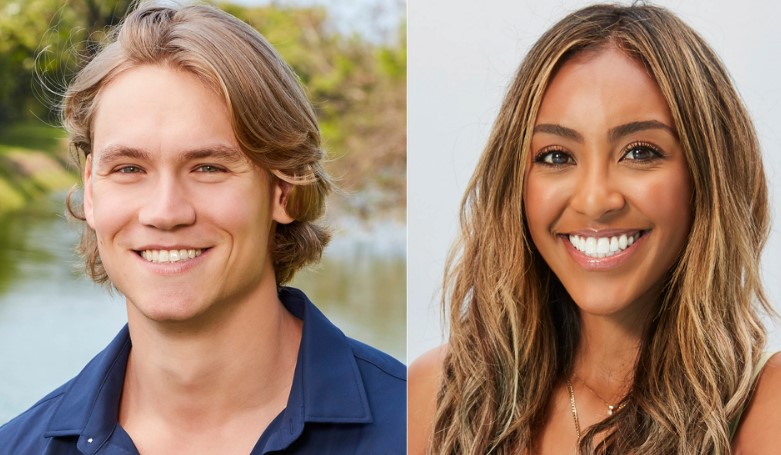 John Paul Jones moved to LA to be closer with his girlfriend and pursue acting.
Seems like Bachelor in Paradise stars John Paul Jones and Tayshia Adams are getting more serious on their relationship as John moved to LA to be closer to his girlfriend. But that's not only the reason.
Yup, there's some more, why the BiP star moved to West Coast. While there's an evident reason his girlfriend is there, but the star also admitted he wants to further his career in acting.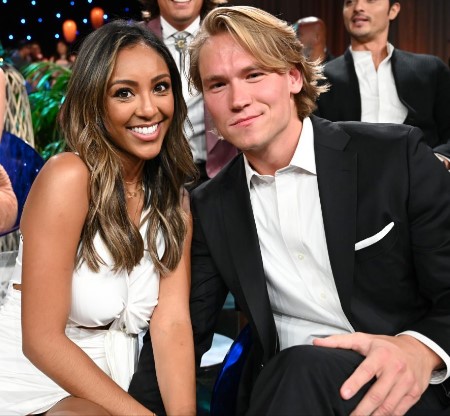 Jones and Tyler enjoying a friend's wedding.
Source: Cheatsheet
Jones Paul Jones said, "A few opportunities came up that were really just too hard to pass up, and it just made sense to move. Tayshia is only an hour and a half away, so that was a big draw, and to my surprise, a talent agent reached out to me, and they've been consistently getting me auditions, and I'm waiting to hear back [on projects]."
Also See: Everything You Need To Know About 'Bachelorette' Standout John Paul Jones
Jones, 24, further said, "I honestly never could've expected this entire occurrence, it's completely crazy. I'll never be able to do this again, so it just seemed like the right move."
The star reached LA on Thursday, October, 17, driving with brother. He further said, "I'm excited to consistently see my girlfriend who I've been dating from across the country, so that will eliminate a lot of loneliness that I experienced [living in] Maryland, working in my career as a financial analyst."
Once Jones reached LA, he could not wait longer to make plans to hang out with his girlfriend. And we can imagine how happy Tayshia must be right now.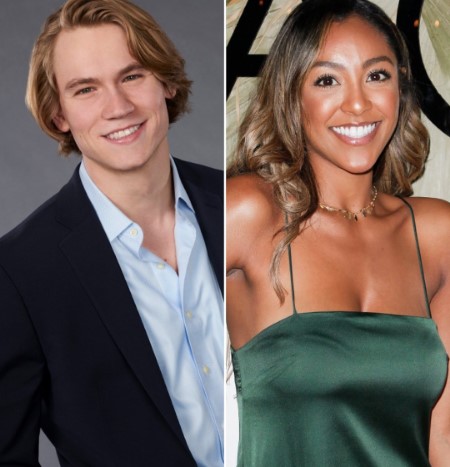 The couple couldn't be happier.
Source: Cheatsheet
Jones said, "I'm really excited just to be a normal couple. We just really haven't had that normalcy that you would experience in a relationship given that we were hanging onto each other via FaceTime, and now it'll be more of a tangible thing."
He further said, "We're just excited to be around each other. We were trying to savor every moment that we had with each other when we were long-distance but, again, really just excited to have a really normal relationship. I'm excited to be a part of Tayshia's life."
Well, we could not be more happier for the couple too and hope Jones gets what he seeks in his life, and the couple makes their bond stronger in days to come.
For more information on your celebrities' lifestyle, stay tuned to Glamourfame.com, and don't forget to sign up for the newsletter.
-->