Everything You Need To Know About 'Bachelorette' Standout John Paul Jones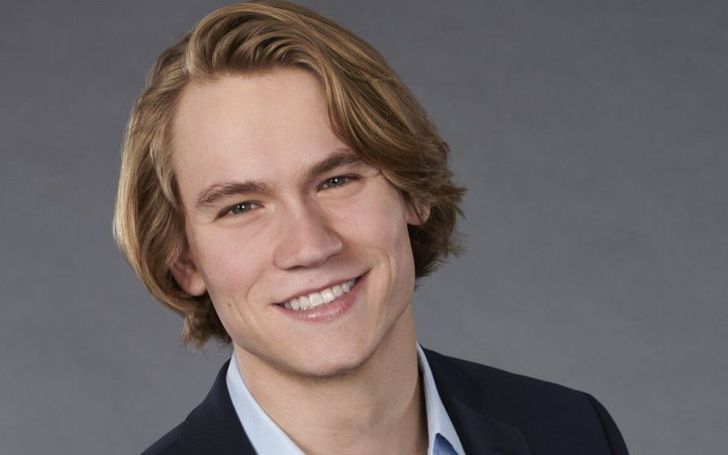 John Paul Jones became dearest for his hair flips, coolness, and love for chicken nuggets.
John Paul Jones, the surprise standout this season of the Bachelorette, forged his path to becoming the fans favorite.
The 24-year-old TV personality became beloved for his hair flips, coolness, and love for chicken nuggets.
We never really got to know this charming hunk, John, as he was eliminated in week four of Hannah Brown's Bachelorette season. So, to your service, we tried to dig into some information about Jones.
See Also: Fans Don't Seem Too Thrilled About The New 'Bachelorette'; Watch These Hilarious Twitter Reactions
John, who comes from Lanham, Maryland, is always daydreaming about his future wedding, and rest of the time, the TV personality enjoys traveling the world.
The 24-year-old is somewhat philosophical as he often contemplates the meaning of life.
Moreover, this is very peculiar, the TV personality never uses words less than three syllables long, so when referring him, use his full name, John Paul Jones.
John, a financial analyst at a tech company in Maryland, opened about his likes and dislikes in an interview and we found out this man loves chicken nuggets and golden locks.
John was shocked his love for chicken nuggets, and golden locks would make anyone think otherwise.
Also Read: Singer Jed Wyatt Previously Dated a Singer Before Competing for Hannah Brown in The Bachelorette; His Ex Speaks Out
Jones said, "I don't think I actually like, talked about chicken nuggets, I did [eat a lot]. The hair is sort of non-typical, I will say that."
Though the TV personality left too soon, John said he has nothing but love for Brown; John Paul further hopes Hannah finds love this season with front-runner Tyler Cameron.
Jones thinks Tyler seems to be the most compatible option for Brown. John thinks Hannah and Tyler share eccentric personalities.
The TV personality also revealed he was shocked to know Hannah was falling for another contestant, Jed Wyatt. But Jones is rooting on Mike Johnson as for who should be the next Bachelor.
Don't Miss: Why Do Contestants Keep Coming On The Bachelorette When They Have Girlfriends Back Home?
"I think it would be interesting to see Mike Johnson as the Bachelor. You know he's a super charismatic, fun-loving guy, I think it could be interesting to see. I think it would be great to see, you know, the first African American Bachelor. For sure," John added.
John Paul Jones will appear on the 'Bachelorette: Men Tell All', and good news for fans, he will also be heading to Bachelor in Paradise.
-->