Why Do Contestants Keep Coming On The Bachelorette When They Have Girlfriends Back Home?
Published Mon Jun 24 2019 By Chester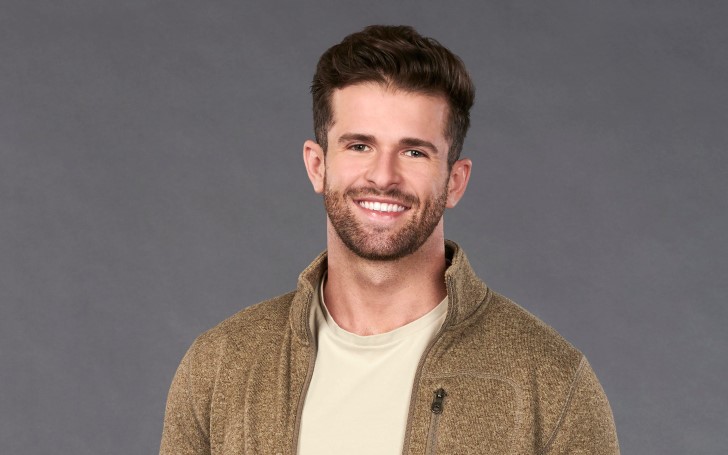 Learn why The Bachelorette contestants keep coming to the show despite having an affair!
Well, being part of the famous reality show is always enticing whether it's a small or big one. People run after fame and money leading them to ruin the things that they valued so much.
And when it comes to prominence show like The Bachelor or The Bachelorette, who doesn't wanna be part of it? The moment you get rolled in the show the very next day you are famous everywhere from tabloids and magazines.
The contestants after the show can easily earn a couple of green bands without putting much of an effort, such as an Instagram model, influencer, youtube star and so much more. Well, in this article we have brought you similar cases from this season of the popular reality show The Bachelorette.
View this post on Instagram
Well for those who are unfamiliar with the program, the American reality show is a dating game reality show which started back on January 8, 2003.
The Bachelorette is currently running on its successful 15th season from May 13, 2019, with the Bachelorette as Hannah Brown.
Well, the show is based on some of the daring tasks the 30 suitors have to fulfill to win Hanna's heart where the #1 contestant will be her potential bachelorette.
So the question might be popping right now, who is it?
Well, every season we hear that at least one of the contestants having a girlfriend and taking an example to this season, Jed Wyatt's the new contestant who has made to the semi-finals found guilty.
Jed has recently been accused of pre-planning everything including his relationship status as 'single' with his girlfriend Haley Stevens.
Contestant: Jed, 25, a singer/songwriter from Nashville, Tennessee

SOURCE: ABC
Jed, 25, admits that he ran for the show to promote his musical career but that was not just it!
Check Out: 'The Bachelorette': Jed Wyatt's Ex Tearfully Defends Him In First On-Camera Interview (Exclusive)
Former Bachelorette Kaitlyn Bristowe shared the issue sharing with Entertainment Tonight,
"When I heard that, I was like, 'Yeah, I was waiting for that.' I was waiting for someone to have a girlfriend," Kaitlyn replies on the reports of Wyatt's relationship. "It happens every season."
"I wonder if he can talk about it or say something, you can't judge anyone for it, because sometimes you really have no idea you're going to fall in love on that show… He admitted he had different intentions going into the show."
The sad part about the story was Wyatt told her he'd call her once the show ends its production, but he never did. He is one of the final contestants of the show where the episode ends on a trailer on what is to come next. After the episode aired, it was revealed that contestant Jed Wyatt had a girlfriend while filming.
So what are your opinions towards this matter? Well, cheating on someone for fame and money is definitely a sin. But in this materialistic world, everyone is self-centered covered with all greed. The new episode of the show will air on May 27, let's find out how he deals with it.
The Bachelorette Season 15 Cast: Meet Hannah Brown's Suitors! >>>
Stay tuned and connected to find out more sizzling news of this season of The Bachelorette.
-->