JoJo Announces her Engagement With Actor Dexter Darden on Her Birthday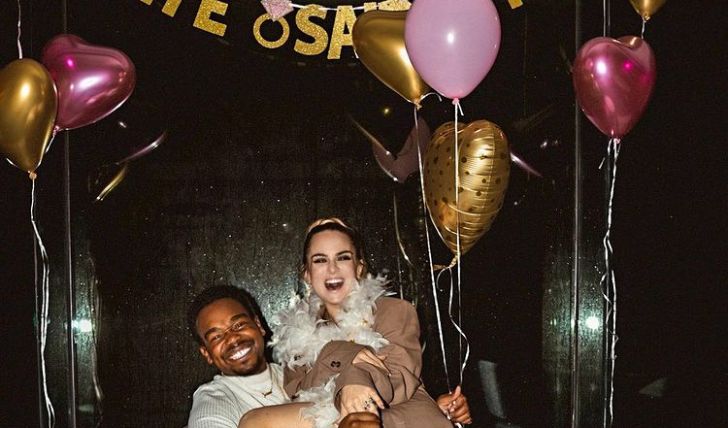 Jojo is officially engaged: The singer calls her fiance, actor Dexter Darden, "the most creative, handsome, and loving human being."
On December 20, Saturday, Jojo, real name Joanna Noëlle Levesque, celebrated her 31st birthday and announced her engagement to Dexter Darden, who she has been dating since 2020. "Forever with YOU? Sign me UP. Celebrating Christmas, a whole fiancé," the Baby It's You singer, captioned on the series of pictures she shares on Instagram.
The singer further writes, "The most thoughtful, creative, positive, handsome, strong, loving, uplifting human being asked me to marry him. So obviously, I said YES." It seems the singer isn't magnifying Dexter when she calls him the most loving human, as she goes on to thank him for flying out his mom, her mom, and her best friends to be there with her in the incredible moment. Darden comments on his fiance's post, "Thank you for being my forever."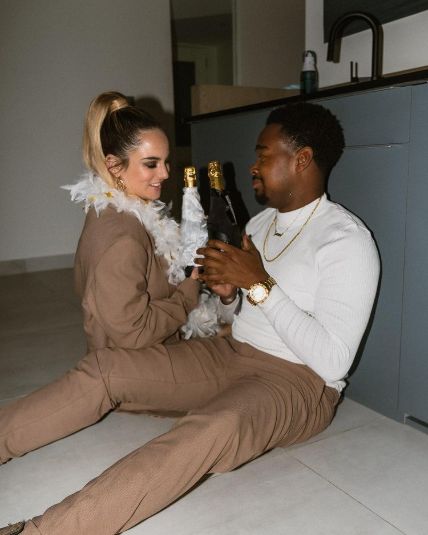 "Thank you for being my forever," Darden writes.
Photo Source: Instagram
Darden, 30, is best known for starring in the Saved By the Bell reboot series and playing Frypan in Maze Runner movies. The actor also shared snippets of his and Jojo, where he brands her " a gift from the God to the world."Jo, Thank you for challenging me, pushing me to be the best man I can be, and Making me smile when no one else can," Darden writes. He adds, "You are Gift from God to the world, and the best present I've ever received. TO THE MOON AND BACK, I got Your back."
Check Out: Trevor Noah Sues Hospital Alleging Botched Surgery Which Left Him Permanent and Grievous Injuries.
Jojo, a former America's Most Talented Kids star, has kept her love life on the low for years. She was last linked with singer Jeremiah McConic in 2008. In 2005, Jojo publicly dated soccer player Freddy Adu for a year. In Darden's case, there aren't any women he has publicly dated before the singer. Earlier this month, the actor got candid about his relationship with the singer.
Jojo was last romantically linked with singer Jeremiah McConic.
Source: P38 Newzy
In the interview, Darden reveals the most romantic thing he did for Jojo. The Saved by the Bell actor shares he and Jojo weren't going to see each other for a month because of their busy schedule, but he pulled some strings, and they could connect on their flight back to LA together. "I changed my connecting flight to where she was taking off from just so that we could fly back to LA together," said the actor.
For more information and news on your favorite stars, stay connected to Glamour fame.
-->