What is Jordan Spieth's Net Worth in 2020? All the Details You Need to Know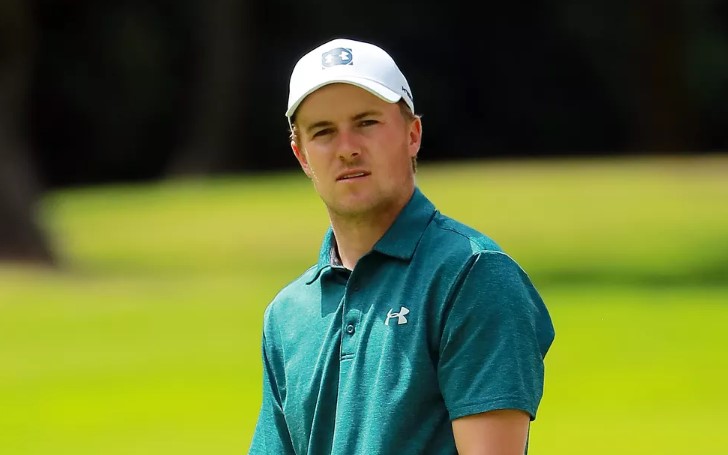 Here's what you should know about Jordan Spieth's net worth in 2020.
Jordan Spieth (born Jordan Alexander Spieth) is an American professional golfer who is ranked world #1 in the Official World Golf Ranking.
Jordan Spieth is a 3-time major winner and the 2015 FedEx Cup Champion. Well, since we are talking about his net worth, this is worth mentioning, Jordan bagged $1.8 million when he shot a 270 (-18) on his first major win in the 2015 Masters Tournament.
While talking about some of his excellent career achievements, Jordan Spieth tied the 72-hole record set by Tiger Woods in 1997 and became the second-youngest golfer after Tiger to win the Masters.
Also Read: Former White House Communications Director Hope Hicks Earns a Huge Salary; What is Hope Hick' Net Worth?
Following his major win in 1997, Jordan Spieth won the 2015 US Open with a score of 5-under-par, he became the youngest US Open champion since amateur Bobby Jones in 1923, and later he won the 2015 Tour Championship.
[By the way, here are some facts about Jordan Spieth's wife, Annie Verret, just in case if you are wondering. Click here for the link.]
Since we already know how successful Jordan Spieth is on his career, let's find out his net worth in 2020.
Jordan Spieth Net Worth in 2020
Well, Jordan Spieth, for sure, enjoyed his successful years as a golfer, but the sports has not been the kindest for him. At the end of the 2017 campaign and the whole 2018 campaign, the golfer went without winning a single event.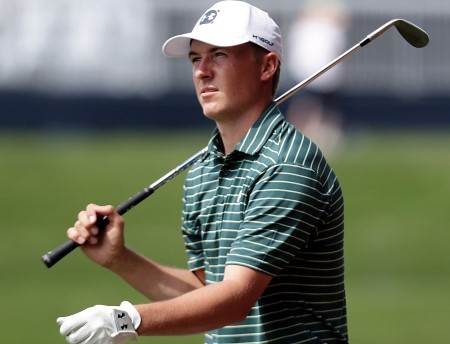 According to Yahoo Finance, Jordan Spieth has an estimated net worth of $100 million as of 2020. The pro golfer earned more than $27 million this year alone.
Photo Source: TSN
Jordan Spieth faced a similar fate the following year in 2019, and the losing streak had a dramatic impact on Jordan's ranking. The professional golfer slipped outside the top-50 for the first time since his rookie year, and currently, he is sitting at 56th position.
Also Read: Mark Stevens, American Venture Capitalist, and Golden State Owner Enjoys A Huge Net Worth; Find Out His Source of Earning
Despite the losing streak and slipping down to 56th rank, Jordan Spieth still boasts an impressive fortune. According to Yahoo Finance, Jordan Spieth has an estimated net worth of $100 million.
Jordan Spieth Earnings Breakdown
According to Forbes, Jordan Spieth, despite his downfall, is still a marketable star. The publication stated most of his earnings come from endorsements, and in 2020 alone, Jordan Spieth earned as much as $27.6 million.
While it certainly looks like the days of Jordan Spieth are all gone, but we can't be sure of that just yet. All we can say is if the professional golfer regains his form, he will be adding even more fortune to his bank account.
You May Also Like: What Is Kennya Baldwin's Net Worth? Details About Her Sources Of Income And Earnings!
For more information on your favorite celebrities' lifestyle and other news, stay tuned to Glamour Fame, and don't forget to sign up for the newsletter.
-->