Mark Stevens, American Venture Capitalist and Golden State Owner Enjoys A Huge Net Worth; Find Out His Source of Earning
Published Tue Jun 11 2019 By Andrew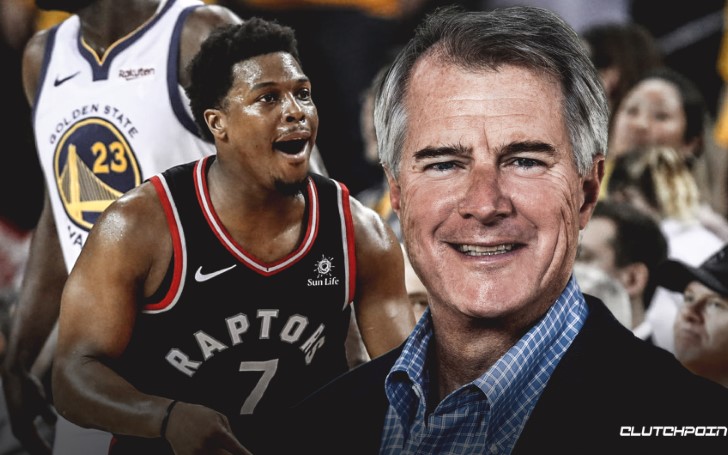 The word venture capitalist itself brings out the picture of someone who rocks a suit and is desk-bound while working their ass off day in and day out on a mundane job. Challenging the way his profession is perceived around the world Mark Stevens provided a fresher and hip definition to his profession.
The American Venture Capitalist who owns the Golden State NBA team is an inspiration for many who are trying to make it big in life. Through his various venture capital endeavors and his Team, he amassed a huge amount of money and today we are going to explore Mark Stevens net worth in intricate detail while getting to know his source of income.
What is Mark Stevens Net Worth?
Mark Steven piled a lot of dollar bills through his widespread investment ventures across a variety of companies. According to Forbes, the net worth of Mark Stevens is $2.4 billion as of 2019.
The finance mogul who recently faced major criticism over violence at NBA final game made the massive fortune through his involvement with high stake companies during his longstanding career as a venture capitalist. His involvement in Silicon Valley is quite prominent as his investments mainly focus on technological startups. Moreover, he also owns the majority share in the NBA team Golden State which is valued at a whopping $3.5 billion.
Mark Stevens is an affluent investor.
SOURCE: USC News - University of Southern California
As a matter of fact, Mark Stevens attended the University of Southern California BS, BS and MS degree which led him to evolve to his current successful status. Being said that the University sure holds a special place in his heart.
Mark and his wife, Mary Stevens have done their part for the University by donating upwards of $100 million to USC. Several facilities on USC's campus now holds Stevens' name because of their contributions that include $22 million for the USC Stevens Center for Innovation; $10 million for the Stevens Academic Center; and $50 million for the USC Mark and Mary Stevens Neuroimaging and Informatics Institute.
Mark Stevens' Sources of Income
Silicon Valley venture capitalist Mark Stevens enjoyed majority share in the high-status company Sequoia Capital through which he acquired the shares of Google, PayPal, and LinkedIn.
Check out: Mark Stevens addressing the Athletics Student Recognition Ceremony 2015
Mark Stevens currently flounders his analytical skills in the field of finance through the post of Managing Partner in S-Cubed Capital LLC since 2012 and is showered with 7 digit greens at the end of the year excluding the elaborate bonus he receives through his varied investments.
Also read: Youngest Self-Made Billionaire Kylie Jenner Is Not Afraid To Show Off Her Wealth
Talking about specifics of one of such endeavor, Mr. Stevens owns over 38,040 units of NVIDIA stock worth over $265,142,290. However, over the last 3 years, the billionaire sold the shares worth $25,052,932. Last year alone, he bagged an astounding $359,066 as Independent Director at NVIDIA.
-->