Youngest Self-Made Billionaire Kylie Jenner Is Not Afraid To Show Off Her Wealth
Published Thu May 30 2019 By Jessica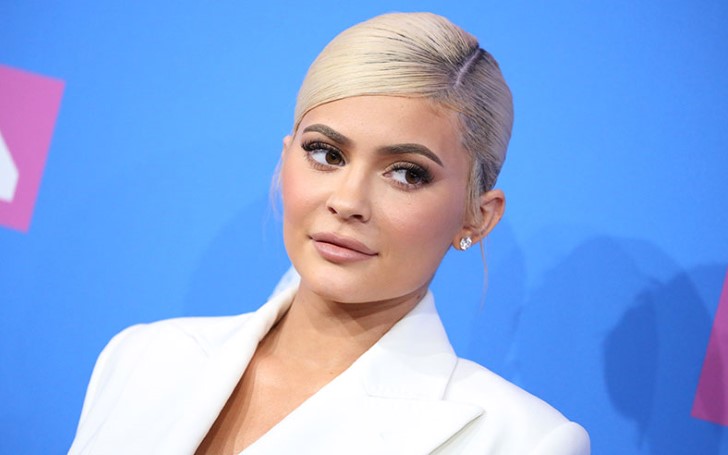 Self-made youngest billionaire Kylie Jenner shows off her massive fortune at a recent public sight.
Kylie Kristen Jenner is enjoying the successful launch and the preparation to restock products to her new skincare line, Kylie Skin.
Amidst all the slanders by buyers and complaints on the fake reviews posted by Kylie Skin circulating around the internet, the carefree youngest self-made billionaire parties at a close friend's house looking extremely rich as f*ck.
The 21 years old reality star looked super fabulous in a bright blue miniskirt by Balenciaga as she turned her heads when the cameramen spotted her stepping outside her custom ice blue Rolls Royce.
Related: Kylie Jenner Gets Trolled For Ignoring Sister Kendall During An Anxiety Attack
Kylie's skin-tight shimmering dress that flaunted her famous curves featured a tiny robe like item tied around her waist to add cuteness to the fit.
Kylie Jenner wears a Balenciaga blue dress as she steps out of her custom Rolls Royce.
SOURCE: Daily Mail
The turtleneck styled dress also featured a stylish full sleeve on one side of the arm whilst the other arm remained completely sleeveless.
The 'Keeping Up with the Kardashians' also made sure to flaunt her massive diamond ring on her middle finger, but the beauty mogul this time kept everything simple as she opted to accessorize less for the look.
Besides the elegant dress, what else attracted the attention was the small transparent clutch bag that had a small space for her lipstick and iPhone.
As for her makeover, she applied matte nude lipstick over her full lips. Kylie then matched her brown eyeshadows accordingly and sparkled the tip of her nose with a highlighter whilst she left her dark black long weave hair free.
Kylie Jenner checks her phone after arriving at her friends' house in Cali.
SOURCE: Daily Mail
Jenner then completed the party look with a pair of PVC strap heels.
In case you were wondering, Kylie's Balenciaga blue dress costs $2,300 whilst the Rolls Royce she arrived in at the party costs $400,000.
The Kylie Cosmetics owner recently showcased her new icy rosegold $100,000 Rolex watch gifted by her boyfriend, Travis Scott. "babe with the spontaneous gifts," Kylie captioned the flashy video along with a heart eyes emoji.
Kylie is a mother to a year old daughter, Stormi Webster she shares with her rapper boyfriend.
-->