Josh Flagg and Husband Bobby Boyd Announced Divorce After 5 Years of Marriage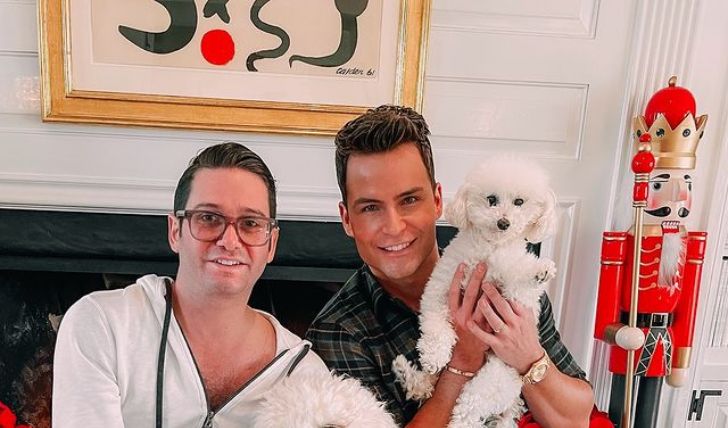 Josh Flagg and Bobby Boyd announced divorce: Exclusive story here!
After over five years, Josh Flagg and Bobby Boyd's marriage has run its course. The estranged pair were the first to report the hard-hitting news rather than giving sensational media a chance to blow things out of proportion. Josh Flagg, 36, is a real estate agent and television personality. Flagg rose to fame, starring as the original cast member of Million Dollar Listing Los Angeles.
Born Joshua Daniel Flagg on August 20, 1985, in Los Angeles, California. From his mother's side, he is the second-generation scion of the Jewish leader and executive Herman Platt; and from his dad's side, Flagg is the grandson of fashion designer Edith Flagg. Josh's estranged husband, Boyd, is also a real estate agent.
Josh Flagg and Bobby Boyd have separated!
Flagg and Boyd's blissful personal life is recurring content on the pair's social media handles. The proud gay couple has been long documenting their life on their public pages; hence when the two decided to separate their ways in life, the news had to come from the estranged pair themselves. On Friday, the Million Dollar Listing: Los Angeles star announced the news of his split from Boyd on Instagram.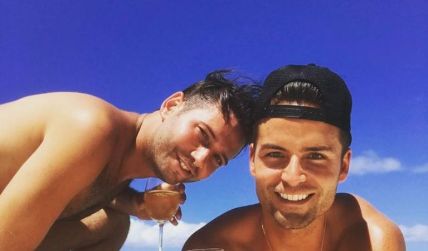 "This was not a rash or impulsive decision," Flagg writes. Photo Source: Instagram
"This might sound abrupt, but I felt I should be transparent from the top rather than bury the headline," the real estate agent wrote on a post; he adds, "This was not a rash or impulsive decision. We have been very thoughtful before coming to this conclusion." Flagg's lengthy statement further debunks the common notion "diminished love and spark" is the cause of his breakup.
Don't Miss: Cheryl Burke Files For Divorce From Husband Matthew Lawrence: Inside the Couple's Short-Lived Marriage.
The television personality continues, "It was not a lack of love but rather the two of us growing in different directions and wanting very different things for ourselves, "I care deeply about Bobby and have nothing but love and respect for him. I want how we separate from each other to represent that." Boyd reposted the same statement on his page, and many fellow stars took to the estranged pair's comment sections to applaud their healthy relationship.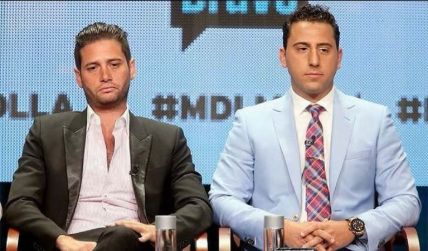 Several fellow stars applaud the estranged couple's courage. Photo Source: Instagram
Comedian Heather McDonald writes, "You both gained so much from each other. Love you." Actor Jai Rodriguez, former mayor Lili Bosse, and Luke Milton made encouraging comments. Flagg's co-star from Million Dollar Listing Los Angeles, Heather Bilyeu Altman, writes, "I love you both so much and have tremendous respect for you both."
Inside Josh Flagg and Bobby Boyd's marriage!
Flagg came out of the closet in March 2011. He is believed to have begun his romantic relationship with Boyd in 2016. The then-smitten pair announced their engagement in July of the same year and walked down the aisle a year later, in September 2017. Some might blame the pair's haste marriage being the reason behind their split, but the duo had over ten years of platonic bond before things turned romantic.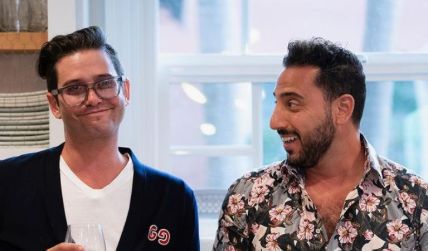 Flagg came out as gay in 2011.
Photo Source: Instagram
"When you know, you know, and when you just feel it's right, you feel it's right," Flagg had said about his chemistry with Boyd. The Million Dollar Listing Los Angeles's star adds, "The first date we had, real date, I knew that I wanted to marry him."Spilling the detail on his proposal, which could easily be a plot of a romantic drama, the real estate agent shares how he set up a ruse with 40 dancers to propose to Bobby.
"The first real date we had, I knew I wanted to marry him," Flagg said.
Source: Bravo
"It was pretty cool. I was impressed. It was over-the-top, but it was great," Flagg said, revealing how he spent months on planning the greatest proposal of all time. "The last six years of my life, I wouldn't change for the world," Boyd wrote on a post. The real estate agent/former model explains their divorce isn't an impulsive step but instead is the result of months of contemplation.
Recommended: Anna McEvoy Confirms Dating with New Man And Reveals Her Relationship.
Stay connected to glamour fame for more.
-->