Julia Roberts' character in Pretty Woman was written dead in the script
Published Mon Apr 01 2019 By David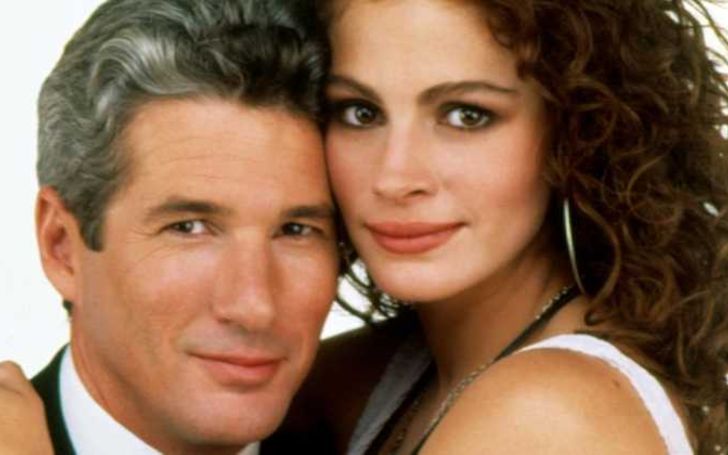 Pretty Woman's Vivian was supposed to die
Last week marked the 29th anniversary of Julia Roberts and Richard Gere starrer rom-com, Pretty Woman. This directorial from Gary Marshall was widely successful at the box office and was the third highest-grossing film of 1990.
The film saw the highest number of ticket sales in the domestic venues ever for a romantic comedy with Box Office Mojo listing it as the number-one romantic comedy by the biggest estimated domestic tickets sold at 42,176,400, which was slightly ahead of My Big Fat Greek Wedding (2002) at 41,419,500 tickets.
Last week, Pretty Woman marked its 25th Anniversary of the release

SOURCE: BBC
Pretty Woman follows the story of Vivian who falls in love with businessman Edward Lewis, played by Gere, after being hired as his escort for a week. In the end, Edward realizes he's also in love with her and changes his travel plans to make a detour to her apartment. It was one of the passable endings of the 90s love genre that now has become a valentine sensation.
It's hard to believe that such a classically adored love drama was originally pitched in as a dark cautionary tale about class and sex work in Los Angeles, but it was. In fact, Roberts' character, Vivian Ward as an assertive freelance hooker was originally supposed to die from an overdose at the end of the movie.
Also Read: Julia Roberts Just Got a Major Hair Refresh — and We're Loving It!
According to former Disney exec, Jeffrey Katzenberg, the film originally had a much darker and gloomy finale.
"I can't tell you how much time was spent debating," Katzenberg said during a Q&A in New York, which has also been reported in New York Post gossip column Page Six.
"As a script, Pretty Woman was an R-rated movie about a hooker on Hollywood Boulevard. By the way, in the original version – it's pretty dark – I think she died of an overdose. "So convincing (executives) that we should make that at the Walt Disney Co., and that it's a fairy tale and a princess movie, a lot of people had a hard time seeing it. But, as they say, the rest is history."
Julia, then 21, had already had some movie success, but it was the romantic comedy, Pretty Woman that launched her career to superstardom and even landed her a Best Actress Oscar nomination. Richard, on the other hand, had turned down the part several times but it wasn't until he met Julia, after which the actor went on to reconsider the role of Edward Lewis. The role itself was passed on by several the then-heartthrobs of Hollywood including from the likes of Christopher Reeve, Daniel Day-Lewis, Kevin Kline, Al Pacino, Burt Reynolds, and Denzel Washington.
Watch the final scene of Pretty Woman
Julia Roberts was not the first choice for the role of Vivian either and was not wanted by Disney. Many other actresses were pitched in for the persona.
Marshall originally pictured Karen Allen for the role; when she declined, slot went to many better-known actresses of the time including Molly Ringwald, who turned it down because she felt uncomfortable portraying a sex worker.
Recommended: Julia Roberts Makes "Homecoming" Best Streaming Series of The Year, 2018
Winona Ryder too had auditioned for the role but was turned down because Marshall felt she was "too young" and so was the case with Jennifer Connelly. Emily Lloyd also refused as it conflicted with her shooting for the film Mermaids. Meg Ryan, who was the topmost choice of Marshall's, denied it down as well.
Similarly, Mary Steenburgen, Diane Lane, Michelle Pfeiffer, Daryl Hannah, Valeria Golino, and Jennifer Jason Leigh were also among the actresses who had deviated through the role.
Don't miss: Julia Roberts' Classic Movie 'Sleeping With The Enemy' Set For Remake
Back in 2015, while reminiscing the 25th anniversary of the film with Today, Richard recalled Julia giving him a Post-it note asking him to say yes during their first meeting. During the interview Roberts also revealed how it was supposed to end when she first went through the script, saying, "Richard's character threw my character out of the car, threw the money on top of her and drove away and the credits rolled."
-->