'Jurassic Park' Trio Laura Dern, Sam Neill & Jeff Goldblum Returning For 'Jurassic World 3'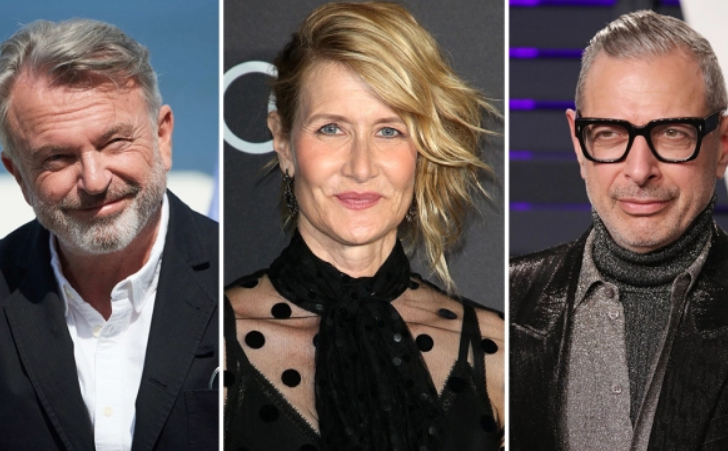 Three legendary, orginal casts of Jurassic Park, Laura Dern, Sam Neill, and Jeff Golblum will appear on the screen together.
How do we say it? We are lost for words out of excitement but still, we will try! Three legendary actors, the original casts of first 'Jurassic Park', are coming together for the next installment of Jurassic World.
This time, in Jurassic World 3, Laura Dern, Sam Neill, and Jeff Goldblum will appear together on the screen for the first time after 26 long years.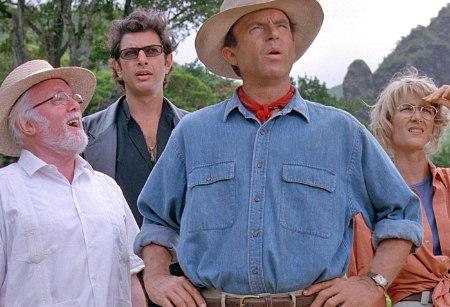 The actors are making come back after 26 years.
Source: Deadline
The news came out the three legends will act on the same movie from a fan screening of Jurrasic World 3 director, Colin Trevorrow, directed short film, 'Battle at Big Rock.
Also See: Hollywood Agent and Manager Bruce Tufeld Passed Away at 66
Not only stars but the producer, Steven Spielberg, is also making his return for the movie. Spielberg is co-exec-producing the movie with Trevorrow, while Frank Marshall and Patt Crowley are producers.
The movie which was written by Emily Carmichael will see Chris Pratt and Bryce Dallas Howard along with three original casts of Jurassic Park.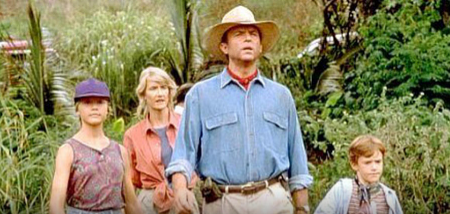 According to the sources, the film will cast new and old actors.
Source: The FW
This is not the first the original cast made their appearance in the Jurassic franchise. Dern and Neill were in 2001's 'Jurassic Park III,' while Goldblum was in 1997's 'The Lost World: Jurassic Park'
This movie, however, is special because all three of them will be together again; And we kind of know, this movie will bring us lots of nostalgia.
The production of the movie will start from next year, but we are not really sure if we can wait that long.
-->