Kailyn Lowry Fires Back At David Eason: He's A Child-Abusing Psychopath!
Published Thu Sep 05 2019 By Travis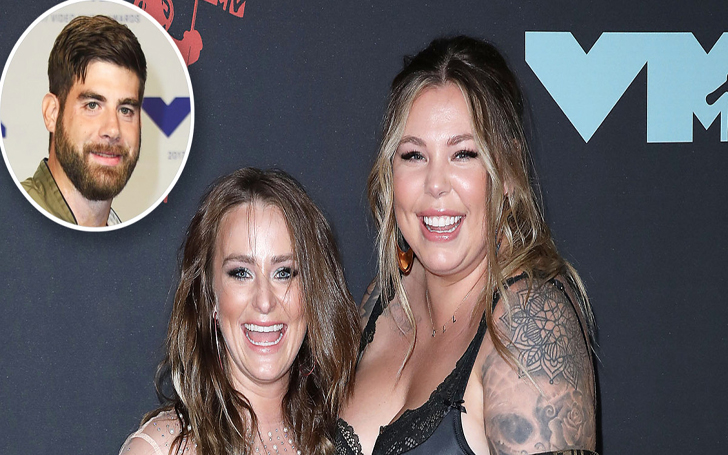 Kailyn Lowry came for the head of David Eason.
The huge thud you just heard was the stuck up butt of David Eason landing on the ground after seeing the clap back by Kailyn Lowry to his comments. Also, the smell is all the stench of David's huge beard on flame after Kailyn landed some serious burn on his face.
So, the whole thing started with David posting a video of himself pretending to be Kailyn and Leah Messer and calling them gay and fat, but this was not a one-off event. David frequently attacks Kailyn on social media ranging from her appearance to her sexuality. They always go back and forth, but this time she shut down all the avenue of a retort or a comeback.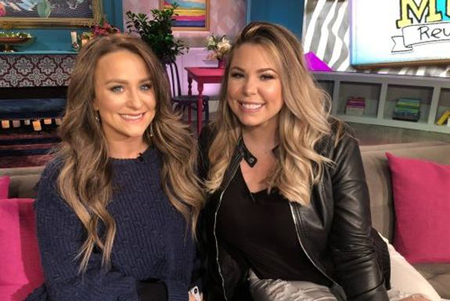 The whole feud between the two started because like in everything related to Jenelle, David felt the need to butt in and make the fight all about himself. After the long-standing feud between Jenelle and Kailyn was going nowhere, David decided needed to take matters into his own hands.
After the initial exchange of words, Kailyn said David needs to be psychologically evaluated and then the war of words really escalated. After Kailyn's comment, David came after her on Facebook, where he posted, "MTV crew told me the only thing they are scared of is Kail's stank ass breath and body odor."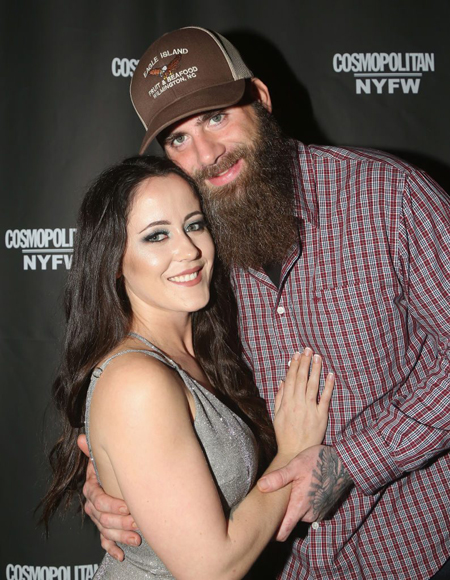 Source: The Cheat Sheet
Then David took to his Instagram story to comment on Kailyn's body weight which seems to be the best topic for him to attack. David wrote, "I'm sorry but there is nothing stunning about being overweight. How about promoting a healthy lifestyle instead of making it seem okay to be [overweight]."
Kailyn wasn't much bothered by the comment, but still, she took to Twitter to give her response. She tweeted, "I can change my body. He can't change who he is."
Then came the Snapchat video where David commented on the appearance of the two ladies, who attended MTV VMAs together. In the video David zoomed in on Kailyn and said, "Ahh, I'm gonna eat you," then zoomed out to went back in on Leah and said, "Ah, you already did last night, remember?"
Kailyn and Leah maintained they are not in a relationship, Kailyn said they always vacation together, and this was the first time they posted some of the videos and photos of their time. She also stated more of their vacation was filmed by the show, and it will be shown in the new series.
Well, Kailyn heard of the comments David made about the two friends and took to Twitter with her response. Kailyn said, "My best friend just told me what David recently said about me & Leah. I could be called worse," just a setup and then she went for the jugular. "For example: unemployed, child abuser, murderer, psychopath, etc. #yikes."
Source: Twitter
Sheesh! Talk about a serious burn. Whether true or not, those words got to hurt David and Jenelle, but Kailyn wasn't the only one who took aim at David. After Kailyn's tweet, Leah also tweeted, "How long until psycho Jenelle posts a huge anti kali rant on Social media protecting her so-called "man"?" She attached a poll along with the tweet.
Jennelle didn't respond to the tweet like Leah predicted she would, and it probably is a right move considering Jennelle is currently releasing her make up line, and she can't afford any negative post at this point.
The woman protected her husband after calling the cops on him two times so Jenelle will probably come after Kailyn at a later date. But it will be to her own detriment though, so it seems Kailyn is the clear winner.
-->