Kaitlan Collins Fires Shot at Donald Trump Once Again
Published Thu Apr 02 2020 By Eden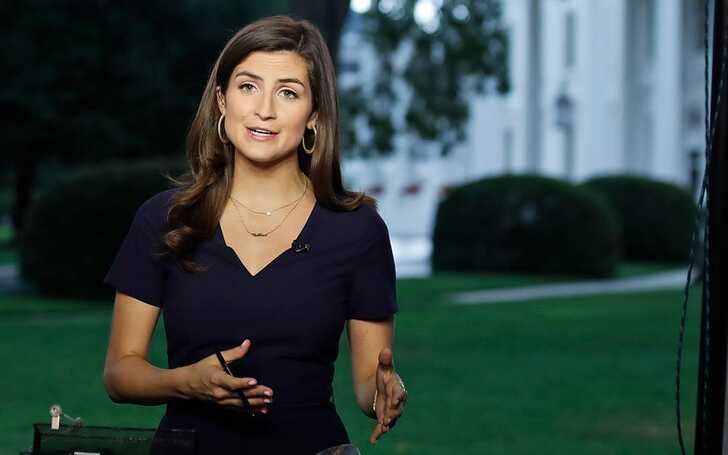 Kaitlan Collins is taking no prisoners when it comes to challenging President Trump.
Kaitlan Collins recently took to Twitter to call out President Donald Trump for his ambiguous statement in the heat of the COVID-19 pandemic.
While the demand for ventilators is currently at an all-time high in the ongoing coronavirus crisis, President Trump took the time to reassure people by claiming the nation shall soon provide more supply of ventilators than those in demand.
Watch: Trump orders reserve units, ventilators for virus
One person who was having none of Trump's bluff is CNN White House correspondent, Kaitlan Collins. Despite the fact that Trump claimed "we're soon going to have more ventilators than we need" - he offered no clear timeline on when that is going to be while the hospitals are warning about dire shortages.
Collins subsequently took to social media to throw shade at the President's incompetency.
This is not the first time Kaitlan took the shot at the President. Previously, she grilled him over the shortages of masks, which she found "unacceptable." The CNN reporter - currently dating entrepreneur Will Douglas - stated:
On coronavirus, speaking of shortage of supplies, the CDC has put out guidelines for hospitals that are dealing with a shortage of masks to use them beyond their shelf life, reuse them instead of getting new ones, and in a worst case scenario use a bandana instead of a mask. How is that acceptable at all?
Last week, Collins tweeted her article, too, where she elaborately talked about President Donald Trump's self-isolation and cabin fever.
Needless to say, Kaitan Collins is anything but an admirer of Donald Trump.
Visit Glamour Fame for more interesting news of your favorite celebs.
-->