Kaitlan Collins Tells Trump 'That Is Not True – Who Told You That?' When He Declares 'Total Authority'
Published Wed Apr 15 2020 By Eden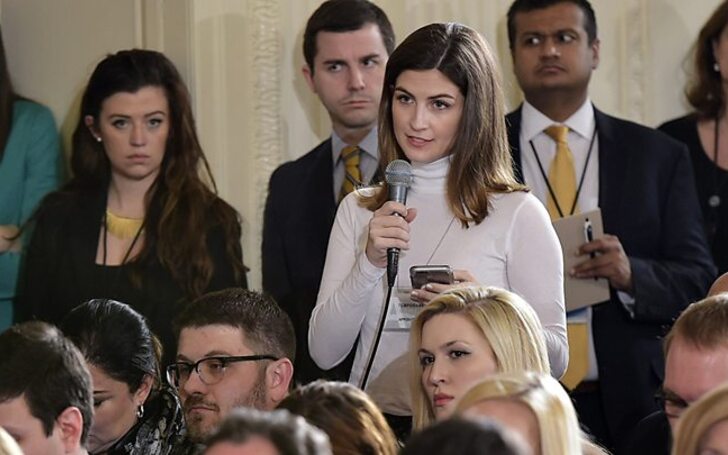 CNN reporter Kaitlan Collins challenges Donald Trump at the coronavirus briefing.
During Monday's coronavirus press briefing, President Trump declared total power on numerous occasions, leaving the nation and the reporters in the room shocked.
Trump told one of the reporters, "When somebody's the President of the United States, the authority is total. And that's the way it's gotta be. It's total. The authority of the President of the United States having to do with the subject we're talking about is total."
The President continued, "The President of the United States has the authority to do what the President has the authority to do, which is very powerful. The President of the United States calls the shots."
Trump got subsequently challenged by several reporters on his delusional claims of complete authority. One of them was, unsurprisingly, CNN's White House Correspondent Kaitlan Collins, who fearlessly told Trump he was wrong.
Collins questioned, "You said when someone is President of the United States, their authority is total. That is not true. Who told you that?"
Trump was defensive in his response. "We're going to write up papers on this. It's not going to be necessary, because the governors need us one way or the other."
The President then tried moving on to another reporter, but Collins – who is currently dating entrepreneur Will Douglas - remained dauntless. "Has any governor agreed that you have the authority to decide when their state opens back up?"
Trump dismissively responded, "I haven't asked anybody. You know why? Because I don't have to."
Collins – who amasses an impressive fortune - swiftly returned to the original unanswered question, "Who told you that the President has the total authority?"
"Enough," Trump cautioned.
It's fair to say Kaitlan Collins and Donald Trump create quite a spectacle whenever they share the spotlight.
Visit Glamour Fame for more interesting news of your favorite celebs.
-->