Kanye West spotted shopping with his alleged new wife Bianca Censori! Who is Bianca Censori?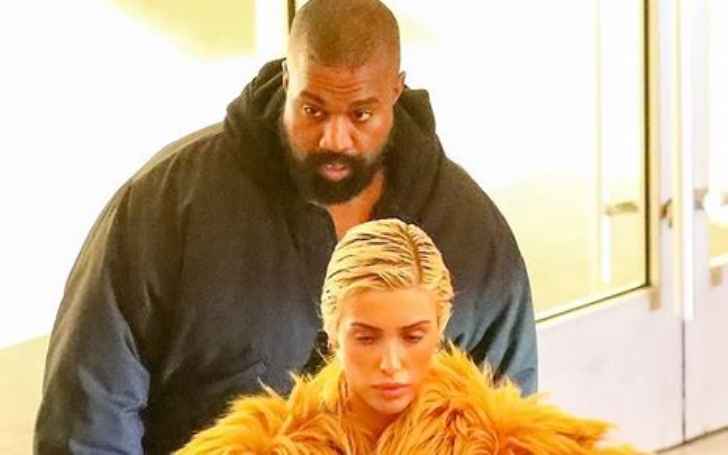 Kanye West is a gigantic name in the world of entertainment. He is an American singer, record producer, and rapper originally from Atlanta. The rapper has won twenty-two Grammy Awards and is one of the best in the world. In 2022, he supported the 2024 presidential campaign by appearing with Nick Fuentes and later identified himself as a Nazi.
Kanye is part of every limelight. Everything he does is a big thing in the world of entertainment. Recently, West attracted huge attention after he was spotted shopping with his new alleged wife. Find out all the details below.
Kanye West spotted shopping with his alleged new wife, Bianca Censori!
On January 2023, Kanye and his new alleged wife, Bianca Censori, were spotted in Beverly Hills. The pair went shopping at the Balenciaga months after the brand cut ties with the artist. During the visit, the couple fitted in warm clothes and were inseparable.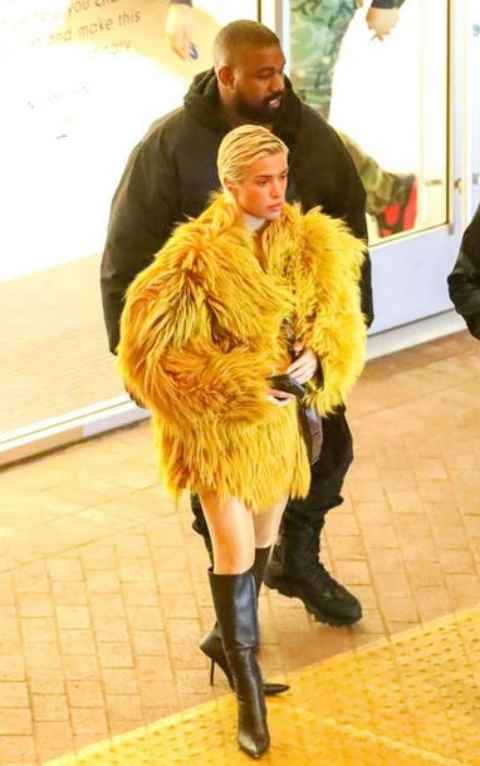 Kanye went full black, including his hoodie, pant, and shoe. In comparison, his beloved rolled in the yellow fur jacket alongside long black boots and looked insanely hot. The duo attracts the whole crowd in the shop through their mesmerizing presence.
However, whether they did any shopping, there is still yet to be discovered. West is famously known for shopping sprees. After all, he has previously treated his ex with several luxurious outfits, ornaments, and bags. The couple even spent lots of time in the footwear section; many guessed they bought some lavish shoes.
Balenciaga ended their relationship with West in mid-2022!
In October 2022, Balenciaga ended their partnership with the record producer due to his remark in interviews and social media regarding Jewish people. He made his runway debut with a brand at Paris Fashion Week just days before cutting ties with the brand.
Kanye even describes the decision as freeing. He further added,
"I ain't losing no money, the day I was taken off the Balenciaga site, that was one of the most freeing days."
Who is Kanye West's New Wife, Bianca Cesnsori?
The name Bianca Censori is circulating all over the internet world. She is an American woman originally from Los Angeles, California. After the news of Kanye and Bianca burst into the internet, her fame gradually rose in seconds. Currently, she serves as Architectural Designer for the YEEZY, the rapper's company.
Bianca has been in the company for the past two years and is giving her best. While doing her bachelor's degree at the University of Melbourne, she even opened her shop, Nylons Jewellery, for four years. Censori graduated from Carey Baptist Grammar School in 2012. Later earned her Master of Architecture degree from the University of Melbourne.
Kanye West Married Bianca Censori in Private Ceremony
The Gold Digger rapper Kanye West and Bianca Censori's wedding news circulated after the duo got caught wearing wedding rings together. Many media have confirmed that they exchanged their wedding vows in a private ceremony without any external interest.
Despite the unknown ceremony, their marriage is not legal because they still need to file a marriage certificate. It is still being determined when the couple first met and started dating.
Being part of the Yeezy family, they might have known each other since 2020. Many on-lookers speculate that Kanye and Bianca developed a sweet romance in mid-2020. In 2022, West even paid tribute to his loving wife, releasing the track under Censori Overload.
West and Censori have often made huge buzz through their public appearances. They enjoyed a quick bite at Waldorf Astoria in Beverly Hills and chatted. Together they looked perfect in their outfits and seemed to enjoy one another companionship to the fullest.
Divorce With American Socialite, Kim Kardashian
Grammy Award-winning rapper Kanye and American socialite Kim Kardashian were a thing of the past. Their relationship frequently catches the media attention due to their dual popularity. Recalling their old days, the duo began their dating journey in April 2012 and started appearing in several awards shows as a couple.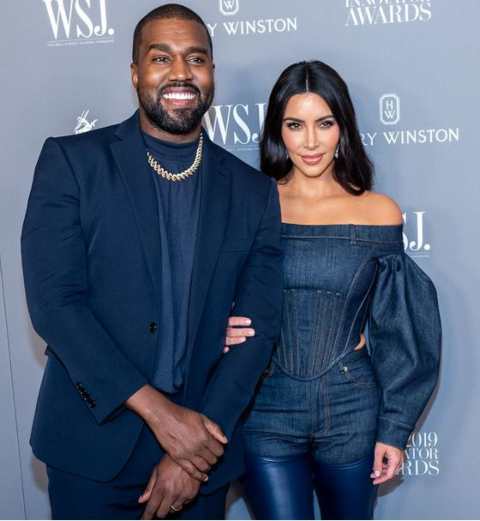 Before that, they were close friends for many years, which turned into a serious relationship. In October 2013, they announced their engagement through their respective social media accounts. Later after a year, they wedded at Fort di Belvedere in Florence in May 2014 and made hot news of the year.
The ceremony was even referred a historic blizzard of celebrity by The New York Times. Many high-profile celebrities witnessed the grand wedding and congratulated the newlywed couple on their new beginning of life.
Recommended: Kanye West Bought $14 Million Christmas Gift For Kim Kardashian
Shares Four Children With Kim Kardashian
Despite all the love and bond, the duo later separated and surprised the whole world. In July 2020, West hinted at ending his relationship with the Kardashian. Later, he even stated that the Kardashian family wanted to lock him up. In November 2022, their divorce was finalized, and Kim and Kanye parted ways.
Although they are no longer together as a husband and wife, West and his ex-wife still share four kids from their marriage. The oldest child, North West, was born in June 2013, and Saint West was born in December 2015. Later, their third child, Chicago West, came into the family through surrogacy.
Similarly, through surrogacy, the family became six after the arrival of Pslam West. With an agreement of the split, Kayne was ordered to pay $200,000 per month on child support. Also, West was responsible for all the expenses of the kids. Kanye is enjoying a healthy and quality life with his new wife. However, Kardashian faced a breakup with comedian Pete Davidson.
Also See: Kim Kardashian Shares Adorable Video of Kanye West Performing Karaoke To His Own Song
Kanye West Net Worth in 2022
In 2021, the rapper's net worth was highlighted as $1.8 Billion. However, after a year, Forbes estimated his net worth to be $400 Million. His net worth dropped due to Addidas terminating their partnership for his antisemitic statements.
As of 2023, Kanye is enjoying a net worth of $500 Million, which he earned throughout his career. After joining the business world, West earned more than $100 Million per year through his investments.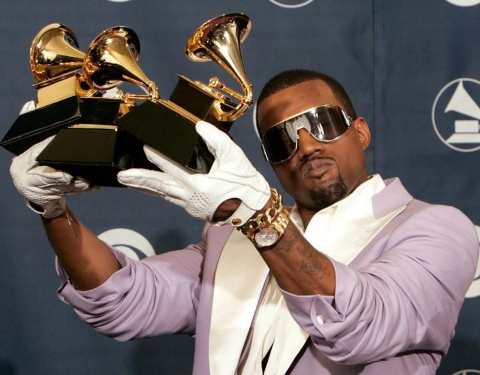 Kanye owns 100% right of his company Yeezy, which in the past generated $2 Billion per annum revenue and $250 Million in profits for Addidas. During his partnership with Addidas, his company was estimated at $5 Billion. Similarly, his record label company is valued at $80 Million, while his Gap Partnership is valued at $1 Billion.
Real Estate Involvements
Record producer Kanye West is among the richest Black people in the United States. West owns $160 Million worth only in real estate. In 2014, the rapper and his former wife spent $23 Million on the Hidden Hills mansions. However, after their separation, Kim Paid $23 Million officially to the West because the property was worth $60 Million.
In September 2021, he bought a beautiful beachfront home in Malibu for $57.3 Million. The Award-winning singer also owns a 320-acre estate on Stokes Canyon Road. Currently, the Stokes Canyon asset is worth $16 Million. Also, the Yeezy creator owns a 1400-acre ranch worth $14 MIllion in Wyoming.
Visit Glamour Fame For More Relevant Content
-->