Karli Harvey Biography: The Inspiring Journey of Steve and Marcia Harvey's Daughter
Karli Harvey is the eldest daughter of Steve Harvey, a well-known television and radio presenter, actor, author, businessman, and former stand-up comedian. Her father, Steve Harvey, is best recognized for hosting popular shows like The Steve Harvey Morning Show and Family Feud, among others. Steve has a diverse family, with children from three different marriages.
Karli Harvey holds a prominent position in this blended family. She has established herself as a public speaker, fashion columnist, event organizer, and television personality. She has made a name for herself in various fields, using her platform to inspire and empower others. With her talents and experiences, she has become a well-respected figure in the entertainment industry, following in the footsteps of her successful father.
Happily Married To Husband, Ben Raymond
The celebrity kid Karli Harvey is happily married to her spouse, Ben Raymond. Ben is a motivational speaker and entrepreneur. The couple exchanged vows on September 26, 2015. According to reports, they first met in June 2012 and their relationship blossomed after a few dates, despite facing a challenge when Karli fell ill while in Los Angeles.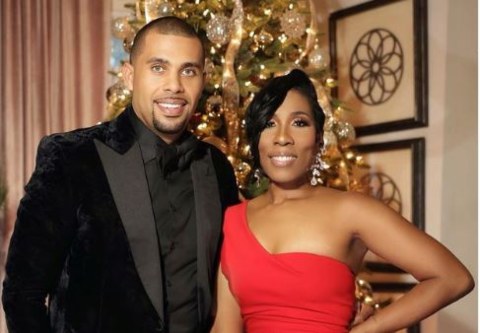 Initially, they also navigated a long-distance relationship before eventually deciding to take their commitment to the next level. Benjamin Raymond, Karli's husband, is a former basketball player who transitioned into the business world.
Karli and Benjamin have been married for over seven years, and their love and bond continue to grow stronger. They welcomed their son in June 2016, adding to their joy and happiness as a family.
A Wedding Ceremony To Remember: Details on Dresses and Venue
Karli Harvey and Benjamin Raymond tied the knot on Saturday, September 26th, 2015 in Atlanta. The wedding ceremony took place at the St Regis Hotel in Buckhead. It was Karli's first marriage, while Benjamin had been previously married.
Before their wedding, the couple appeared on Steve Harvey's show, where the Family Feud host expressed his emotions about giving his daughter away. All of her dresses including, rehearsal dinner and bridesmaid dresses are designed by her godmothers Demetria McKinney and Maria Harper. Karli looked stunning in a custom gown by Zuhair Murad.
The bridesmaids wore silk strapless champagne-colored gowns adorned with rhinestone embellishments, and their makeup was done by Yaya Beat Face. The wedding was attended by R&B singer Kenny Lattimore, and the decor was expertly arranged by Legendary Events. The total cost of the wedding exceeded $250,000, creating a truly memorable and lavish celebration of love.
Karli Harvey is a Mother of One Son
Karli Harvey and her husband, Benjamin Raymond, welcomed their son, Benjamin Troy Raymond II, in June 2016. He is Steve Harvey's fourth grandchild, bringing joy to the family.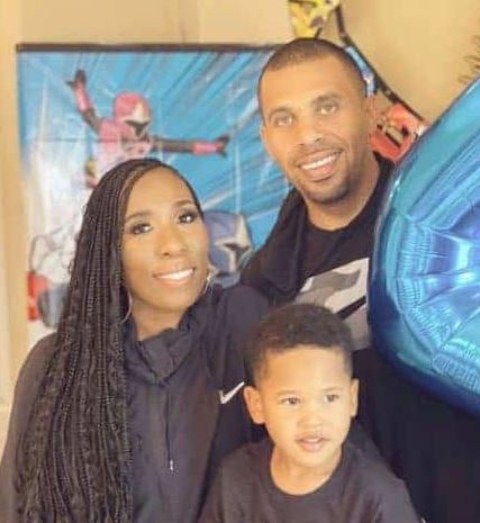 After their wedding, Karli and Benjamin started preparing for the arrival of their son. They made arrangements to create a nursery within their two-bedroom condo.
The family of three appears to be very happy together, and Karli often shares their photos on her Instagram, showcasing their love and bond.
Inspiring Work With Husband, Benjamin Raymon
Karli Harvey and her husband, Benjamin Raymond, who has been married for seven years, have also collaborated in the world of showbiz.
In July 2019, Karli and Benjamin participated in the Black Love Summit, an event focused on promoting and celebrating love in the Black community. Their involvement in the summit allowed them to share their own experiences and insights on love and relationships.
Later that same year, in September, they were featured on an episode of OWN's Black Love, a docu-series that highlights and explores love stories within the Black community. Their appearance on the show provided a platform for them to discuss their relationship and share their journey with a wider audience.
Karli Harvey Career
Karli Harvey is not only a businesswoman but also actively involved in mentoring and education. She works as a mentor for the Harvey and Marjorie Foundation, which focuses on youth outreach services. Through this foundation, she plays a role in shaping the next generation of responsible leaders by providing educational opportunities, mentoring, life transformation skills, and global service initiatives.
Apart from her work in the foundation, Karli has made appearances on her father Steve Harvey's show, where she has shared her insights and experiences. Additionally, she has established herself as an international event host, showcasing her skills in hosting various events. In her Instagram bio, she also mentions being an "Insurance Agency Owner," highlighting her involvement in the insurance industry.
Net Worth of Karli Harvey in 2023
According to various sources, Karli Harvey is reported to have a net worth exceeding $20 million, placing her in the super-rich category.
Like her twin sister Brandi, Karli is a successful businesswoman, particularly as a proficient insurance agent, and has benefited from collaborating with her father. Given her father Steve Harvey's astonishing fortune, which is estimated to be over $200 million as of 2023.
Height, Weight, and Birthday
Karli Harvey, the daughter of Steve Harvey, was born in 1982, which means she is currently 40 years old. She celebrates her birthday every year on August 20th, which makes her zodiac sign Leo.
As a Leo, Karli is believed to possess traits such as fierceness, confidence, and leadership qualities. These characteristics are often reflected in her stage presence and her ability to inspire and empower women.
Physically, Karli stands at a height of 5 feet 7 inches (170 cm) and has an approximate weight of 68 kg (149 lbs). Her stature further adds to her charismatic presence and contributes to her overall persona.
For More Visit Glamour Fame
-->