What is Kat Von D's Net Worth in 2021? Here is the Complete Breakdown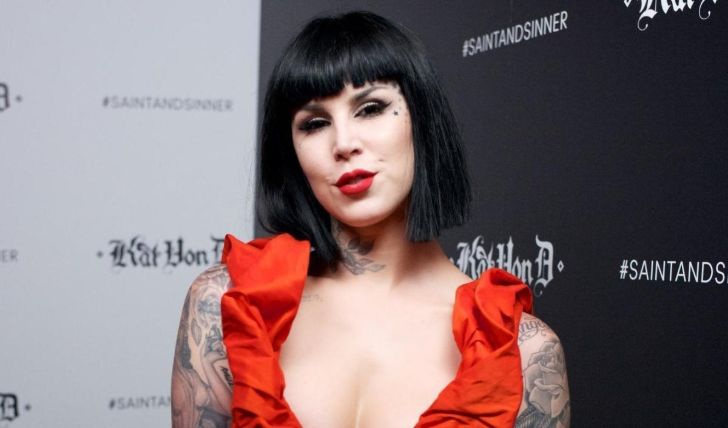 Inside Kat Von D's Colossal Net Worth: Get All Details Here!
A world-renowned tattoo artist and entrepreneur, one doesn't have to look very far to measure Kat Von D's level of celebrity. The Mexican-American is the former owner of namesake beauty brand Kat Von D Beauty, which she later sold to Kendo, and now is known as KVDVegan Beauty.
Katherine Von Drachenberg was born on March 8, 1982, in Montemorelos, Mexico. She showcased her talent while appearing in two seasons of TLC's Miami Ink, after which the Network offered Kate her show, LA Ink, which had a good four-season run. Also a model and recording artist, Von D had built herself an empire in her 20s, but her slew of controversies and celebrity feuds sooner slowed her soaring career. Learn more ahead.
Kat Von D's Net Worth in 2021!
Despite maintaining a controversial image, and a scandalous past, Von D is listed among the world's most expensive tattoo artists. As of 2021, the Sun reveals, she has an estimated net worth of a whopping $20 million. Her stellar resume includes her accomplishments in business, music, and modeling. While starring in LA ink, Kat broke the Guinness World Records for doing the most tattoos in 24 hours.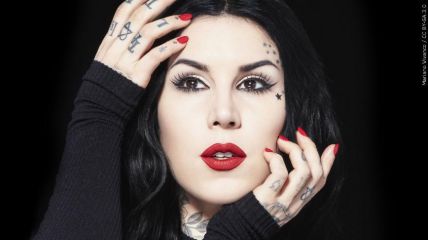 Von D is a world-renowned tattoo artist and former make-up mogul.
Photo source: ABC57
Von D raked a steady income from her tattoo parlor High Voltage, which ran successfully for 14 years, reportedly shutting down the parlor on December 1. She has consistently come up with ideas throughout the years that have made her brand a big hit. Her first book, High Voltage Tattoo, and second, The Tattoo Chronicles, were among The New York Times best-seller list.
Don't Miss: What was Shawn McLemore's Net Worth at the Time of Death?
Von soon stepped into the world of beauty and launched a make-up line for Sephora. Everything was going well until she released a lipstick called Selektion and later Celebutard; both words were offensive to native Germany, and Von was termed an anti-Jew. Still, in her prime, Von went on to open an art gallery and boutique Wonderland Gallery right next to her tattoo parlor.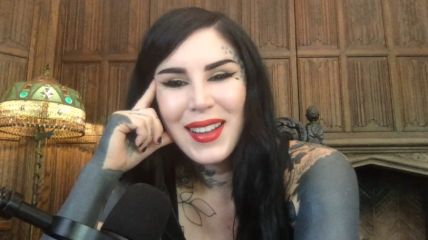 In May, Kat released her first single, Exorcism.
Photo source: Big Issue
Katherine also launched a clothing line called KVD Los Angeles, which was later expanded worldwide. Over the years, the notorious tattoo artist has collaborated with several musicians. She has recorded vocals for Prayers, The 69 Eyes, and a few more. In May 2021, Von released her first single, Exorcism, from her album Love Made me Do It.
Von D Purchased a New Home for a Million-Dollar!
Th former make-up mogul made a big announcement on Instagram earlier this week. Von D, 39, reveals she has purchased a historic house in Indiana, where she is planning to shift soon. The tattoo artist then said that she will close her tattoo parlor in California. As per reports, the 35-room mansion in Indiana cost her a million dollars.
Von D is moving to Indiana.
Source: WTHR
"As some of you know, we recently purchased a beautiful home on a bit of land in rural Indiana," she wrote. Kat adds, "We have decided we will permanently be moving to Indiana at the end of this year. We plan on selling our beautiful home here (California). Kat is married to her second husband, Rafael Reyes, with whom she shares a son.
For more information and news on your favorite stars, stay connected to Glamour Fame.
-->