Kate Middleton's Close Friend Sophie Snuggs Gave Birth To A Baby Daughter
Published Thu Aug 01 2019 By Travis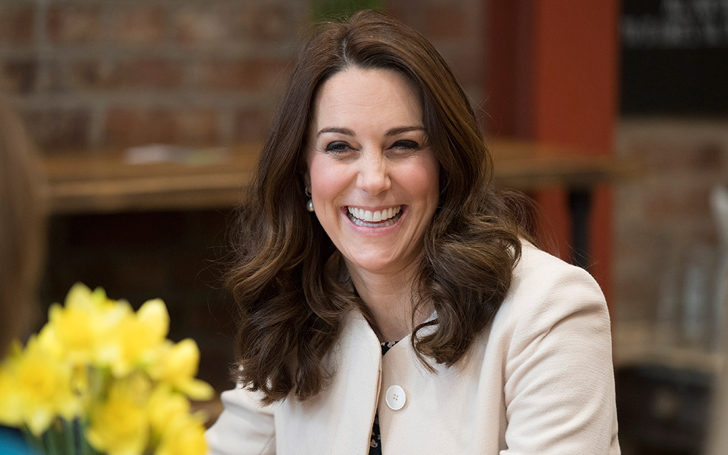 Kate Middleton is a aunt as the Duchess' friend, Sophie Snuggs, gave birth to her first child, a baby girl! She even gave tribute to her friend!
Sophie Snuggs, one of the most trusted confidants of Kate Middleton, just gave birth to a baby girl and seemingly paid a little tribute to her friend.
Congratulations are in order for Kate Middleton's friend Sophie Snuggs and her husband Robert Snuggs and while naming her new baby girl, Sophie, gave a sweet tribute to her friend and her goddaughter, Princess Charlotte.
A notice published in The Times read, "SNUGGS On 21 June, to Sophie (nee Carter) and Robert, a daughter, Amalia Rose Charlotte."
Obviously, the Duchess of Cambridge is overjoyed by the news of the arrival of the new daughter of her friend. Also, the middle name of the baby, Charlotte, is sure to make the Duchess thankful for the respect and love.
The news was a welcome one for the Duchess who is friends with Sophie for a long time. She is found by Kate's side when she is out and about, and she is among a select group of friends who celebrate with the Duchess every year during her birthday. Sophie was also with Kate during a skiing trip back in 2018 along with Prince William, Prince George, and Princess Charlotte.
Sophie used to date Thomas van Straubenzee, who is the best friend of Prince William and Kate's school friend Hannah Gillingham is married to Sophie's brother, Robert.
Sophie married Robert Snuggs on 23 September of last year in the St. Andrew's Episcopal Church in Letheringsett, Norfolk. The wedding ceremony was attended by the Duchess and Prince William along with Prince George who stood as the pageboy, and Princess Charlotte was the bridesmaid, and Sophie carried her after the ceremony. The wedding was also attended by all of the Middleton family except for pregnant Pippa.
The tribute to Princess Charlotte makes sense because Sophie was given the honor of being the godmother to Charlotte back in 2015. The same is expected of Sophie's child; Kate may be asked to be the godmother of Sophie's child, Amalia.
There was a media frenzy in June when Kate was seen putting her hand on her stomach. People started speculating if Kate Middleton is pregnant, but since then the Duchess made it clear there are no plans for a fourth kid in the near future.
Also Read: Piers Morgan Launched A Fresh Attack On Meghan Markle Accusing Her Of Caring More About "Promoting Herself Than The Royal Family"
For now, the Duchess is living vicariously through her friend's pregnancy and the birth of her new daughter. People looking for another Kate Middleton baby will just need to wait a couple of years.
-->