Kathryn Mayorga — The American Woman Whose Story Reignited Cristiano Ronaldo's Las Vegas Allegations
Published Tue Nov 12 2019 By Sea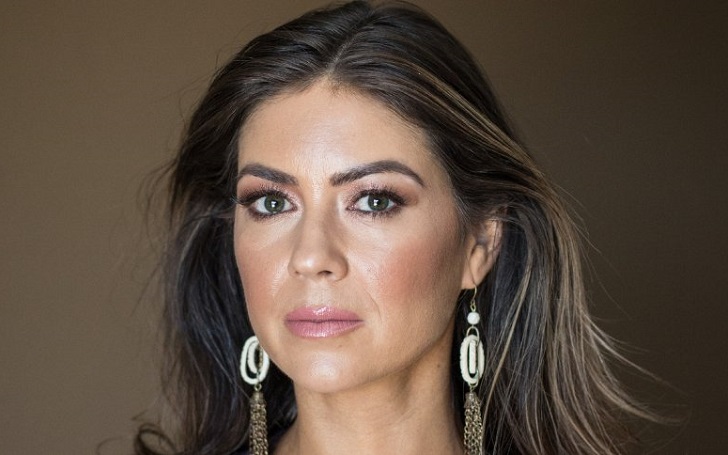 It was June 2009, the summer that Cristiano Ronaldo was preparing for his move to Real Madrid from Manchester United for a record £80 million (~US$102.88 million) fee. A day after his transfer was finalized, he was in the States for a vacation with his brother-in-law and cousin when he met Kathryn Mayorga, the woman who would later have heavy involvement in the soccer star's personal life.
It's been one heavily talked about cases in the last two years. Although the Juventus superstar seems to have won all the legal battles that resurfaced almost a decade later, people seem to drag it on and on.
Who Kathryn Mayorga Is Beside the Accuser Against Cristiano Ronaldo
Kathryn Mayorga, born in 1984 to Cheryl Mayorga and Larry Mayorga in Las Vegas, Nevada, US, was a former school teacher and a model. At the time an aspiring model, her job at the Las Vegas nightclub was to hang out with other beautiful girls outside to lure guests in.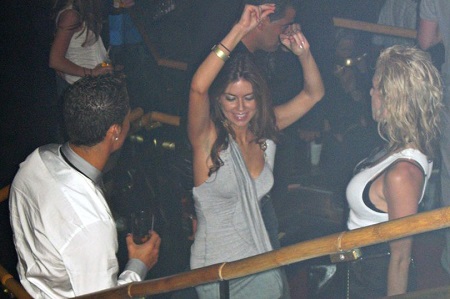 They were seen cozying up and dancing at that nightclub in 2009.
Source: MatrixPhotos
On June 12, 2009, she met Cristiano in the VIP section of a nightclub called Rain, of the Palms Casino Resort in Las Vegas. They got along well and were even filmed dancing intimately that night. Afterward, they took the party to his $1000 a night penthouse at the Hotel Palms Place. In the events that followed, she claims that he assaulted and raped her.
At the time, she did file a complaint that 'an athlete' had sexually assaulted her by calling the Las Vegas Metropolitan Police Department the next day. She wouldn't provide a name.
The dispatch call and a questionnaire related to the incidents after that existed, in which Mr. X (Ronaldo) admits she said no several times but later submitted to his approaches. Then towards the end of 2009, he spoke of the sex was consensual.
The lawyers and representatives from the two sides reportedly signed an out-of-court settlement with Ronaldo agreeing to pay $375,000 for her silence forever. Her new lawyer, Leslie Mark Stovall, believes it was not legally binding last year.
Mayorga Went Forward with Her Story in 2017 and Identified Herself a Year Later
It seemed to have settled down for the 34-year-old while he battled it out with Barcelona rival Lionel Messi in the field for Real Madrid in the following years. But according to Mayorga's mother, she was left devastated after that.
After years of recuperating and awareness of the #MeToo movement, she came forward with her story to the German publication, Der Spiegel, under an alias name 'Susan K'. They published an article titled 'Cristiano Ronaldo's Secret' in April 2017. Later that month, Ronaldo's agent, Jorge Mendes, and his sports management company, Gestifute, dismissed it as a 'journalistic fiction'.
In September 2018, the first wave of the Cristiano Ronaldo-Kathryn Mayorga case emerged after she revealed her real name with her story to Der Spiegel. Ronaldo's lawyers said they would sue the publication for false reports, and the author, Christoph Winterbach, tried to clarify their extensiveness of the research.
The legal battle began when Kathryn filed a lawsuit on October 1, 2018, against Cristiano for sexual assault of June 2009, and the case was reopened the next day by Las Vegas police. She had sued Ronaldo in the Nevada state court but withdrew later to file the one in the federal court.
As it made waves, Ronaldo firmly stood his ground in a few following days, tweeting, "Rape is an abominable crime that goes against everything that I am and believe in." Despite it all, he was dropped out of the Portugal national team, and his $1 billion agreement-bound Nike was getting concerned. But he was supported by Juventus all the way through.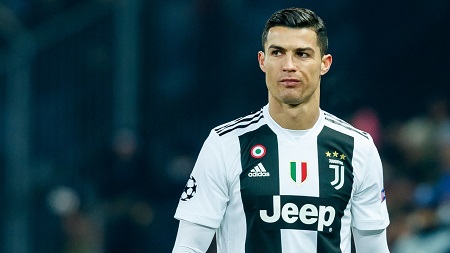 The club appreciated his professionalism and dedication to the sport while defending him.
Source: Pinterest.
On October 10, 2018, Cristiano Ronaldo's lawyer in the US, Peter S. Christiansen, released a statement accusing cybercriminals of having sold 'fabricated documents' to the press.
Another woman by the name of Jasmine Lennard came forward in January 2019 to claim she was his girlfriend in 2008 and that he was psychologically abusive to her. The tweets claiming he threatened her life if she ever left him were all deleted already, except this.
Lennard contacted Mayorga and her lawyers in order to assist her. But after speaking to her, Stovall says he didn't see a helpful connection to their own case. The matter just fizzled out later.
Meanwhile, Ronaldo was asked a sample of his DNA to verify if it matched the one found in Mayorga's dress in 2009. Since he admitted to various events of the night, his lawyers claimed the warrant was a "very standard request", and it is not surprising to see the DNA match.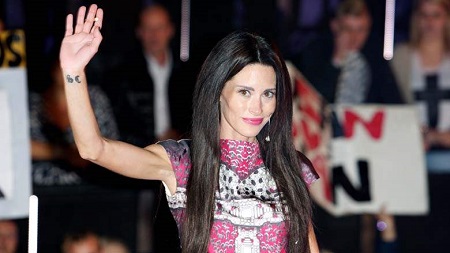 There were no bases for the claims made by Jasmine Lennard.
Source: Getty Images
In March 2019, when ESPN tried approaching his lawyers in Las Vegas, but they, including Christiansen, evaded the journalists. After believing the case was in legal limbo, the ESPN suggested his legal team was attempting to extend the clock with delay tactics.
Later that month, Juventus tried to completely avoid their off-season tournament of the International Champions Cup in the US for the player's safety.
Not Guilty and No Charges Pressed Because of Lack of Concrete Evidence, It's Still Dragged
On Monday, July 22, the Clark County DA in Las Vegas announced they would not prosecute Cristiano Ronaldo on the allegations of sexual assault. The DA, Steve Wolfson, stated that the allegations could not be proven beyond a reasonable doubt and no charges will be pressed against him.
Wolfson also said her reluctance caused the Las Vegas police to conduct any meaningful investigation at the time, and the case was closed. Fans were appreciative of the law seeing what it needed to.
The striker wanted the court records to remain completely secret and bid for their dismissal. But he was ruled out by US District Judge Jennifer Dorsey in early August. She stated, "The cat is already out of the bag about Mayorga's allegations. I'm not satisfied that Ronaldo's interest in holding Mayorga to her agreement is enough to justify sealing the entire record in this case." Attorney Larissa Drohobyczer, representing Mayorga, agrees.
The documents themselves and all the direct quotes from either of them will remain sealed.
After the lawsuit was concluded, Mayorga questioned the validity of the confidentiality agreement (from 2010) and the $375,000 money in September. While her attorneys believe she was not in the right mind when signing the deal, Ronaldo's lawyers claim there are no evidence of the fact.
Just a few days ago (November 8, 2019), the US court granted the player's courtroom bid to block Mayorga from digging into her earlier validation of the confidentiality.
The case seems to be finalized already, and further developments remain to be seen. Mayorga's action to try to get something out of the lawsuit suggests it is unlikely to be reopened again for trivial matters.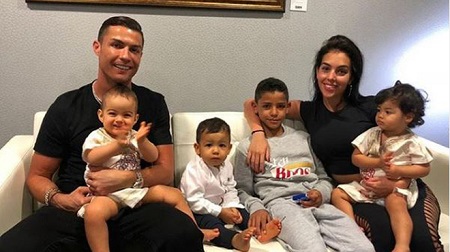 Georgina Rodriguez was in full support of her boyfriend during the case proceedings.
Source: Cristiano Ronaldo
Cristiano Ronaldo is in a long-time relationship with a Spanish Model, Georgina Rodriguez, ever since they started dating in secret in November 2016. They live in Turin with their four kids. Although claims were there about their engagement, it remains to be seen when they will say their vows for the husband-wife ceremony.
Rodriguez has also been supportive of her boyfriend during the entire legal squabble. She's already calling him husband, so wedding bells seem ready to be buzzing any day now.
Stay connected to GlamourFame for more updates on Celebrity Lifestyle.
-->