Kathy Ireland Net Worth - How Rich the American Entrepreneur is?
Published Sat Apr 04 2020 By Bran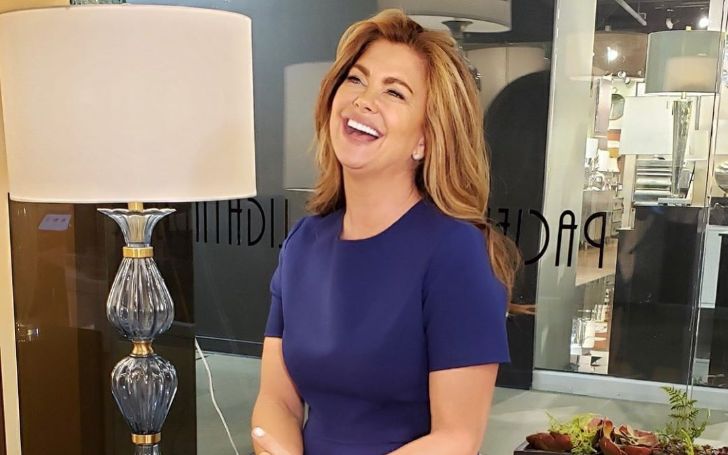 Kathy Ireland is one of the very few American actress cum model, who successfully transformed her career into entrepreneurship. So, without wasting much time, let's find out about her net worth and her house.
Veteran model, Kathleen Marie Ireland can be identified as the perfect example of 'beauty with brains' since she successfully took her fame as an actress and model to an accomplished business venture. Initially, she rose to prominence from her modelling career in the 1980s and 1990s. In fact, she appeared in 13 consecutive Sports Illustrated issues to set her name in the glamour world.
The former Vogue and Cosmopolitan cover girl, Kathy Ireland even used to feature on several T.V. shows such as Boy Meets World and Once Upon a Christmas. However, the television actress felt the need to make use of her sharp business mind as she founded a marketing firm, Kathy Ireland Worldwide in 1993. Eventually, through extreme hard work, the firm managed to become one of the world's most valuable global licensors in 2003, which surely enhanced Ireland's wealth.
Kathy Ireland's Net Worth Comprises Hundreds of Million
Kudos to her incredible business mind and charisma, Kathy Ireland, who got herself in the list of 2016 America's Self Made Women owns a massive fortune, worth hundreds of millions. Specifically, she accumulates a staggering net worth of $450 million as of 2020 from her business empire. The T.V. actress founded the brand marketing firm and lent her name to several categories of products like home, fashion, wedding, toys and clothing.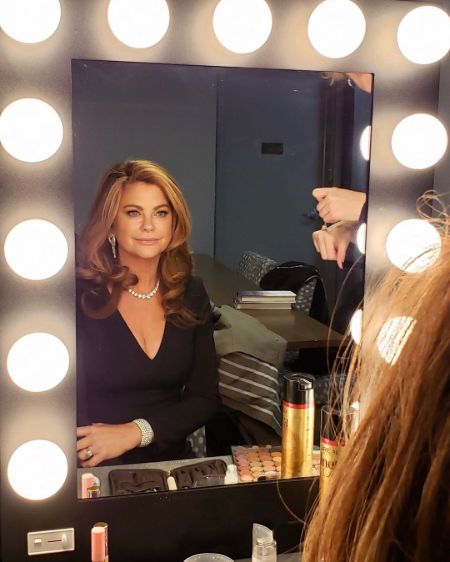 Kathy Ireland owns a staggering net worth of $450 million as of 2020.
Photo Source: Kathy Ireland Instagram
In 2012, Kathy covered the British edition of Vogue, which labelled her as the world's richest model and rightly so. Despite the fact that she sacrificed her career in modelling and acting to focus on business, it's not like she let go of her former self completely. Back in 2016, the dashing actress made an appearance in the sixth episode of the season four of The Profit.
Also See: Kaitlan Collins Net Worth- The Complete Breakdown
Besides her business, modelling and television career, Kathy Ireland also makes significant wealth from her writing. She published a few children books such as An Angel Called Hope and Choo-Choo Colors. Earlier this year, she released her first-ever novel on a field where she is an expert on, in 'Fashion Jungle' alongside the no.1 New York Times Best Selling Author, Rachel Van Dyken.
Model Turned Businesswoman: Kathy Ireland Worldwide
Without a doubt, the primary source of the soaring fortunes of Kathy Ireland is her brand marketing firm, founded in 1993. Be it with the partnership with Kmart or other home furnishers; the diva took some wise decisions to let the venture achieve significant success. Only in 2004, her annual take was around $10 million, which was only subject to a rise in the years to come.
Recommended: Net Worth details of The Sinner actress Jessica Hecht
The CEO belongs to the list of one of the richest supermodels in the world alongside the likes of Slavica Ecclestone and Kim Kardashian. The former Elite modelling agency's business firm's recent affiliations include a line of handbags at T.J. Maxx and tableware. Interestingly, the venture was on 19th in the Top 150 Licensors list with $2.6 billion retail sales.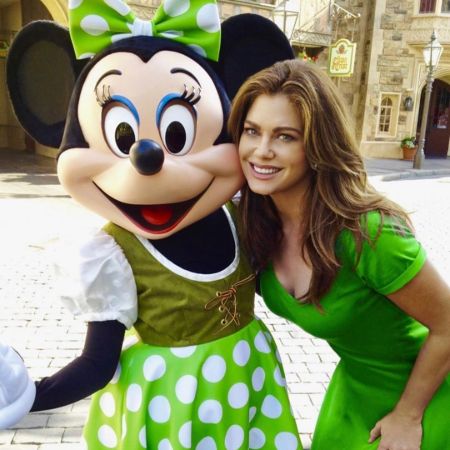 Kathy Ireland is one of the richest supermodels of the world with the help of her entrepreneurship venture.
Photo Source: Kathy Ireland Instagram
Ireland inevitably focused more into her business which let her off the hook in her acting and modelling career. The supermodel made transactions with American Family Insurance, Fox and Vanessa Williams for their brand awareness which surely made massive fortunes for the firm. Moreover, she also published several fitness videos which comprised of several types of equipment licensed by her brand. Surprisingly, a few of those videos even led to winning the VSDA, and the one named Body Specifics bagged the Fitness Video of the Year Award
Kathy Ireland is Active Into Philanthropy
The wealthy entrepreneur, Kathy Ireland, tries her best to give something back to society. She expanded her fan-following with voluntary works for several non-profit organizations like March of Dimes, PTA, and Feed the Children.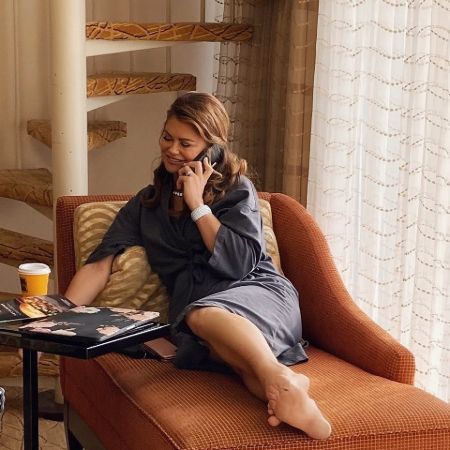 Model turned Entrepreneur Kathy Ireland owns around $450 million net worth.
Photo Source: Kathy Ireland Instagram
From a cover-girl to a multi-millionaire, Kathy Ireland donated $10 million to the 2013 annual Toys for Tots gathering for the distribution of gifts with a partnership with Bendon Publishing International. Similarly, the Sports Illustrated model donated a staggering $100,000 to Elizabeth AIDS Foundation on World AIDS Day 2017. Surprisingly, he even lent some her estates to US Marine Corps to raise funds for charitable causes.
You may also like: Leafyishere Net Worth- Find Out How Rich the YouTuber is.
Ireland is also the ambassador for 9-1-1 Kids, a non-profit organization which assists the kids in learning using the emergency services. Besides, she represents Sheba Medical Center and the National Pediatric Cancer Foundation (2020).
Kathy Ireland's Massive House
When you are a millionaire, you got to live like one. The model-turned-businessman, Kathy Ireland does complete justice to her net worth as she resides at a lavish villa at Santa Barbara, California. In fact, she took the expertise of architect Koning Eizenberg to give the rooms an English Country feeling. Moreover, the house comprises of all the modern-day amenities such as a book at the backyard, dual kitchen, an oasis-like courtyard with some delightful and expensive textiles from her son, Otis Weis's company.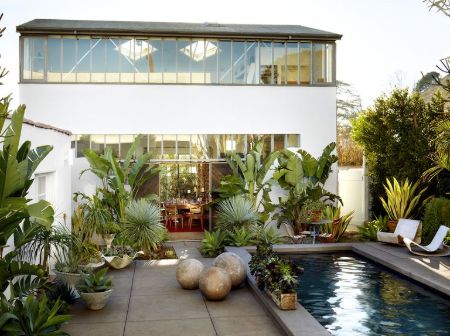 Kathy Ireland lives in a massive villa worth millions at Santa Barbara, California.
Photo Source: Elledecor
Ireland, the mother of three lives at the villa with her children and husband Greg Olsen. Although, they usually eat together at their fancy dining, when it's just her, she eats in the combined kitchen and the T.V. room. On the same token, the master bedroom's design is breath-taking with a hand-hammered-iron canopy bed and a sofa. It further includes an African cocktail table and of her brand's fabric curtains.
For more news and updates about your favourite stars, please stay with us at Glamour Fame.
-->