Katie Holmes' Net Worth and Earnings Revealed: All Details Here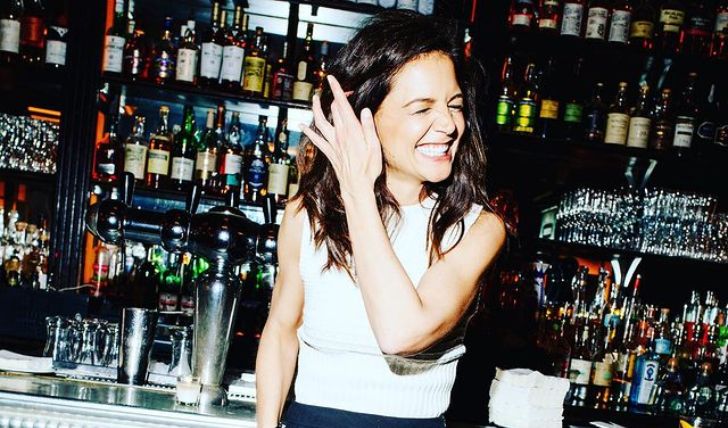 Inside Katie Holmes's career and net worth: The complete breakdown here!
Katie Holmes rose to fame playing the principal character, Joey Potter, a tomboyish teenager, in the fan-favorite teen drama Dawson's Creek. The actress has since drawn massive fame via versatile roles in myriads of popular flicks and has also attracted infamy because of her controversial marriage and divorce with actor Tom Cruise.
Kate Noelle Holmes was born on December 18, 1978, in Toledo, Ohio. She made her big-screen debut as a teenager in the 1997 drama film The Ice Storm and was a new high school graduate when she captured her claim-to-fame role in Dawson's Creek. Holmes has since branched her career into producing and directing.
What is Katie Holmes' net worth?
Holmes's career may not be the best-known aspect of her celebrity, not as much as her high-profile dating history, but it doesn't null the fact that the actress has starred in some high-projects in her career, spanning over two decades. As per Celebrity Net Worth, Katie has accumulated an estimated net worth of $25 million.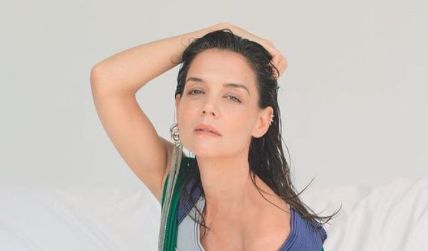 Holmes played Joey Potter in the fan-favorite television series 'Dawson's Creek' for six seasons.
Photo Source: Instagram
Before leaping into her acting career, Katie had a brief stint as a model, although it is doubtful she earned any lump sum during the modeling stage. Because Holmes's debut in The Ice Storm, opposite Kevin Kline and Sigourney Weaver, had already made her a huge deal, it didn't take her long to land the coveted role in Dawson's Creek and rake in a hefty sum of salary.
Don't Miss: What is Lionel Richie's Net Worth as of 2022? All Details Here
Holmes was reportedly making an estimated $30,000 per episode during the early seasons of Dawson's Creek, which ran for a good six seasons. Katie's salary was reportedly increased to an estimated $175,000 in the later seasons. While striving to become a household name on television, Holmes also cemented her career on the big screen, starring in hits like Disturbing Behavior, Wonder Boys, and The Gift.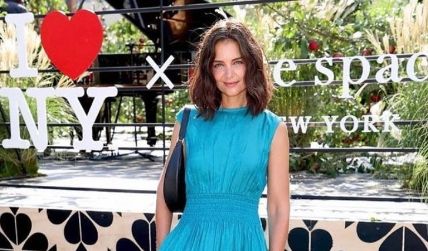 Holmes reportedly earned an estimated $175,000 per episode, starring in 'Dawson's Creek.'
Photo Source: Instagram
Katie's post-Dawson's Creek credits surpassed her pre-Dawson era, both at the box office and fans' approval, as she gave some memorable performances in the blockbuster films like Batman Begins, which grossed $373.7 million, Phone Booth, a 97.8 million grosser, and Mad Money. Holmes's recent credits include Brahms: The Boy II, Coda, and The Secret: Dare to Dream.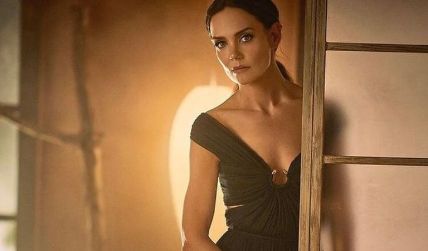 Katie's recent credits include 'Brahms: The Boy II, Coda, and The Secret: Dare to Dream.'
Photo Source: Instagram
Formerly named one of the sexiest women in the world by FHM magazine, Katie's extensive acting profile isn't the only mean from which she rakes a hefty dough. Holmes is also a recurring face in high-end brands' campaigns and endorsements. The Dawson's Creek actress worked in brands like Bobbi Brown, Ann Taylor, Gap, and the fashion brand Coach.
How much did Katie Holmes make from her divorce settlement with Cruise?
Almost a decade since her infamous and abrupt divorce from Cruise, Holmes's seemingly ill-fated relationship with the Top Gun actor continues to be a topic of discussion and fascination for many. Katie and Cruise's whirlwind relationship began in 2005, followed by early pregnancy and a hasty wedding within a year. Holmes revealed the divorce filing in June 2012.
Holmes and Cruise were married for over five years.
Source: Huff Post Live
As much as haters wanted to believe Katie's intention behind the abrupt divorce to be a lump sum alimony or regular spousal support, Holmes's desperate ask was the primary custody of their daughter Suri. As per sources, Cruise, who then had an estimated net worth of $250 million, and now boasts a staggering $600 million, agreed to pay $400,000 a year in child support for 12 years.
Check Out: Jennifer Hudson Is the Latest EGOT Winner at 2022 Tony Awards: What Is Her Net Worth?
Though sources claim Holmes was paid an additional $5 million for alimony, the Disturbing Behaviours actress reportedly declined the offer of spousal support from her then highest-earning husband. Insiders then reported that Holmes was unhappy in her marriage with Tom and was even feeling deprived of better career opportunities.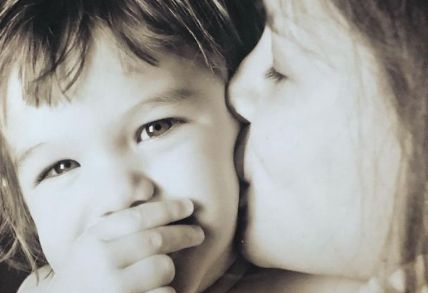 The pair's divorce settlement included $400,000 a year from Cruise to Holmes in child support.
Photo Source: Instagram
A source close to Katie said, "she no longer had the life she wanted, in terms of her career, her way of life, everything," adding, "It's clear that Tom can be very persuasive and powerful. But once she decided to go, she was done."Since her split from Cruise, Holmes has been in high-profile relationships with Jamie Foxx, chef Emilio Vitolo Jr, and she is currently dating musician Bobby Wooten III.
Stay connected to glamour fame for more.
-->