Keiko Fujimoto: A Glimpse into the Life and Background of Sunny Balwani's Former Spouse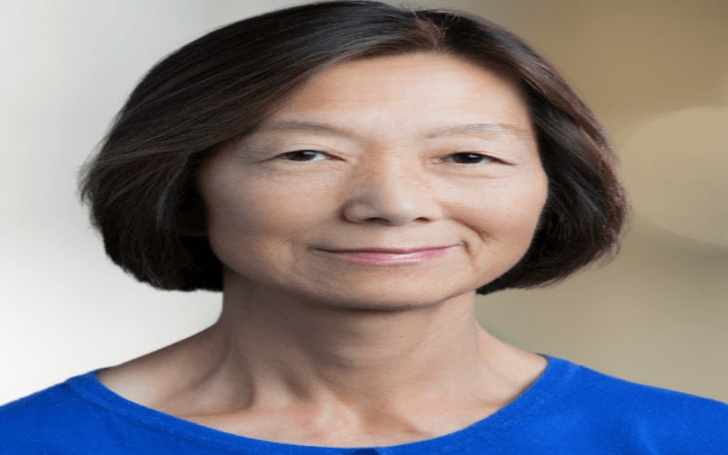 Keiko Fujimoto, a Japanese artist, actress, and TV personality based in the US, gained prominence as the former spouse of Ramesh 'Sunny' Balwani, a convicted fraudster and former COO of defunct health tech firm Theranos. Following his divorce from Keiko, Balwani entered a relationship with Theranos founder Elizabeth Holmes, leading to a fraudulent scheme that swindled millions from investors.
Their wrongdoing came to light in 2015, thanks to Wall Street Journal journalist John Carreyrou. Both were convicted of multiple fraud charges, with Holmes receiving an 11-year prison term and Balwani sentenced to 13 years. This scandalous case exposed a web of deception and betrayal.
Where is Keiko Fujimoto Balwani Now? Did Keiko Remarry?
Following her divorce from Balwani, Keiko Fujimoto reportedly returned to her native Japan, seeking a more private existence. While Balwani faced fraud charges alongside his partner Elizabeth, Keiko had distanced herself from the Pakistani-American businessman.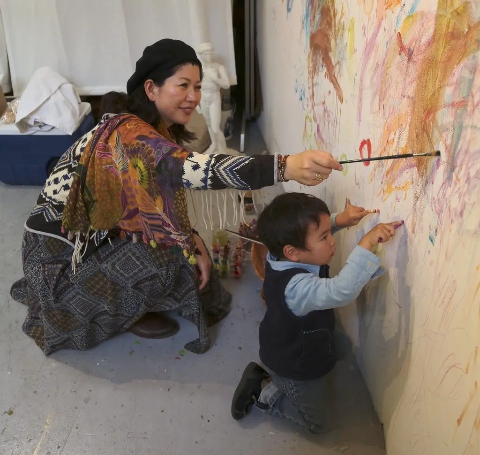 With a penchant for a low-profile life, her current occupation remains elusive, further obscured by her absence from social media.
Maintaining an enigmatic presence, Fujimoto's current relationship status and potential second marriage, if any, remain undisclosed. As she continues to shun the spotlight, details about her post-divorce life remain largely unknown.
Married and Divorced With Ex-Husband, Sunny Balwani
Keiko Fujimoto was previously married to Pakistani-American entrepreneur Ramesh Balwani. Their initial meeting remains unrecorded, yet it's believed to have occurred during Balwani's early days as a Microsoft sales manager in Northern California.
In 1999, Balwani transitioned to CommerceBid.com and eventually became its president. While the specifics of their courtship and wedding remain private, sources indicate that they shared a substantial period of time living together as a couple in San Francisco.
Fujimoto and Balwani's marriage endured until February 14, 2002, when Fujimoto initiated divorce proceedings. The divorce was finalized on December 31, 2002, concluding their legal union.
Why Did Keiko Fujimoto and Ramesh Balwani Divorced?
Keiko Fujimoto and Ramesh Balwani's divorce in February 2002 was shrouded in mystery, as the couple chose not to disclose the true cause behind their separation, sparking various speculations.
One narrative suggested infidelity as the reason for their split. Allegedly, Balwani was still legally married to Keiko when he began a relationship with Elizabeth Holmes, who was notably younger. This added a layer of complexity to their separation.
Does Keiko Fuimoto Balwani Have Any Kids?
The exact duration of Keiko Fujimoto's marriage to her ex-husband, Ramesh Balwani, remains undisclosed. Despite their years together, the couple did not have any children during their marriage.
It's noteworthy that Keiko did not have children from any other relationships apart from her marriage to Ramesh Balwani.
Ex-Spouse, Sunny Balwani Divorced For Second Time
Ramesh 'Sunny' Balwani engaged in a romantic relationship with Elizabeth Holmes during his tenure at Theranos. The connection between them was established in 2002 when Holmes was 18 years old and still a student.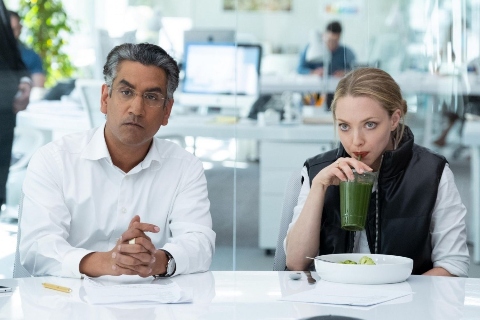 Balwani, who was married at the time, was 19 years her senior. Significantly, their relationship remained undisclosed to Theranos investors.
However, their romantic involvement came to an end in 2016, a year marked by Balwani's departure from Theranos amidst ongoing investigations by regulatory bodies such as the SEC, FDA, and Centers for Medicare and Medicaid Services into fraudulent activities.
A Short Bio on Ramesh Sunny Balwani
Ramesh 'Sunny' Balwani, a Pakistani-American businessman, gained notoriety for his role as the former President and COO of Theranos, a now-defunct health tech company.
Born in 1965, his association with the company was marked by scandal, as he engaged in a controversial romantic relationship with Elizabeth Holmes, the company's founder.
Their age gap of 19 years and undisclosed relationship raised eyebrows, and they later parted ways amidst fraud investigations in 2016.
Balwani's subsequent legal battles led to his conviction on multiple counts of fraud, highlighting his significant role in the company's downfall and subsequent legal turmoil.
Keiko Fujimoto As an Artist and Her Arts
Keiko Fujimoto boasts a diverse portfolio of acting credits, including appearances on the Japanese TV show "Takajin mune ippai" in 1994 and a role as an announcer in the mini-series "Unfair" (2006). Her acting repertoire also includes minor roles in productions like "Yoi Don!" and "P.O.V."
Beyond her acting works, she has established herself as an artist. Fujimoto's art has been showcased all over the US. Notably, her artwork was featured at SOMA Artist Studios in San Francisco in 2013.
Fujimoto's professional journey has been equally impressive; she pursued advanced social studies courses and worked as a translator for Monica Stein before assuming the role of technical publications manager at an applied materials manufacturing firm upon her move to Los Angeles in 2009.
Keiko Fujimoto Age, Wiki, Parents
Keiko Fujimoto, born on June 23, 1977, in Tokyo, Japan, is currently 45 years old as of 2023, bearing the zodiac sign Cancer. Her journey led her to the United States following her marriage, granting her dual nationality as both Japanese and American.
Her ethnic heritage is categorized as Asian, reflecting her Japanese roots. Keiko Fujimoto maintains a reserved stance regarding her early life and familial details, resulting in limited information available about her parents or potential siblings.
As of now, her family background and whether she was raised as an only child or had siblings remain undisclosed. Her private nature contributes to the enigmatic aura surrounding her personal history.
Young Years and Qualification
Keiko Fujimoto's formative years were spent in Tokyo, Japan, where she pursued her initial academic accomplishments. Her higher education journey commenced at Tsuda University Kodaira in Japan, although the specifics of her chosen field of study remain undisclosed.
Upon her arrival in the United States, Fujimoto continued her educational pursuits at the University of Illinois Urbana-Champaign, where she earned a degree in Information Science.
Demonstrating her commitment to academic advancement, she further obtained a Master of Science (M.Sc.) degree. Fujimoto's educational trajectory highlights her dedication to learning and skill development in the realm of information science.
Keika Fujimoto's Net Worth and Salary in 2023
Keiko Fujimoto, the former spouse of Sunny Balwani, is reported to possess an approximate net worth of $6 million as of 2023. Her annual earnings are estimated to be around $150,000.
In contrast, her ex-husband Sunny Balwani's financial standing was considerably higher, with an estimated net worth of $40 million before his downfall.
Visit Glamour Fame For More
-->