Kelly Clarkson Weight Loss Supplements - Get All the Details Here!
Published Tue Dec 10 2019 By Travis
Kelly Clarkson was the winner of the inaugural American Idol, and she rose to fame on the reality talent show, which swept America in 2002. The show was the reason we got a talented singer, and to this day, she is one of the most talented and successful singers to come out of the show.
It goes to show the staying power of the singer, something no other subsequent winners of American Idol or any other talent show has managed. Reigning supreme at the billboard charts and also sweeping award shows, diamond-certified albums and worldwide fame are not the only things people know Kelly Clarkson by.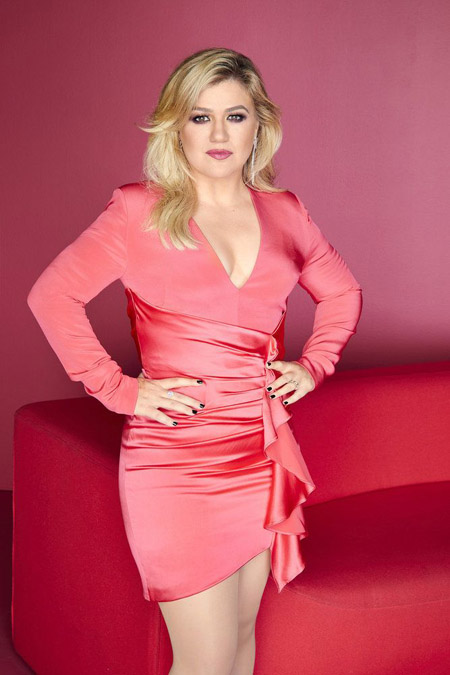 Source: Country Living Magazine
There is a hoard of people who know the singer for her fluctuating body weight and at one point were even involved in body-shaming the singer. Kelly was slightly overweight for a while, and she was not sorry for any of it, she even flaunted her body for all to see, promoting the body-positive image and shutting up trolls. But still, this year the singer amazed the world after she lost more than 37 pounds, leading people to ask how the actress managed to lose close to 40 pounds of weight.
Kelly Clarkson Diet Pills and Fad Diet Claims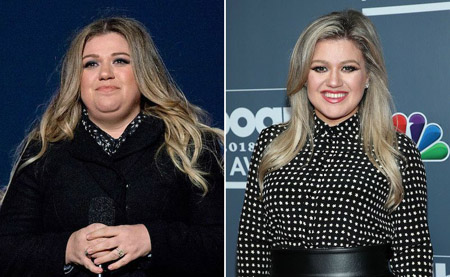 Source: Pinterest
The singer was getting a lot of press and attention about her weight loss, and as everyone knew, a lot of people came out of the woodworks and started to float rumors about the singer using "pills" and "fad diets" to lose her weight.
The rumors made the rounds on the internet, and people were asking about what pills she used to get thin on Twitter and Instagram, but by 17 May 2019, the singer wasn't for all the "fake" rumors about her weight loss. Kelly said she did not use any pills or even diet; she just read a book by Steven Gundy, MD, called 'The Plant Paradox,' and she used what she learned in the book to slim down.
Kelly Clarkson Weight Loss Diet; How Did the Singer Manage to Lose Her Weight?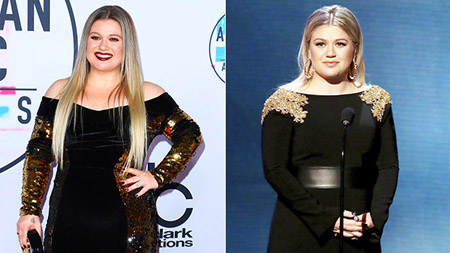 Source: The Health Fitness Tips
As Kelly said, she was not taking any pills, fad diets, or working out to get her weight down; instead, she was using the book by Steven Gundy. The book is called The Plant Paradox, and it is about cutting lectins from the food you eat, which in turn will lead you to get leaner and healthier.
"I literally read this book, and I did it for this autoimmune disease that I had, and I had a thyroid issue, and now all my levels are back up," Kelly said. "I'm not on medicine anymore because of this book." And, Kelly said, exercise has not been a part of her weight loss journey."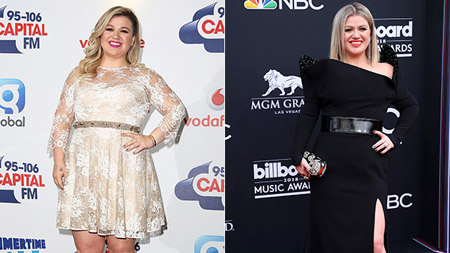 Source: Hollywood Life
Kelly is one of those people who do not believe in working out, and the singer said the only reason she was able to lose 37 pounds of weight is because of her lectin-free food. Lectin is also a protein, and it is present in almost all the food we eat, and the hypothesis of Dr. Gundy is the protein is the protection mechanism of the plants against insects and animals, and his theory is we cannot benefit by eating lectin.
There is no way of going all lectin-free and still eating a healthy meal, many of what is considered to be good foods are gone when you decide to adopt the eating habits of the singer. Also, there is no scientific basis on what Dr. Gundy is saying, there is no proof lectin consumption increases harm and causes weight gain.
Kelly also said the technique worked for her weight loss, and it may not be true for everyone else. So, yes, lectin-free food was the reason the singer was able to lose 37 pounds of weight, you can try it, but as Kelly said, there is a chance it may not work for you, or it may, who knows?
Also Read: Full Details on Salma Hayek Breast Implants; Before and After Pictures
Before you leave, make sure to head on over to our Entertainment section for all the latest news and gossip on your favorite celebrities. Also, do not forget to visit Glamour Fame to be in the know of all the happenings in the world of show business.
-->