Kevin Costner Split With Wife, Christine Baumgartner After Almost Two Decades Long Relationship
Veteran actor and filmmaker Devin Costner has separated from his wife of almost twenty years. Get all the information about it
Kevin Costner is a renowned American actor, director, and producer who has had a prolific career spanning several decades. He was born on January 18, 1955, in Lynwood, California, and began his acting career in the 1980s. Recently with news of a split with his wife, Christine Baumgartner, his name is everywhere.
Costner has starred in a wide variety of films, Dances with Wolves, JFK, Bull Durham" and Field of Dreams. Throughout his career, he has secured several major titles and is still receiving it. Now let's dig into more detail on Kevin Lives. Here is everything you need to know about the talented actor's life.
Kevin Costner and Christine Baumgartner Parted Ways After 18 Years
Renowned Hollywood actor and director Kevin Costner and his wife, Christine Baumgartner, have announced their separation after being married for 18 years.
The couple, who tied the knot in 2004, has decided to go their separate ways, according to a joint statement they released on April 28, 2023.
The announcement has come as a shock to many of their fans, who have followed their love story since they first met in 1998. In this article, we will take a closer look at the couple's relationship, the reason for their separation, and what the future holds for them.
The Main Reason For the Split
According to their joint statement, Kevin Costner and Christine Baumgartner have decided to separate amicably and continue to co-parent their children.
They have requested privacy during this difficult time and have not provided any further details about their separation. Many sources close to the couple have revealed that they have been having difficulties in their marriage for some time.
Former Mr. and Mrs. Costner have reportedly been trying to work through their issues but have ultimately decided that they should go their separate ways.
When Did Kevin Costner and Christine Baumgartner Married?
Kevin Costner married Christine, a German-American model and handbag designer, for 18 years. The two met in 1998 when Costner was filming the movie "The Postman. At that time, Baumgartner was working as a handbag designer for a luxury brand.
They got married in 2004 in a private ceremony at Costner's ranch in Aspen, Colorado. Throughout their marriage, the couple maintained a relatively low profile, with Costner often referring to Baumgartner as his "rock" and the glue that held their family together.
Split and Sharing Of Three Children
It is confirmed that the former Mr. and Mrs., Costner are separated. Despite the split, they still are parents of three kids. In 2007, they welcomed their first child, son, Cayden Wyatt.
Within two years, Christine gave birth to their second child also son, Hayes Logan. Their daughter, Grace Avery was born in 2010. Although the couple's split came as a surprise to many. But they have both expressed a commitment to co-parenting their children.
Despite their long marriage, the couple faced their fair share of challenges. In 2006, they briefly separated but eventually reconciled.
In a 2012 interview, Costner spoke about the importance of communication in their relationship, saying, "We work on our marriage. We work on it harder than anything else in our lives.
Kevin Costner Shares Three Children With First Wife, Cindy Silva
Kevin Costner was previously married to Cindy Silva, whom he met while they were both attending California State University, Fullerton. The former partners tied wedding knots in 1978 and are blessed with three kids.
Their children's names are Anne Clayton, Lily McCall, and Joseph Tedrick. Costner's success as an actor began to soar during their marriage, with roles in popular films like The Big Chill and Silverado.
However, the couple's marriage eventually began to unravel, and they separated in 1992 before their divorce was finalized in 1994. The divorce was reportedly amicable, and both parties have spoken positively about their time together.
In an interview with People magazine, Costner said, "Cindy was my lifeline. We were a team. We're great friends today." Despite their split, the couple remained committed to co-parenting.
In fact, his daughter Anne went on to work as a producer on several of his films. Some of her works include Dances with Wolves and The Postman.
One Son With Bridget Rooney
In the early 1990s, Kevin Costner was in a relationship with Bridget Rooney, the daughter of Pittsburgh Steelers owner Dan Rooney. The two were introduced by mutual friends and began dating while Costner was still married to Cindy.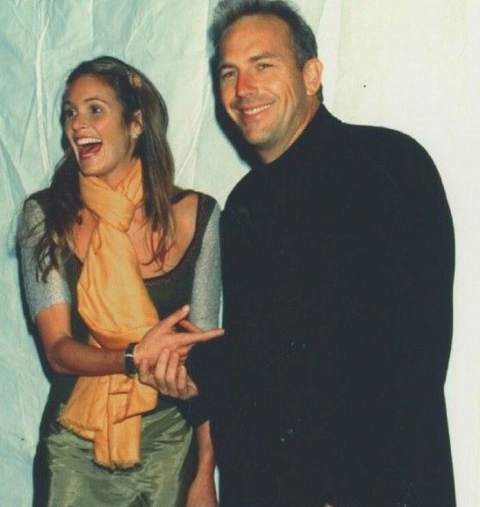 The relationship was controversial and received a lot of media attention at the time. However, the couple ultimately broke up, and Costner went on to reconcile with Silva before their eventual divorce.
Although the actor and Bridget broke up they still have one son from their romance. The kid was born in 1996 and is living with his mother. Further, Thirteen Days star has previously dated supermodel, Elle Macpherson and politician Birgit Cunningham in the past.
How Rich is Yellowstone Star, Kevin Coster? Know About Kevin's Net Worth
It is a matter of fact that, Kevina Costner is one of the most successful Hollywood actors. With his great deeds, he has won several awards and titles.
As of 2023, the American star is enjoying a net worth of $250 Million. His starred film has collected a huge amount of fortune at the box office. For his work in Dances with Wolves, he secured $5 Million as a salary and $14 Million for Waterworld.
Currently, Kevin is appearing in Yellowstone and makes over $1.2 Million. For the sixth season, he will make ins making his season earning up to $24 Million.
His starred film The Hidden Figures made a total of $236.2 Million under a budget of $25 Million. Being one of the important cast in every appearance the actor is paid a huge amount of salary for his involvement.
Multi-Million Homes
The Costners own three properties in Carpinteria. The first one was bought in the 1980s, followed by the second property a decade later. In 2017, they acquired the third property for a whopping $7.3 million.
The total worth of these three properties is estimated to be around $17.5 million. Interestingly, the Costners had previously owned a 7-acre property in the same area, which they sold in 2009 for a staggering $25 million.
Apart from these three properties, the Costners also own a 17-acre undeveloped plot of land overlooking the ocean. They purchased this land in 2006 for a whopping $28.5 million. In addition to their three properties in Carpinteria, California, Kevin also owns a sprawling 10-acre property in the same area.
In 2017, the couple listed the property for sale for a staggering $60 million. Despite reducing the price to $49 million a year later, they ultimately decided to take the property off the market.
Stay With Glamour Fame
-->