Who is Kevin Costner's Wife? Learn About His Married Life Here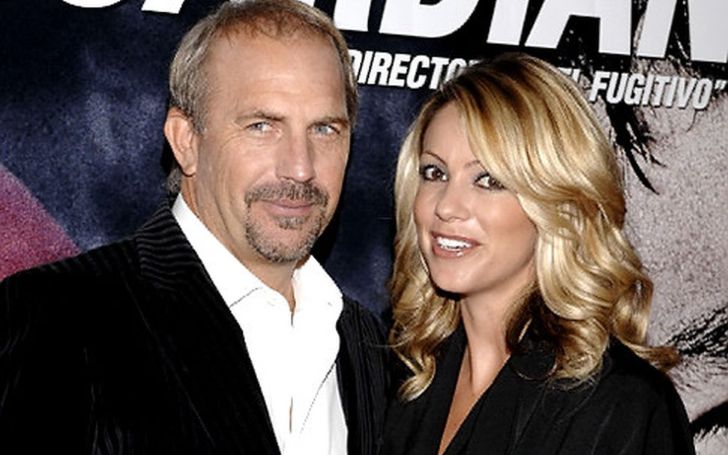 Who is Kevin Costner married to? Learn about his love life
Kevin Michael Costner is an actor and filmmaker. He received two Academy Awards, two Golden Globe Awards, a Primetime Emmy Award, and two Screen Actors Guild Awards.
Kevin was born on Jan 18, 1955, in Lynwood, California, to Sharon Costner and William Costner. Costner graduated from Villa Park High School in 1973, and in 1978, he received a BA in marketing and finance at (CSUF) California State University, Fullerton.
"The Untouchables" actor has experience in Hollywood for more than three decades, but it seems to Kevin nothing is more important than his family. Kevin is happily married to a former model. Continue reading to know more.
Who is Kevin Costner's Wife?
Kevin Costner is happily married to a model, handbag designer, and entrepreneur Christine Baumgartner. They first met during the '80s. At that time, the Dances with Wolves actor was married to his first wife, Cindy Costner, while Christine was serving as a professional model. Although the two only became acquaintances, They hit off only in 1999 after running into each other at a restaurant.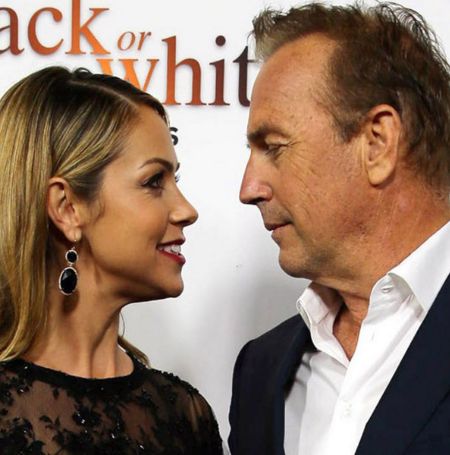 Kevin Costner gazed lovingly at his stunning wife Christine Baumgartner at the premiere of his new movie.
Photo Source: The Mirror
Kevin was long-divorced from his previous wife, whom he got married to from 1978 to 1994 — so chances were high of finding love with Christine. They started flirting with each other and dated for four years. Even though things were going well for the couple, Kevin and Christine called it quit in 2003 due to some issues.
The Bodyguard actor later revealed that they couldn't agree on term whether or not to have a child. Although Christine yearned to have kids, while Kevin still loved the father of Annie Costner, Lily Costner, and Joe Costner from his previous marriage with Cindy, the actor is also the patriarch of son Liam Costner with ex-girlfriend Bridget Rooney.
After getting on a good term by solving their issues, he got together with Christine. They became one in a lovely wedding ceremony at their residence in Aspen, Colorado, in 2004. After three years into their marriage, the loving couple welcomed their first child together, son Cayden born in May 2007. They became a whole family with the births of son Hayes in February 2009 and daughter Grace in June 2010.
Kevin Costner and Modern West
Apart from acting and producing, Kevin is also a singer and songwriter. In 2007, Modern West was a rock band that was founded by actor Kevin Costner. They dropped out their first album, Untold Truths, in 2008 and managed to climb No. 35 on the Top Heatseekers chart and No. 61 on Billboard's Top Country Albums chart.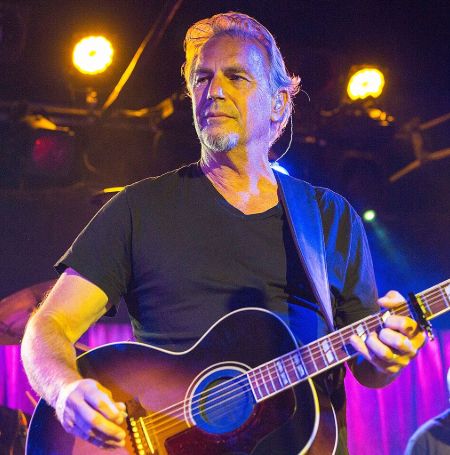 Kevin Costner Discusses his band Country Band Modern West in Billboard.
Photo Source: Billboard
Singles dropped from that album included "Superman 14," "Backyard," and "Long Hot Night." Afterward, the band's second album, "Turn It On," quickly followed the tour through Europe.
Don't miss out: Who is Yeonmi Park's Husband? Learn About Her Married Life!
In 2012 The band's album, Famous For Killing Each Other: Music From and Inspired By Hatfields & McCoys, reached No. 14 on the Billboard Country Album chart. Clashing with Costner's star turn as John Dutton in the TV Series "Yellowstone," the band dropped the Tales from Yellowstone, a cluster of songs written from the viewpoint of that character. That album song was featured on Season 3 of the show. From his illustrious career, the Yellowstone star has an eye-popping net worth of $250 million.
For additional information on your favorite celebrities'" lifestyles, networth, and other news, stay tuned to Glamour Fame and make sure to be signed up for the newsletter.
-->