Kevin Spacey Forced To Appear In Court Despite His Request To Skip Hearing
Published Wed Jan 02 2019 By Jessica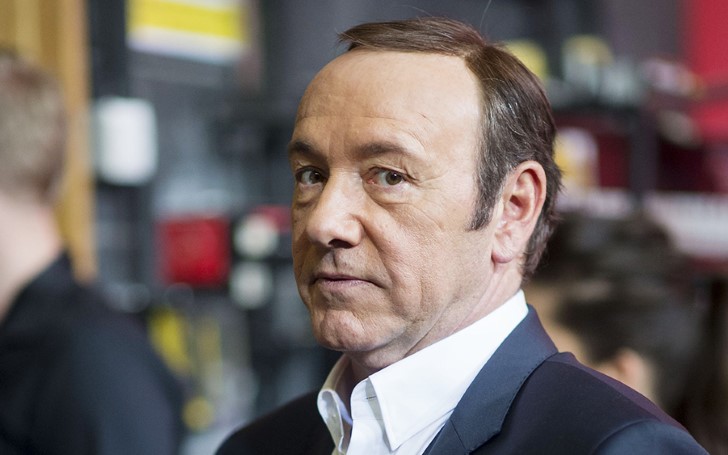 American actor Kevin Spacey compelled to make his appearance in court over the alleged sexual assault charge.
Oscar Awards winner Kevin Spacey accused of a sexual assault over an 18 years old boy in 2016 obliged to make an appearance in Court next week. Spacey pleading not guilty of his sexual criminal activity opposes appearing in the court.
The former House of Cards actor denies the accusation of him groping eighteen years old boy in Massachusetts. But, the Massachusetts Court ordered him to face the case against him.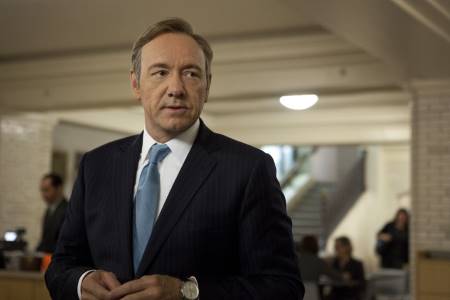 Kevin Spacey on the set of House of Cards
Kevin who openly claims himself as a bisexual person was also previously accused by actor and singer Anthony Rapp for sexually assaulting him in 1986 at the age of just 14.
Prior to the allegation by Rapp, Kevin shared a post on Instagram apologizing to him with mentioning that he does not remember the encounter.
Furthermore to Spacey's current allegation, his attorney Juliane Balliro asserts Kevin's appearance would only "heighten prejudicial media interest in the case" and further enlarge the risk of contaminating the jury pool.
You may also like: American Actress Angelina Jolie's Complicated Relationship With Her Dad Jon Voight
Spacey's alleged sexual assault was first brought against him in November 2017 by Heather Unruh, the former Boston TV anchor.
Unruh claimed reporters that Spacey groped her teenage son back in 2016 at a crowded local Nantucket bar and restaurant.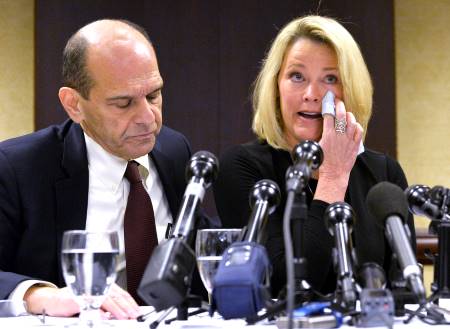 Spacey's victim mother Heather Unruh at a press conference
Both Spacey and his attorney who denies the allegation believes he should be excused from the charges. As a matter of fact, the 59 years old actor released a video last week in which he states:
"I'm certainly not going to pay the price for the thing I didn't do."
Although the actor didn't clearly mention what he was addressing to, it is certain that he meant for the allegation case.
Also read: Michael Fishman and his wife, Jennifer Briner Separated After 19 Years of Marriage
To dig furthermore in the case, another Los Angeles based attorney Alan Jackson confessed to Unruh's son not reporting the allegations to police immediately.
He further claims the victim lied about his age saying he was 23 at the time and blacked out shortly after Spacey stuck his hand inside his pant and groped his genitals, also mentioning that he was intoxicated.
See too: Natalie Portman Felt Unsafe Being Sexualized as a Child Star
Unruh states her son didn't complain to police because he was scared and embarrassed.
The former TV anchor also said at a news conference in 2017 that her son became drunk after Spacey bought him "drink after drink after drink" and committed the assault after her son became unconscious.
-->