Is Kevin Spacey Married? Inside the Controversial Actor/Producer's Love Life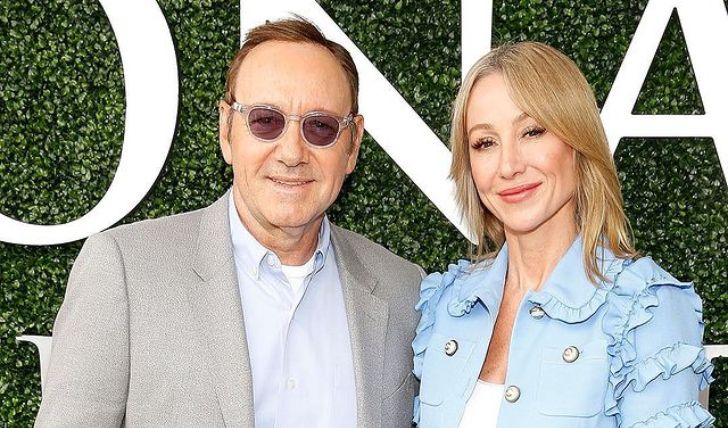 Inside Kevin Spacey's relationship history: Complete story here!
Best known for his roles in The Usual suspects, American Beauty, Swimming with Sharks, L. A Confidential, Pay It Forward, All the Money in the World, Superhero Returns, and Baby Driver, Kevin Spacey is an actor and producer. Spacey's life comes under intense media scrutiny again as several sexual allegations against him come to light.
Kevin Spacey Fowler was born on July 26, 1959, in South Orange, New Jersey. Spacey started his acting journey from theatre and later Broadway and became a notable name in the domain when he won a Tony Award for Lost in Yonkers. Kevin's onscreen streak began with a small role in the 1986 film Heartburn, and by 1995, Spacey was one of the A-listers with an Oscar under his belt. Spacey is a two-time Oscar-winning actor.
Is Kevin Spacey married?
Throughout his artistically stellar and primarily controversial career, Spacey has kept his personal life away from the limelight. Due to exhibiting no publicly-known partner for many years, Kevin's sexual orientation was recurringly questioned for the longest time. Spacey, 62, who has never been married or in any serious relationship, dodged the question until 2017.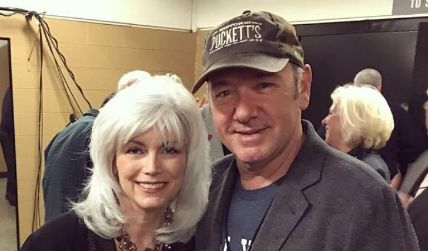 Kevin has never been married in his life.
Photo Source: Instagram
The Oscar winner answered the question in 2017 after actor Anthony Rapp accused Kevin of making non-consensual sexual advances on him when he was only 14. Spacey refused to be gay in his interview and admitted to having sexual relationships with both men and women. "I have had relationships with both men and women. I have loved and had romantic encounters with men throughout my life, and I choose now to live as a gay man," the actor's statement read.
Don't Miss: Ashley Darby, 'RHOP' Star, is Separated from her Husband.
Although Spacey has never had any note-worthy love affairs, the actor isn't completely devoid of love. The American Beauty actor dated actress April Winchell in their teenage years. At the peak of his career, Spacey was in a relationship with the producer, Dianne Dreyer, who accompanied Kevin at the 2000 Academy Awards and even received a tribute from her best actor award-winning boyfriend.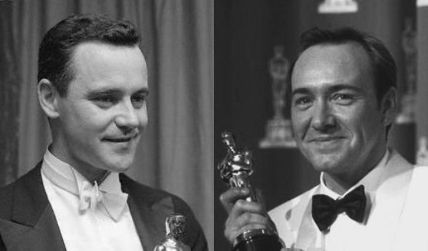 Kevin Spacey is a two-time Oscar-winning actor.
Photo Source: Instagram
"Dianne, thank you for teaching me about caring about the right things, and I love you," Kevin said in his speech. The duo reportedly met on the sets of the film Glengarry Glen Ross and worked together on a couple of projects, including, Consenting Adults and Albino Alligator. The pair's relationship lasted almost eight years, from 1992 to 2000.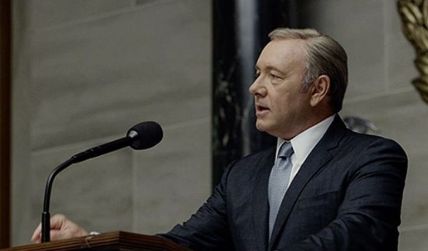 Spacey subtly came out as gay in 2017 after actor Anthony Rapp accused him of sexual predation.
Photo Source: Instagram
After Dreyer, Spacey was linked with actress Jennifer Jason Leigh in 2014. Even though the Oscar winner admitted to consciously living as a gay man, no headlines of Kevin fueling romance with another man ever emerged, just the actor assaulting a bunch of co-actors and acquaintances. Spacey is currently facing sexual assault charges in Britain.
Kevin Spacey faces four counts of sexual assault!
Spacey's fall from grace, from one of the most respected figures in Hollywood to a despised and shadow-banned Hollywood heavyweight, began in 2017, after Rapp came out as the victim of Kevin, who was soon branded as a sexual predator as more victims, fifteen to be precise, joined Rapp in their surviving story against Spacey.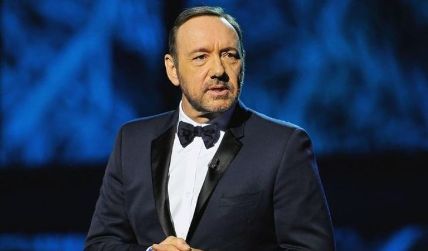 Spacey is facing four charges against three men, dated from August 2008 to April 2013.
Photo Source: Instagram
Spacey had then made a public apology to Rapp, where he blamed his drunken state as the reason behind it. The actor has been facing a barrage of criticism and lawsuits since then, and the charges are continuing. The House of Cards star is now facing four counts of sexual assault charges against three men, reports Britain's Crown Prosecution Service.
Recommended: Brooke Vincent Announces her Engagement With her Partner Kean Bryan.
The charges include a non-consensual activity where the alleged victim accuses Kevin of engaging in penetrative sexual activity without asking for his consent first. The alleged incident dated from March 2005, August 2008 and April 2013, a time when Spacey was serving as the artistic director of the Old Vi theatre in London, cannot be officially charged unless Kevin enters England or Wales.
The charges can't be officially filed unless Kevin enters England or Wales.
Source: NBC News
But it seems not everyone is shuddering with the scores of allegations and horrific details of harassment against Spacey, including the producers of Peter Five Eight, an upcoming Kevin starrer. "While it's unfortunate that increased negative press is timed with Kevin returning to work," the producers began, adding, "it's also to be expected. There are those who wish for him not to act, but they are outnumbered by fans worldwide who await an artist they have enjoyed for decades returning to the screen."
Stay connected to glamour fame for more.
-->