Kevin Spacey's Net Worth Revealed Amid Sexual Assault Charges: All Details Here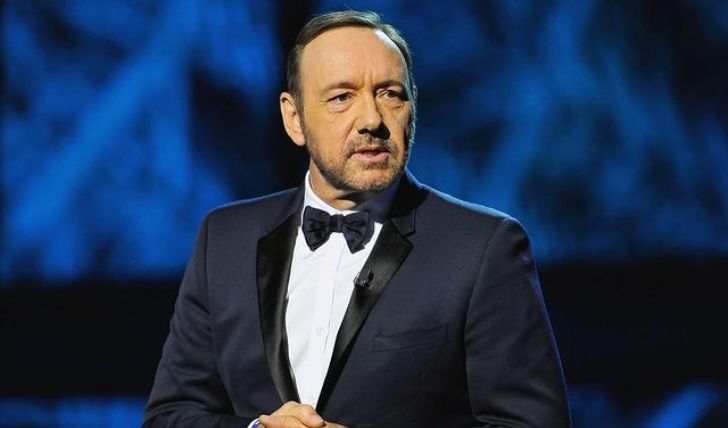 What is Kevin Spacey's net worth? The Academy Award winner is facing sexual assault charges!
Previously best known and cherished for his stellar performances in The Usual Suspects (1995), for which he won his first Oscar, L. A Confidential, Baby Driver, Beyond the Sea, and a cluster more, actor/producer Kevin Spacey is now better recalled for the array of sexual assault allegations charged against him in the last few years.
Kevin Spacey Fowler was born on July 26, 1959, in South Orange, New Jersey. Before making a name for himself in the theatre and on Broadway, later on, Spacey had a few years of flops, trying to make it as a comedian. Spacey forayed into films after conquering Broadway to become a Tony-winning Broadway actor and received the awaited commercial fame, starring as Roger Kint in the 1995 neo-noir The Usual Suspect.
Kevin Spacey's net worth revealed!
Kevin's staggering net worth reveals his years of service as a brilliant artist and the plethora of blockbusters he has been a part of. The approximated sum definitely doesn't seem fitting for a man under the radar for a bunch of registered and unregistered sexual allegations against men. According to Celebrity Net Worth, Spacey's estimated net worth is $70 million.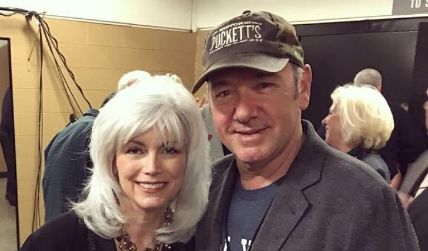 Spacey won his first Oscar for 'The Usual Suspect.'
Photo Source: Instagram
Kevin's extensive work in theatre, Broadway, television and the big screen are the core sources of Kevin's striking fortune. Spacey's acting career began in theatre and Broadway. He made his mark as a promising actor when he won a Tony for his portrayal of Uncle Louie in Neil Simon's hit Lost in Yonkers. His first onscreen credit was in the 1986 comedy-drama Heartburn. Kevin also forayed into television around the same time with roles in Crime Story, The Equalizer, and Wiseguy.
Recommended: What is Charles Melton's Salary & Net Worth? All Details Here.
In 1995, Kevin's portrayal of the dark criminal Verbal Kint in the neo-noir film The Usual Suspect won him his first Oscar for the best supporting actor. His rise to international stardom continued with roles in megahits like Seven, which grossed $327 million, Outbreak, a $189.9 million grosser, and A Time to Kill, which earned $152 million.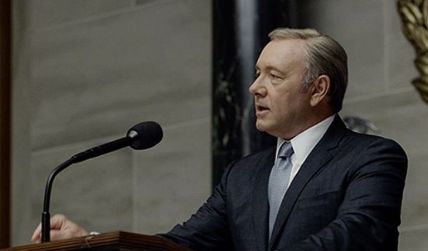 Spacey owns a production company called Trigger Street Productions.
Photo Source: Instagram
Spacey's second Oscar-winning role in the 1999 black comedy-drama American Beauty catapulted him to the status of a Hollywood giant. The film grossed over $350 million against a budget of $15 million. Credits that defined Kevin's 2000s career were more enigmatic roles in Pay It Forward, Beyond the Sea, Superman Returns, and Inseparable.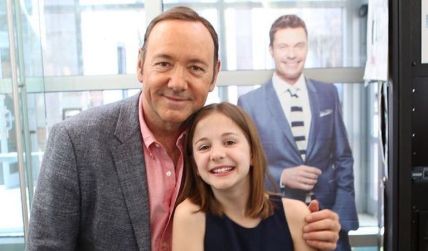 Kevin served as the creative director of Old Vic theatre in London for several years.
Photo Source: Instagram
Spacey founded his own production company Trigger Street Productions, in 1997 and has produced and directed several projects under the company. Despite the strings of sexual allegations against him, Spacey retains his onscreen presence, though his journey hasn't been a smooth one since the first allegation against him popped up in 2017.
Kevin Spacey's controversy explained!
Every celebrity, be it a legend, a mediocre entertainer, or a Hollywood heavyweight like Spacey himself, are bound to face a gradual decline sooner or later in their career. In Spacey's case, the year 2017 marked the arena when he fell from grace. Actor Anthony Rapp, in an exclusive interview, shared that the Oscar winner made sexual advances on him when he was only 14.
Spacey was fired from 'House of Cards and had to pay millions for the show's financial losses.
Source: NBC News
Although Spacey publicly apologized to Rapp, citing his "drunken behavior" as the real culprit, the actor couldn't dodge what came next. Feeling encouraged by Rapp's sheer courage to share his story, 15 more of Kevin's alleged victims presented their stories to the world. The string of accusations against him led the producers of Netflix's House of Cards to suspend Spacey from his role. The same year, the actor was obliged to pay nearly $31 million to the producers of House of Cards for breaking their sexual harassment policy.
Don't Miss: What is Rupert Friend's Net Worth as of 2022? All Details Here
Spacey, 62, subtly came out as gay in 2017 after Rapp's allegations, stating, "I have had relationships with both men and women. I have loved and had romantic encounters with men throughout my life, and I choose now to live as a gay man," is now engulfed in four sexual assault charges.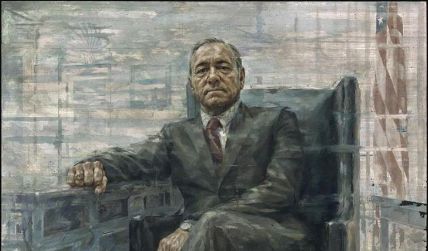 The alleged sexual assault occurred when Kevin was serving at the Old Vic theatre.
Photo Source: Instagram
The American Beauty actor faces four sexual assault charges against three men. The charges dated 2005 to 2013 will be officially filed if the actor lands in England or Wales. An insider says the charges against Kevin were authorized "following a review of the evidence gathered by the Metropolitan Police Service in its investigation." The alleged incidents reportedly occurred when Spacey was serving as the creative director of Old Vic theatre in London.
Stay connected to glamour fame for more.
-->