Who is Kiernan Shipka? Is Kiernan Shipka in a Relationship?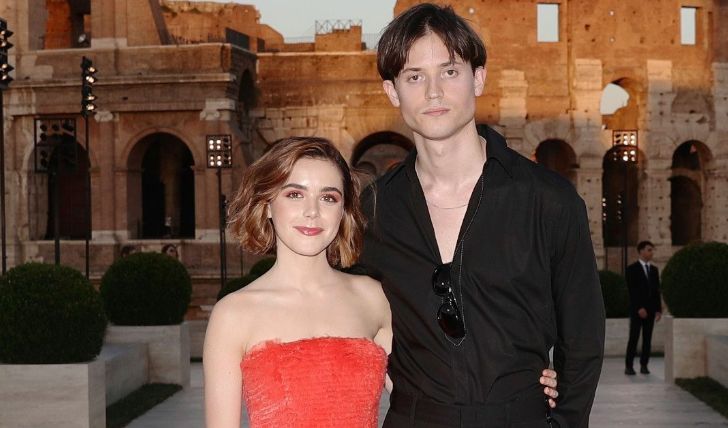 Inside Kiernan Shipka's career and her love life: All details here!
Will fans finally have a crossover between two of their favorite Netflix series? Kiernan Shipka of Chilling Adventures of Sabrina made a cameo in the 9th episode of Riverdale earlier this month, and now fans are wondering if Kiernan's character, Sabrina, will make a proper appearance in Riverdale. It's still too early to say now, but Shipka says there's a possibility it may happen.
Kiernan Brennan Shipka was born on November 10, 1999, in Chicago, Illinois. She made her acting debut aged five months in the NBC drama ER. Following many uncredited roles and modeling gigs as a child, Kiernan's first major role came in the period drama Mad Men, where she played Sally Draper.
Who is Kiernan Shipka dating in 2021?
Following her breakthrough in Mad Men, where she played the protagonist, John Hamm's daughter, Kiernan has only directed her energy into her career; either that or being in showbiz very early on taught Shipka the necessary art of concealing one's love life.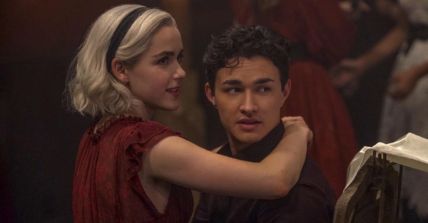 Shipka is reportedly dating Christian Coppola.
Photo Source: Distractify
Although Shipka's official status remains unknown in 2021, rumors are that the Chilling Adventures of Sabrina fame is indeed in a relationship. Several sources have linked the actress with the 28 years old director Christian Coppola. The timeline of the couple's relationship is a little blurred, but judging from their social media posts, they started dating in July 2019, when they were spotted at the Fendi fashion show in Rome.
Don't Miss: Is Nicky Hilton Still Married? Who is her Husband?
During a conversation with Seventeen in 2018, the Mad Men actress had shared that she didn't have time for love, but now Shipka's Instagram timeline suggests she has found the one. Her most recent post of Coppola had the caption of "Partner in crime," and another read, "Lets go baby." It is not only Shipka's posts where you'll find Coppola's face appearing every other day, but his feed is no different.
Shipka reprises her role, Sabrina, in Netflix Riverdale. Source: LiveKellyandRyan
Kiernan first appeared on Coppola's Instagram in March 2018; hence the duo's love story is pretty hard to crack unless they come out with the confirmation and details. As per Variety, Christian is related to the famous Coppola family. The young star wants to make it on his own without the merit of his famous surname.
Kiernan Shipka's career and upcoming!
Though Shipka's acting career is distinctively defined by her titular role in the Netflix series, she has starred in several projects that haven't lived up to CAOS's popularity. The Emmy-nominated actress portrayed B. D. Hyman in the 2017 docudrama Feud. Shipka's notable films credits include Carriers, The Silence, Flowers in the Attic, and The Blackcoat's Daughter.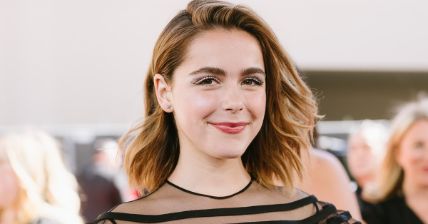 Shipka to headline Hulu's 'The Golden Cage.'
Photo source: Elite Daily
The Mad Men alum is set to headline Hulu's upcoming drama The Golden Cage. With BAFTA-winning Susanna White as the director and Darryl Taja and Adam Rodin as producers, the upcoming drama will follow the story of a woman as she camouflages her past and strives to reach the height of Wall Street.
Recommended: Who is Molly-Mae Hague Dating Currently? Details About her Relationship.
For more information and news on your favorite stars, stay connected to Glamour fame.
-->