'Killing Eve' Likely To Get Renewed For Season 3
Published Mon Apr 22 2019 By David
"Killing Eve" has been renewed for a third season with a new showrunner.
Suzanne Heathcote will direct the third season of the critically-acclaimed series, taking the position previously held by Emerald Fennell. The announcement was officiated at the AMC Networks summit in New York on Monday via Sarah Barnett, president of entertainment networks for AMC.
The news comes just one day after the premiere of the show's second season. The first season of Killing Eve aired on BBC America, while Season 2 is being simultaneously transmitted through both BBC America and AMC.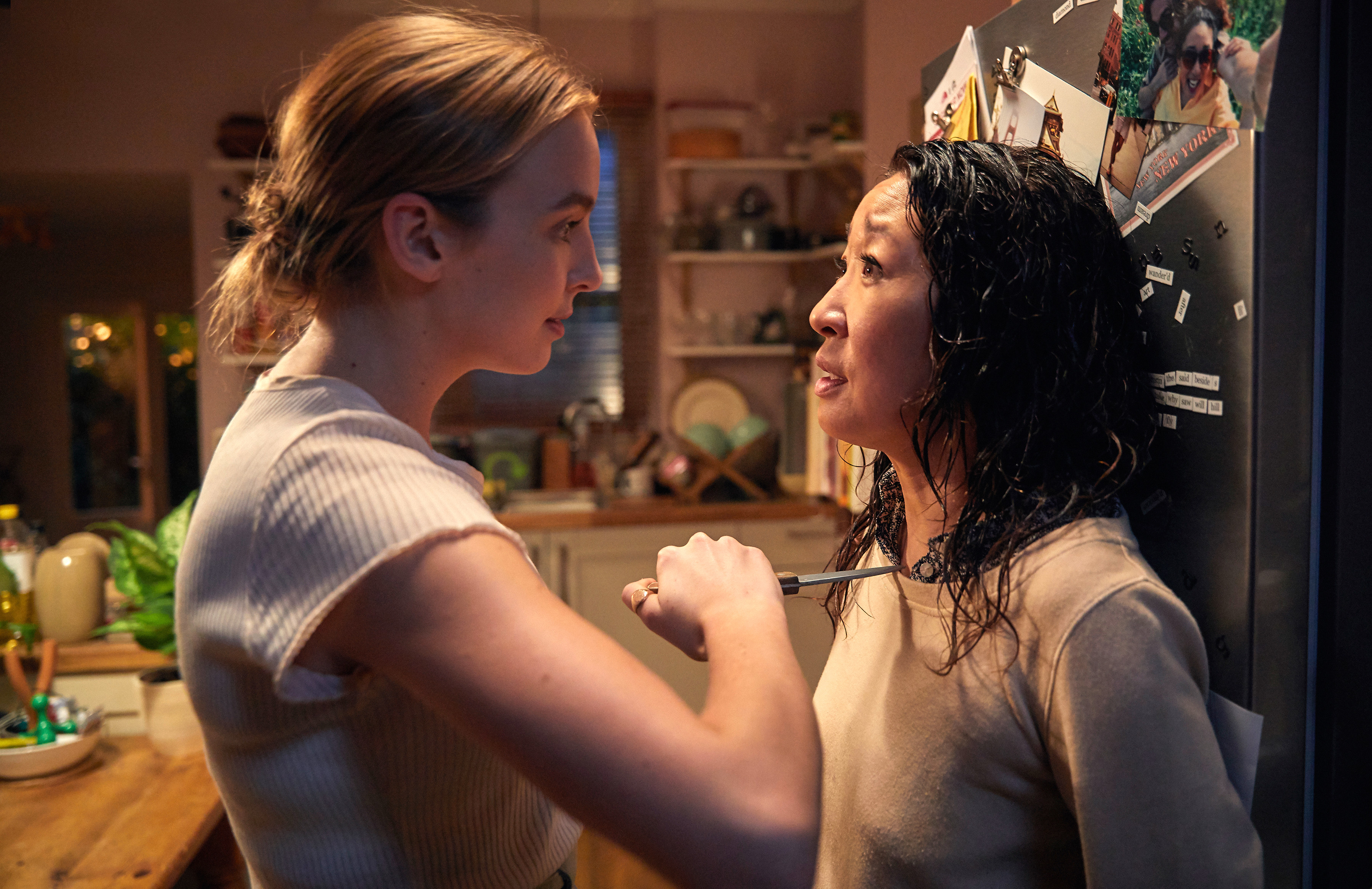 The first season of Killing Eve follows the cat and mouse chase between an MI5 officer and a Russian Psychopathic Killer.

SOURCE: Rolling Stone
Barnett said, "We love having this show and the brilliant Sandra Oh, Jodie Comer and Fiona Shaw on our networks. Phoebe Waller-Bridge and Emerald Fennell have delivered two addictively entertaining seasons. As we did last year, we're renewing Killing Eve right out of the gate, now with Suzanne Heathcote as lead writer, as a sign of confidence – we adore this show as much as our fans do. 'Killing Eve' doesn't do anything in a templated way; we love giving the opportunity to three genius women to make their mark."
Also Read: 'Manifest' Gets Renewed For Season 2 at NBC
Inspired by the novellas entitled, "Codename Villanelle" by Luke Jennings, the third season will be executive produced by Sally Woodward Gentle, Lee Morris, Phoebe Waller-Bridge, Gina Mingacci, Damon Thomas, Jeff Melvoin and Sandra Oh, the latter who also serves as the main lead for the series.
In its first season, Oh who plays Eve Polastri on the series was bestowed with a Golden Globe, SAG Award, Critics' Choice Award, and Dorian Award. Jodie Comer (Villanelle) received the Royal Television Society Award and Broadcasting Press Guild Award. "Killing Eve" went on to nab the TCA Award for "Best New Show" and the Gotham Award for "Breakthrough Series."
Recommended: Supernatural: 10 Storylines That Are Yet To Be Resolved
This British-American spy-thriller is produced by Sid Gentle Films Ltd. for BBC America and distributed by Endeavor Content.
The first series of Killing Eve received wide recognition. On the review aggregation website Rotten Tomatoes, the series holds a 96% approval rating with an average rating of 8.28/10 based on 92 reviews. The consensus described the series as: "Seductive and surprising, Killing Eve's twist on the spy vs. spy concept rewards viewers with an audaciously entertaining show that finally makes good use of Sandra Oh's talents." Metacritic, which uses a weighted average, credited a score of 83 out of 100 based on 22 critics, denoting the show as "universal acclaim".
Killing Eve; First Season's Basics
Eve Polastri (Oh) an MI5 officer becomes obsessed with a psychopathic Russian assassin who she nicknames Villanelle (Comer). Over the course of the eight-episode, Eve learns more about Villanelle, eventually driving her to the point where she becomes headstrong with her decision to confront Villanelle at any cost.
As their cat and mouse game heightens, Villanelle becomes obsessed with Eve as well. Throughout the first season, we get a couple of scenes into Villanelle's past obsessions, primarily with women who wore the same curly hair Eve has. There's a moment, where Eve's partner Bill gets stabbed to death in a club by Villanelle.
Don't Miss: Good News For Vampire Diaries Fans - The Spin-Off Series 'Legacies' Is Coming To Netflix In April
As Season One escalates, the two have a couple of tense face-offs including one dinner scene that is considered to be one of the best TV moments of 2018. Eve later on heads to Villanelle's flat to have a "quiet moment" with her, and while the two are lying in bed, Eve knifes Villanelle in the stomach. After a brief brawl, Eve finds herself in the splash of blood as Villanelle has somehow managed to escape.
-->