Kim Biermann's First Husband Daniel Toce, Detail About their Past Affairs and Relationship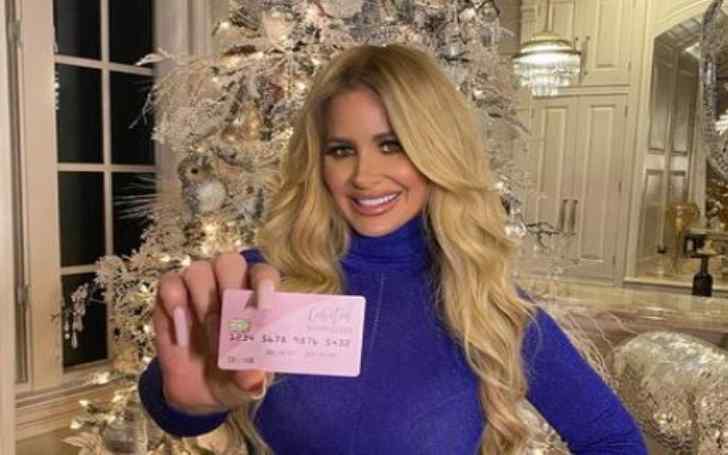 Get to know how was Kim Zolciak-Biermann's married life with her first husband. Also, know their current marital status!
Daniel Toce is an American television personality who gained notoriety as Kim Biermann's ex-husband. She is a singer and TV personality from the United States who is best known for her role on The Real Housewives of Atlanta. Google Me, Love Me First, Tardy for the Party, and other songs are among her many.
Daniel gained public prominence after being sentenced to ten years in jail for being a convicted child rapist who had unauthorized sexual contact with his third wife's daughter. He was also born on July 7, 1973, in Connecticut, United States. Now it's time to delve into his personal life and learn more about him.
Kim Biermann's First Husband Daniel Toce, Detail About their Past Affairs and Relationship
In 2000, Daniel Toce and Kim Biermann crossed paths through mutual friends who arranged for them to meet on a date. They started an amicable relationship after an extraordinary first meeting and endless attraction.
Within a year of dating, the couple decided to take their relationship to the next level. They exchanged wedding vows and accepted one another as a lifelong companion in May 2001. The lovely ceremony was placed in Florida in front of a tiny gathering.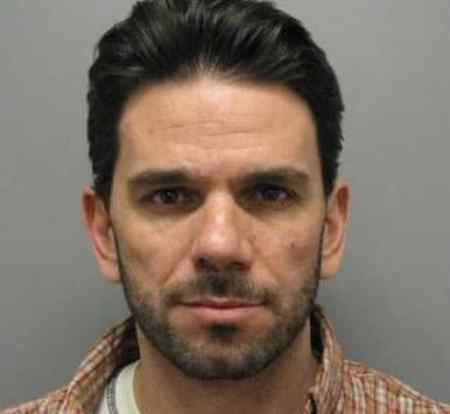 Image: Kim Biermann's ex-husband, Daniel Toce. Source:
Kim filed for divorce on September 18, 2001, after only a few months of marriage. She claimed that her spouse was cheating on her and that this was the basis for their divorce. In February of 2003, their divorce was formalized. They still have one kid, Ariana Biermann, despite their divorce. She was born in October of 2001, and after multiple tests, Daniel was determined to be her biological father.
Kim Biermann is Happily Married To Football Player Kroy Biermann
In May 2010, Kim met her life partner, Kroy Biermann, at the Dancing with Atlanta Stars charity event. Kroy is a well-known American football player who currently plays for the Atlanta Falcons in the National Football League. He attended Montana University and played collegiate football there. The Real Housewives of Atlanta later aired a segment about their fantastic meeting.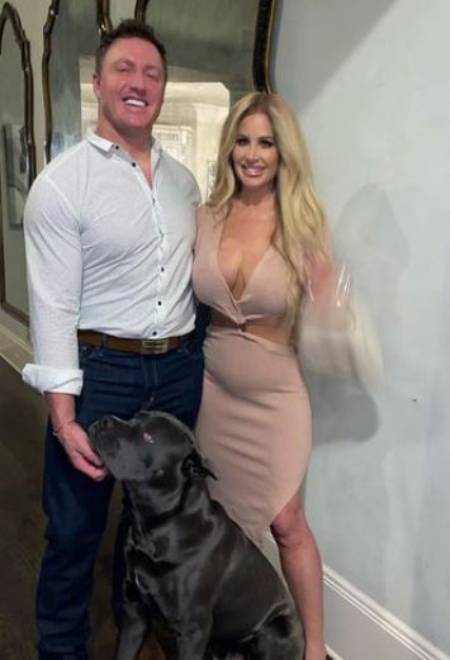 Image: Kim Biermann with her husband, Kroy Biermann and their pet dog. Source: Instagram @kimzolciakbiermann
On November 11, 2011, after dating for a year, they exchanged wedding vows in their Roswell home after dating for a year. The happy couple has been together for a decade and appears quite happy with each other. They have four children as a result of their long journey of love. Kash Kade, Kroy Jagger, and twins Kane Ren and Kaia Rose are among the cast members.
See: Who is Jasper Waller-Bridge? Who's He Dating? All Details Here!
Kroy even adopted Kim's two daughters from prior marriages in March 2013. Furthermore, Zolciak has said publicly that she is bisexual and that she had a romantic relationship with DJ Tracy Young for some time. Daniel, on the other hand, was married three times, all of which ended in divorce due to his bad behavior.
For More Content, Stay Attached To Glamour Fame
-->