Top 5 Facts About Reality Star Brielle Biermann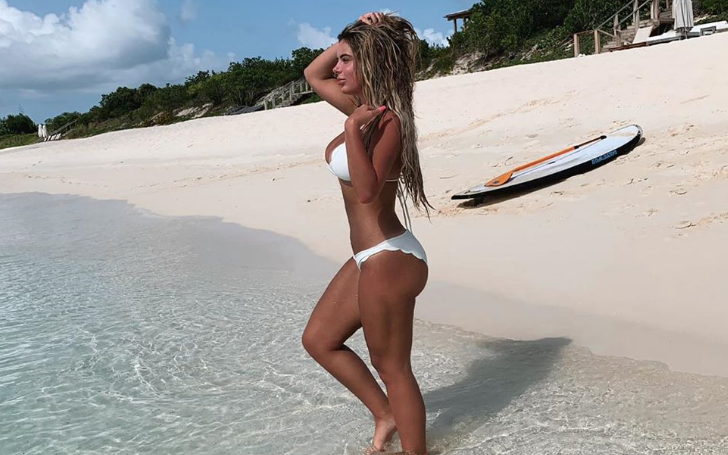 Brielle Biermann is better-known as the eldest daughter of the reality TV show, The Real Housewives of Atlanta, Kim Zolciak.
Brielle spent most of her tween years in front of TV cameras, playing the supporting cast in the Bravo's RHOA (Did you know RHOA star NeNe leakes says she is considering divorce?). The 22-year-old became prominent when the family bagged a spin-off series 'Don't Be Tardy.'
There's so much to know about Brielle, so let's just dive into the top five facts.
5. Brielle Biermann did a nude photoshoot with her mom
Ex-girlfriend of Micheal Kopech, Brielle Biermann, is an aspiring singer, actor, and a model for Victoria's Secret. The 22-year-old took a few steps in her modeling career by walking the runway at the Michael Kuluva show during the New York Fashion Week in 2013.
Well, just to push her modeling career a little further, in October of 2016, Brielle and Kim Zolciak with her two other daughters posed for Zolciak's Skincare line, Kashmere Kollections.
4. Brielle Biermann is a big deal on social media
Brielle Biermann boasts a massive 1.3 million followers on her Instagram account. She makes quite a good amount of money from her social media presence.
Many new and reputed companies approach the 22-year-old reality star for sponsorship. You will find every once in a while Brielle promoting some stuff on her Instagram.
3. Brielle Biermann was not paid for her stint
Though Brielle Biermann is a veteran supporting cast of the show -- The Real Housewives of Atlanta, there were times when the reality star walked without a penny despite her significant contribution.
According to some reports, the 22-year-old internet influencer was not paid for her stint on the tenth season of the Real Housewives of Atlanta.
2. Brielle Biermann is quite open about her surgeries
Brielle Biermann is always open about her body enhancements. The last time she did a lip filler, she was quite open about it and told the whole world about it via her social media account.
Well, obviously there are people who never miss a chance to criticize Brielle about her lip enhancement, but the star is least bothered about what people have to say. And Biermann just loves everything about herself, even if it is something not natural.
1. Brielle Biermann's birth father is a mystery
One of the online outlets claims Brielle Biermann's mother, Kim Zolciak, had an affair with a married man when she was 16 or 17. The outlet further claims the alleged man was a cop. The identity of her biological father is still a big mystery.
But the 22-year-old TV personality's stepdad, Kroy Biermann, legally adopted Brielle and Ariana after he married Kim.
-->